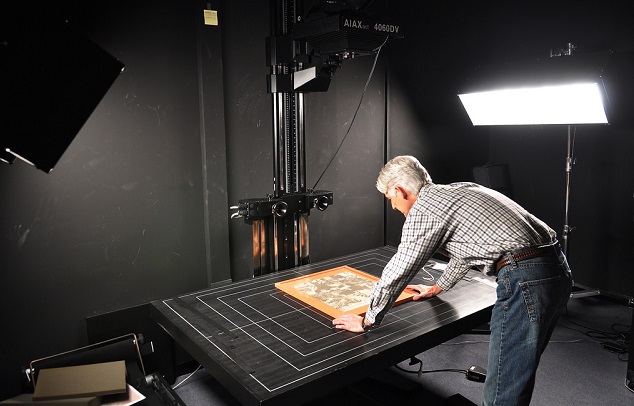 Museums & Galleries of NSW has received funding under the NSW Government Regional Cultural Fund for a digitisation research project to capture and tell stories from cultural collections held in regional NSW.
Collections and Stories, as the project is known, will consist of a regional digitisation business case research component and deliver a prototype Collections and Stories website (CSP). Both components are intended to support further consideration of a state-wide and ongoing collection documentation program for regional NSW.  Collections & Stories aims to reveal the strength and depth of NSW community cultural collections and broaden access to these by making them available digitally and through a single and uniquely engaging online portal.
In partnership with seven professionally staffed museums in regional NSW, the project team will work to identify notable objects and stories to build the prototype website. Material will be largely drawn from collections held by museums and galleries in Orange and Broken Hill. Museums in the Albury, Wagga Wagga, Bathurst, Tamworth and Tweed Shire areas will also contribute objects and stories, and stakeholder support.
The prototype (CSP) will digitise 100-150 objects, and create 50-75 stories based on the collection items chosen. The project's research will investigate how collection digitisation could be rolled out across the state and be sustainable.
By weaving together the three main strands of documentation, digitisation and online access, this project aims to develop a standardised state-wide approach to collection digitisation, coupled with legacy outcomes that will provide participating museums with much needed and lasting benefits at each stage of the project.
Michael Rolfe, CEO, Museums & Galleries of NSW says the funding is a demonstration of the NSW Government's commitment to the needs of museums in regional NSW.
"Storytelling through objects lies at the heart of all museum work and this is especially the case for volunteer run community museums."
"The lack of collection documentation in parts of the community museum and gallery sector in NSW has long been identified as a gap to be filled. Many community museums have a very small staff or are volunteer-run, and desperately need to improve the documentation of their collections in order to carry on running their physical space. The lack of standardised documentation and digitisation infrastructure also prevents the majority of the sector from providing online access to their collections."