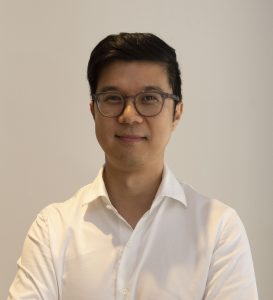 The Board of Museums & Galleries of NSW is pleased to announce the appointment of Danny Yap as a member of the Board.
M&G NSW Chair Ray Christison states, 'Danny approached the organisation with a willingness to share his deep financial experience, mixed with a strong engagement with the cultural and community sectors. We are greatly looking forward to working with Danny and look forward to his contribution to the organisation'.
Danny Yap has over 20 years' of experience in finance roles with large Australian and global organisations, including UBS, Macquarie Bank, Australian Eagle Funds Management and the Lowy Family Group. He is currently Director of Tracy Yap Realty, a family owned real estate business and also a private investment company.
Danny is a patron of the Foundation at the Art Gallery of NSW (AGNSW) and an enthusiastic collector of international contemporary art.
He also brings a strong history of community involvement, including as a Founding Director, past Board member and President of the Australian Asian Association of Bennelong (AAAB). Founded in 2007, AAAB is an alliance of local community organisations and community members promoting cultural dialogue and harmony in the Federal electorate of Bennelong, recognising that its members reside in one of the most multicultural electorates in Australia.
Danny says 'I strongly believe in the importance of the arts sector and museums and their essential role in society. M&G NSW is a vital organisation in supporting this cause and enhancing community access to cultural experiences. I am delighted to be invited to join the Board of M&G NSW and contribute to the organisation's continued success'.