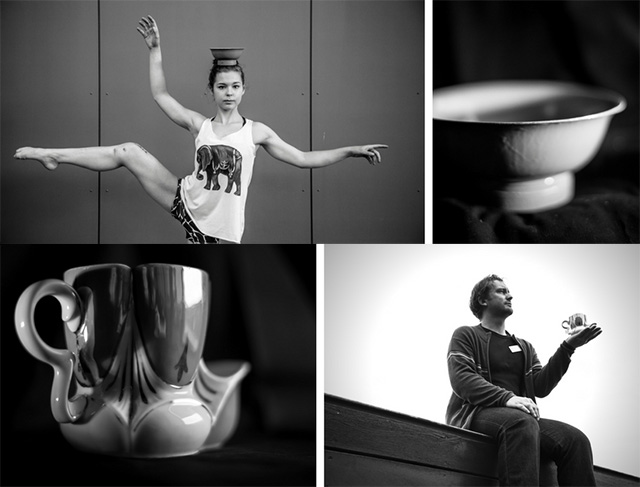 We live in a world where everything can be photo-shopped to impossible perfection. The Sum of Us is our chance to look beyond mere aesthetics and explore the rich stories behind objects that could so easily be overlooked.
The Sum of Us involves nine collections from Albury and the surrounding region in a project which focuses on creative the interpretation of regional cultural identity. Staff from the Albury LibraryMuseum, the Flying Fruit Fly Circus Collection, the Hothouse Theatre Collection, the Jindera Pioneer Museum, the Culcairn Station House Museum, the Wymah Museum, the Holbrook Submarine Museum, The Woolpack Inn Museum and the Headlie Taylor Header Museum in Henty have each chosen an item that best depicts the exhibition theme 'quirky domestic'. Each of these unpolished gems has a story, reflecting the diversity of regional stories.
A creative writer and photographer were commissioned to work with local artists and collections and museum staff. This interdisciplinary approach to the project allowed for cross-pollination of ideas and skills, creating richer stories. The collaborative model also enabled considerable skills development for collection staff in research, writing and interpretation of collection material as well as opportunities for local artists and writers.
The Sum of Us opens at Albury LibraryMuseum on Saturday 21 January 2017. At the conclusion of the exhibition each of the items will be returned to their collections along with their corresponding interpretive panels creating an exhibition trail across the region, further extending the life of the project.
The project was funded under the Country Arts Support Program (CASP) administered by Regional Arts NSW on behalf of Arts NSW. The aim of CASP is to support community arts and cultural development in regional NSW through small grants that:
Assist locally determined community arts and cultural activities.
Increase opportunities for regionally-based groups to access a diverse range of arts programs.
Enable communities to explore and express their cultural identities.
Bring social and economic benefits to the community through training, employment and promotional opportunities.
Lead to greater awareness and appreciation of cultural diversity.
Increase the sustainability and resilience of regionally based community arts organisations.
For more information about CASP visit the website or contact your local RADO.
The Sum of Us exhibition will run from Saturday 21 January 2017 – Sunday 19 March 2017 at Albury LibraryMuseum. A special launch event will be held on Wednesday 8 February.