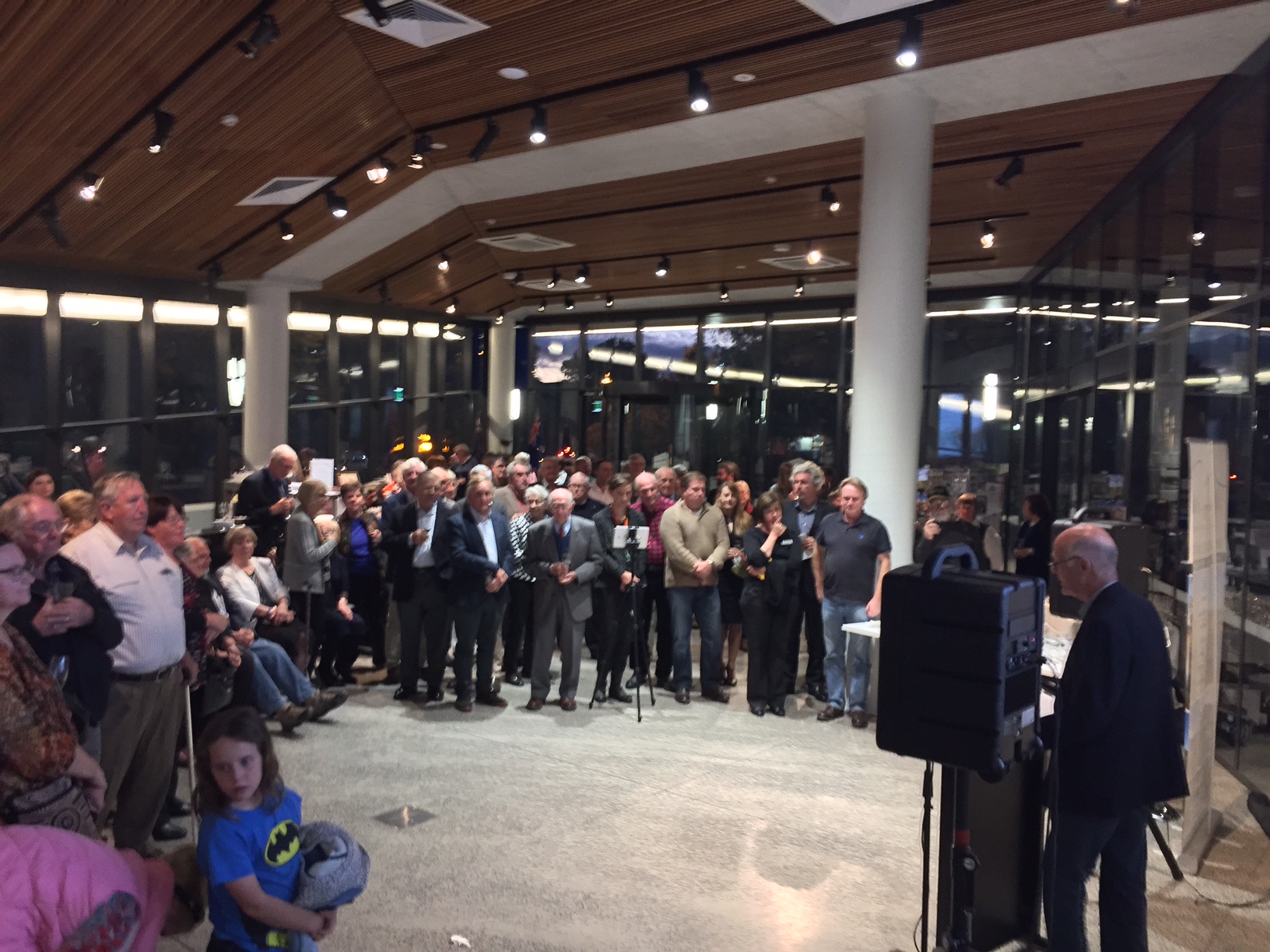 It was a pleasure to recently be invited to launch the Friends of Orange Regional Museum (FORM) at an event held in the foyer of the just opened museum. Over 150 guests gathered to enthusiastically acknowledge much that has been achieved in the 30 years or so since the idea (and determination) to build a museum in Orange was first discussed. Mayor of Orange, Councillor John Davis and Councillor Russell Turner, joined fellow Councillor and Chairman of Council's Museum Community Committee, Neil Jones, in welcoming me to the event.
As many of our readers would know the Orange Regional Museum opened to the public late last year and since that time many thousands of people have visited and participated in programs run. The community has clearly embraced the museum with pride and enthusiasm. The launch of FORM follows widespread community consultation and the development of an MOU that clearly articulates its relationship with staff and council, and objectives to be pursued.
In my speech I emphasised the importance of 'friendship', both in our personal lives and within the communities we live in, and that volunteer support groups such as FORM are not about ownership – more, they act as a demonstration that the museum is a place for everyone. FORM's role is to support storytelling, to enhance welcoming and to ensure collections, exhibitions and related programs, the museum itself, are loved, used and looked after.
Twelve clear objectives are outlined in the MOU, they are:
To support the Orange Regional Museum (ORM) in fulfilling its role in the community and raising public awareness of the Museum, its activities and collections.
To facilitate within the community a sense of belonging and involvement in ORM.
To stimulate the interest of young people in ORM and their cultural heritage.
To raise funds to support programs and acquisitions as determined by ORM in consultation with FORM.
To raise funds to support the operation and activities of FORM as approved by a general meeting of FORM.
To organise social educational and fundraising events in line with ORM's and FORM's objectives.
To support and provide assistance for exhibitions and education programmes when requested.
To support requests for volunteers.
To develop relationships with other museums and like-minded community groups.
To establish and maintain effective communication and co-operation with Orange City Council and ORM staff through the Director of the ORM and the broader community.
To inclusively involve the community in activities of FORM.
To provide effective communication to all members.
I want to take this opportunity to thank FORM's steering committee, made up of representatives of the Orange Regional Museum Advancement Association, the Orange and District Historical Society and the Orange regional Museum Fund Ltd. They are, Rodney Tonkin, Ian McIvor, Duncan Stuart, Elizabeth Griffin, Phil Stevenson and in particular Marie Hammond, who arranged my visit and graciously picked me up from the airport.
It's always a pleasure to visit the many museums and galleries in NSW. This recent addition certainly reinforces the value and contribution these places and spaces make in communities served. I hope you have an opportunity to visit Orange soon, its new museum won't disappoint!