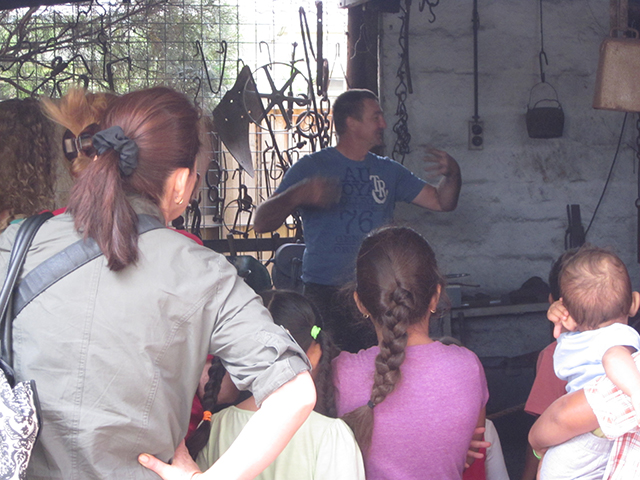 Do you have a passion for history and heritage? Do you love teaching and talking with young people? Or are you looking for ways to contribute to the local community? Well keep reading because this article is for you!
The Fairfield City Museum and Gallery is urgently seeking volunteers to help deliver the primary school education program Living the Past. Volunteers take students on an interactive tour of the museum's Vintage Village and lead experiences of common daily activities. The tour includes an 'old fashioned' lesson in the Schoolhouse where students learn about what people wore, how theyspent their recreation and play some good old fashioned games.
This is a great opportunity to give back to the Fairfield community and to help foster an interest in local history and heritage in future generations. Volunteers will be able to experience how local museums and galleries engage with their audiences and be part of a community of dedicated staff and volunteers at this iconic site. Volunteers are vital for building stronger communities and volunteers at the Fairfield City Museum and Gallery have been helping to educate the children of Fairfield in the areas unique heritage for many years.
Still not convinced? Jessica is studying for a Masters degree and loves volunteering at Fairfield. "I enjoy volunteering at the Fairfield City Museum and Gallery because I get to work with a very welcoming, diverse group of people. I have also gained skills and confidence, and am proud to contribute to the community" said Jessica.
The Museum and Gallery are seeking volunteers who can commit to at least one half day a fortnight on either a Tuesday or Thursday, from 9am to 1.30pm. All new volunteers will be trained and mentored by experienced staff. The Living the Past education program is offered every Tuesday and Thursday, from February to the end of November, during school term.
For more information about volunteering for the Living the Past program contact the Museum Coordinator and Education Officer on 9725 0190 or email museumgallery@fairfieldcity.nsw.gov.au