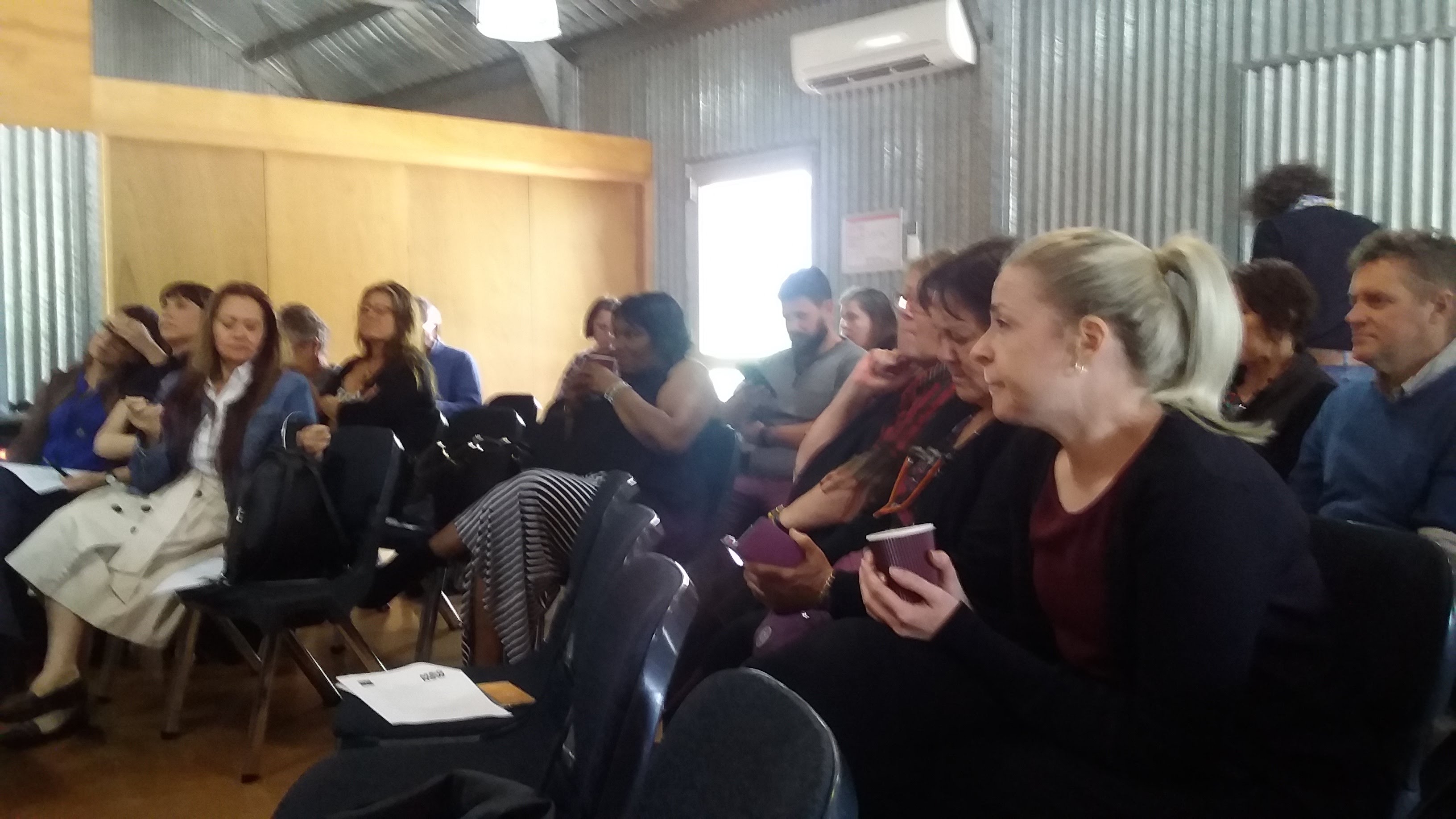 Part of the gathering at the 2017 ACHAA Conference at Muru Mittigar Aboriginal Cultural Centre.
The NSW Aboriginal Culture, Heritage & Arts Association (ACHAA) conference will take place in Armidale in September after receiving funding from Create NSW.  The conference will be hosted at the Armidale & District Aboriginal Cultural Centre & Keeping Place. The grant will assist members with travel and accommodation, as well catering and speakers fees.
The aim of the conferences is to provide insight and inspiration into programming as well as knowledge sharing in the operation of community venues.
ACHAA was incorporated in 2015 as an association representing the needs and aspirations of NSW Aboriginal owned cultural centres, knowledge centres, galleries, museums and keeping places. It works towards building sustainable centres through advocacy, networking and providing professional development opportunities. Previous ACHAA Conferences have been held at the Yarrawarra Aboriginal Cultural Centre at Corindi Beach north of Coffs Harbour, Muru Mittigar Aboriginal Cultural Centre at Rouse Hill Farm and last year at the Australian Museum, Sydney.
ACHAA members are spread across NSW including Bourke (Muda Aboriginal Corporation), Walgett (Dharriwaa Elders Group), Tweed Heads (Minjungbal Aboriginal Museum), Port Stephens (Murrook Aboriginal Cultural Centre) and Deniliquin (Yarkuwa Indigenous Knowledge Centre). This support from the Create NSW grant ensures members are able to engage face to face, share common issues and opportunities as well as connect with external stakeholders.
Previous conferences have held sessions with major stakeholders including Aboriginal Affairs NSW, Create NSW, Australia Council for the Arts, Office of Environment & Heritage, NSW Department of Education and Arts Law Centre of Australia.
ACHAA is supported by Museums & Galleries of NSW which provides secretariat services and co ordinates projects, including the conference.