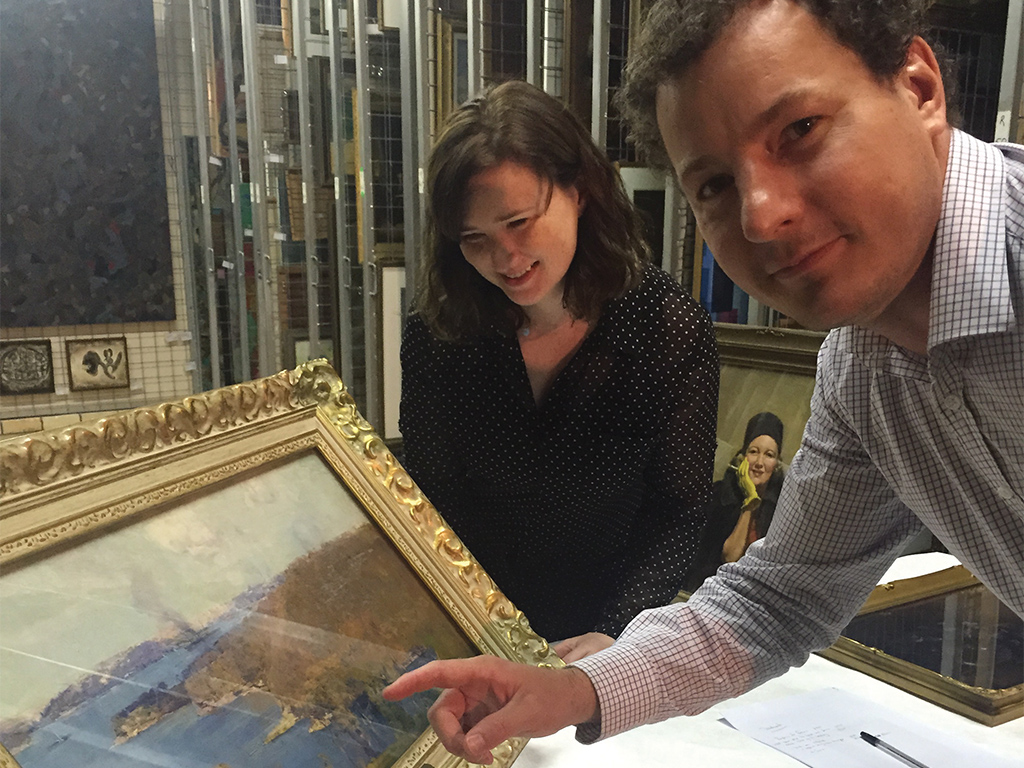 Nominations for the IMAGinE awards are closing tomorrow, so to inspire you to finish those submissions we thought we'd revisit one of last year's highly commended programs.
The New England Regional Art Museum's (NERAM) Adopt an Artwork program was highly commended in the Capacity Building, Capital and Sustainability Programs category (previously known as Sustainability Programs) for organisations with 3 -10 staff. The program, which began in 2015, enables members of the community to make a tax-deductible donation to the gallery to sponsor the conservation treatment of a specific artwork in the collection.
Since its launch, the program has raised over $170,000, which includes 'dollar for dollar' grants from Creative Partnerships Australia and the NSW Government's Stronger Communities Fund. The program aims to increase the financial sustainability of NERAM by underwriting the potential costs of conservation treatment of a number of works in the collection, including paintings, prints, drawings and water colours.
To support the program, people can choose their favourite artwork, or one that represents their interests, group or organisation. Individuals make a personal adoption or team together with others and join a group adoption. In return they receive an Adoption package with public acknowledgment, gain behind-the-scenes insight into the treatment of their chosen artwork, and are invited to preview the artwork once the conservation is complete.
Since Adopt an Artwork began 15 works, including paintings by Tom Roberts and Hans Heysen, have been painstakingly conserved by professionals from International Conservation Services either in Sydney or on site at NERAM. Donors and art lovers can follow the progress of conservation treatments via NERAM's Operation Preservation blog.
The level of community support and participation in the program has also increased NERAM's donor base, as those who adopt a work are more likely to support other fundraising initiatives. The program has seen the gallery host regular events, such as collection visits and public lectures, to engage with donors and supporters of the program. This has generated stakeholder interest in conservation issues, and a number of donors have made repeat donations in response to these events.
If your organisation has carried out an innovative program which demonstrates sustainable practice such as a fundraising program, environmental controls, collection management programs, organisation capacity building activities, partnerships and capital improvements, then visit the IMAGinE awards web page to find out how to submit your nomination.
Nominations close 5pm, tomorrow Thursday 10 August 2017.