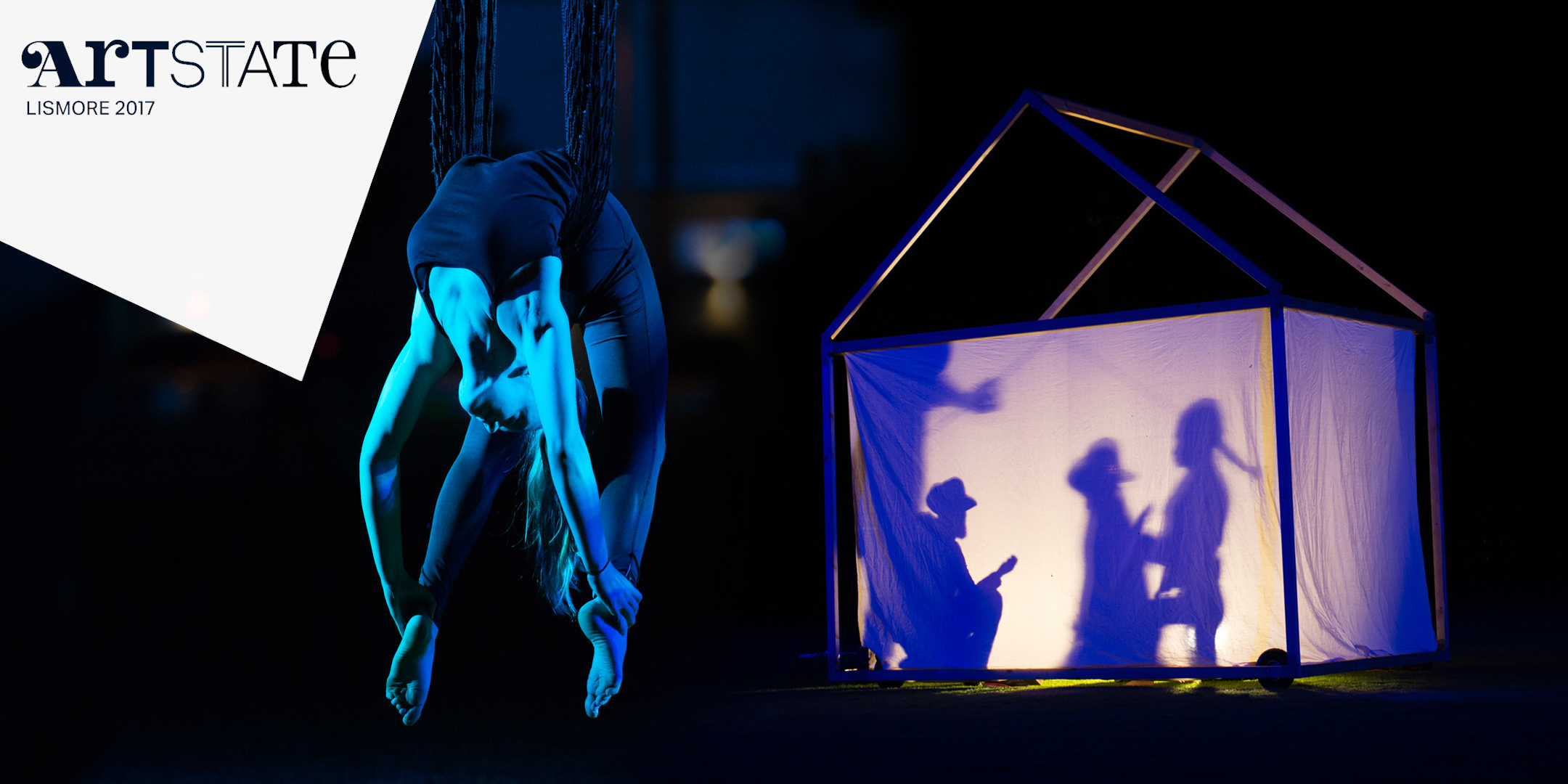 Regional Arts NSW has announced the program for the inaugural Artstate Lismore, a four-day event that will welcome an anticipated 200 arts industry delegates from 30th November to 3rd December 2017.
Initiated following the success of Artlands Dubbo 2016 presented by Regional Arts NSW, Artstate is a four-year program aiming to build on conversations, partnerships and opportunities for regional artists and arts organisations. The event will include a line-up of speakers alongside a multi-genre arts program showcasing the very best in arts from the North Coast region.
Chair of Regional Arts NSW, Stephen Champion said "Regional arts practice of the highest order is prolific in NSW but it still often occurs without recognition; particularly by reviewers and our urban counterparts. Artstate is set to change this by placing the spotlight on a different regional hub each year for the next four years. Artstate will also demonstrate that regional NSW is at the epicentre of national and international debate and discourse about the vital relationship of the arts to communities."
Speaking at the launch, Minister for the Arts, the Hon Don Harwin MLC said "Artlands Dubbo 2016 was a fantastic achievement for NSW in its entirety; a regional conference, curated in the regions, showcasing extraordinary regional, metro and international work and speakers to the world. It is strongly felt across the sector that we need to keep the momentum going and that NSW has clearly demonstrated leadership in an area that should be further strengthened."
The event will commence with two days of keynote speakers and panels exploring the themes of Partnership and Practice and other specialised areas. Featured speakers in the program will include British-Indian composer and virtuoso player of the sarod, Soumik Datta; Director of the Norway international indigenous arts and culture festival, Riddu Riđđu Festivála, Karoline Trollvik; and member of the Bundjalung nation Rhoda Roberts, who is Head of Indigenous Programming, Sydney Opera House, Creative Director, Gallery & Events, Festival Director, Boomerang Festival and Curator of the second annual Parrtijima – A Festival in Light event in Alice Springs.
Alongside the speakers program will be an arts program featuring the likes of local theatre company, Northern Rivers Performing Arts, and the world premiere of their new production Djurra; a free public concert by the Regional Youth Orchestra NSW featuring talented students from regional conservatoriums; and Cheeky Cabaret presented by Brett Haylock from the Brunswick Picture House. The opening of Artstate Lismore will also coincide with the opening of the new Lismore Regional Gallery building and exhibition.
Eary bird registration tickets are on sale now at www.artstatensw.com.au
WHAT: Artstate Lismore 2017
WHERE: Lismore (various venues)
WHEN: 30th November to 3rd December, 2017
TICKETS: On sale now at www.artstatensw.com.au