National Standards for Australian Museums and Galleries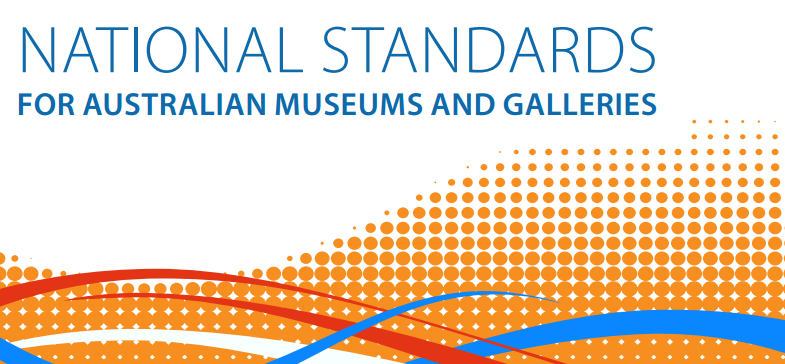 The National Standards for Australian Museums and Galleries are focused on key areas of activity common to organisations that care for collections and provide collection-based services to the community. The National Standards have been developed with the aim of supporting Australian museums and galleries in carrying out their day-to-day activities, meeting their responsibilities to their various stakeholders, attracting support, and achieving their other organisational objectives.
The museum and gallery community in Australia is diverse and includes large federally funded, and state- or territory-funded, institutions; museums and galleries operating within government agencies, local government, universities, or not-for-profit organisations (such as religious institutions); museums and galleries that operate as not-for-profit bodies in their own right; and volunteer-managed organisations. Museums and galleries exist in every imaginable Australian setting: from small regional towns through to busy city centres, from universities to sports clubs. The funds and facilities that these myriad organisations have to work with vary, as do their staffing levels and levels of volunteer support. The development of the National Standards has been guided at all times by a recognition of this diversity.
---