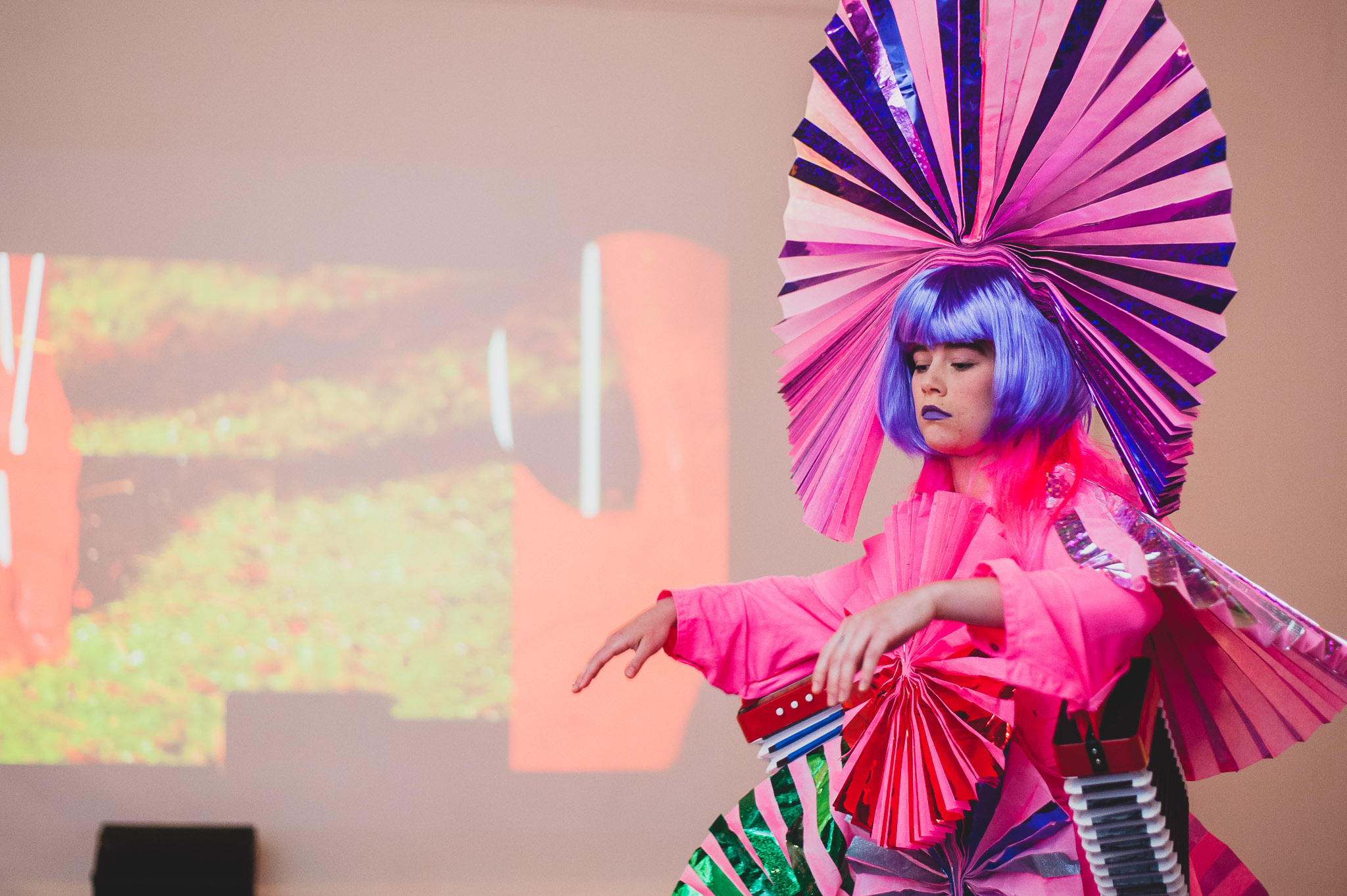 Welcome in the festive season with friends and colleagues as we reveal the winners of the 2018 IMAGinE awards.
The IMAGinE awards offer the unique opportunity to celebrate the achievements of museums, galleries and Aboriginal cultural centres across NSW, and the people who work in them.
This year will be the biggest, and we hope the best, IMAGinE awards night yet. For the first time we are offering discounts for group bookings of five or more people from the same organisation. It's the perfect excuse to round up your colleagues to acknowledge the hard work and successes of the year, and toast the year to come.
Enjoy drinks and canapes among amazing contemporary artworks in the historic Cellblock Theatre at the National Art School. We're also taking over the courtyard to create a summer festival bar. A selection of works by Western Sydney born and raised artist Justene Williams will transform the space into a spectacle and contemplation of light, colour, pattern and texture.
Drawn from her touring exhibition The Curtain Breathed Deeply, Justene's lavish, sensorial work combines live performance with multifaceted installation, sculpture and video. Her work draws on many references from art history to pop-culture, but universal themes of familial love, sexuality and death feature strongly. Curated and developed by Artspace, Sydney, The Curtain Breathed Deeply toured nationally in partnership with Museums & Galleries of NSW.
Accompanying the The Curtain Breathed Deeply Justene's performance piece Two Fold willbring the artworks to life, as dancers perform a concertina dance accompanied by music from squeeze-boxes sewn into their costumes. Roving performers will dance their way through the crowd before we settle in to reveal the winners of the 2018 IMAGinE awards.
When: Friday 23 November 2018, 6-9pm
Where: Cellblock Theatre, National Art School, Darlinghurst, Sydney
Tickets: $65 full price
$45 concession (volunteers, students, seniors)
Group discounts also available
Image: Justene Williams: The Curtain Breathed Deeply installation view Perth Institute for Contemporary Arts, 2016. Image courtesy Perth Institute for Contemporary Arts and the artist. Photography by Ok Media.
The generous bequest of the Catalyst: Katherine Hannay Visual Arts Commission enabled Artspace to support Justene Williams in the development of this major new work at a pivotal moment in her career. The project was assisted by the Australian Government through the Australia Council for the Arts, its arts funding and advisory body.