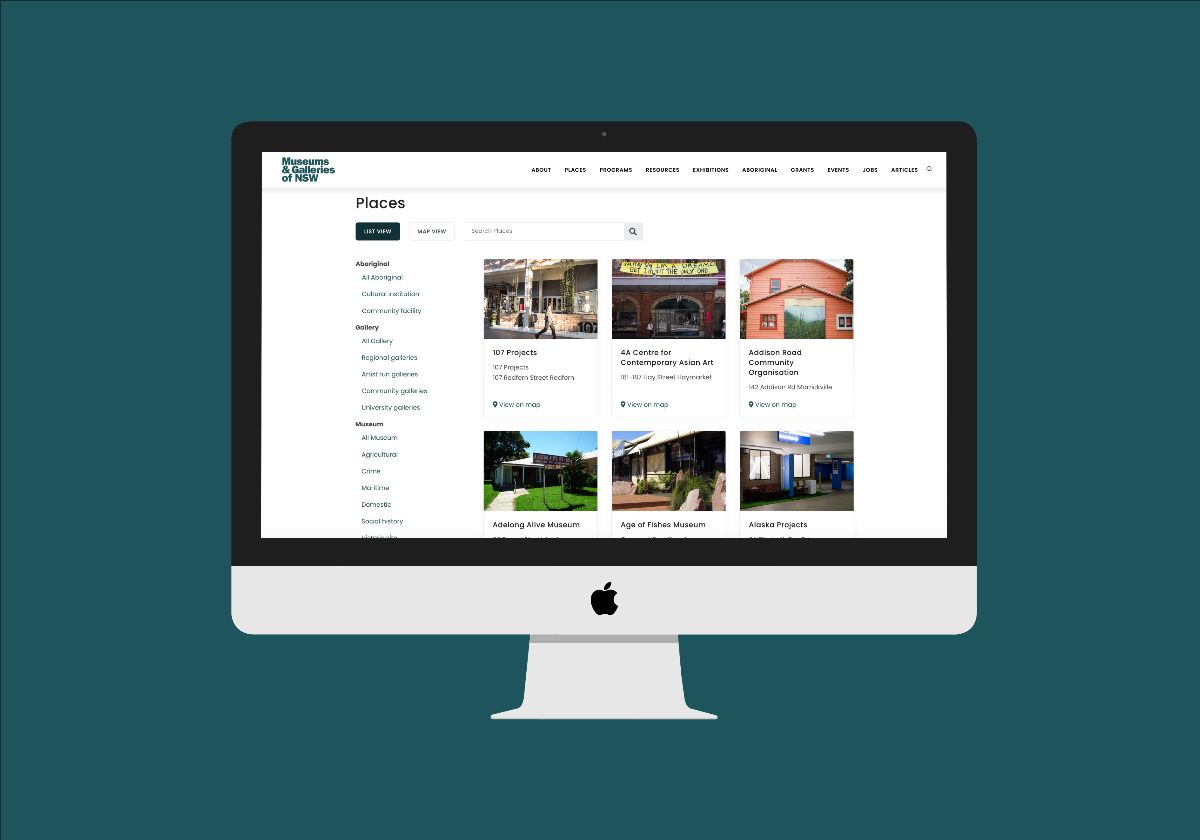 After months of development, the new M&G NSW website is now live! The design includes a new layout for listings of museums, galleries and Aboriginal cultural centres, which may include yours.
We are asking all organisations listed under our 'Places' section to review their public profiles and send us any appropriate updates.
This section of our website is one of our most visited resources and is used by industry stakeholders and public visitors alike.
Please check if any of these details need updating on your page:
Title
About description (approximately 200 words is ideal)
Address
Email
Website
Entry fees
Opening Hours
Links to social media (if applicable)
Photos (we can display up to 6 landscape-orientation images)
Send your changes to comms@mgnsw.org.au