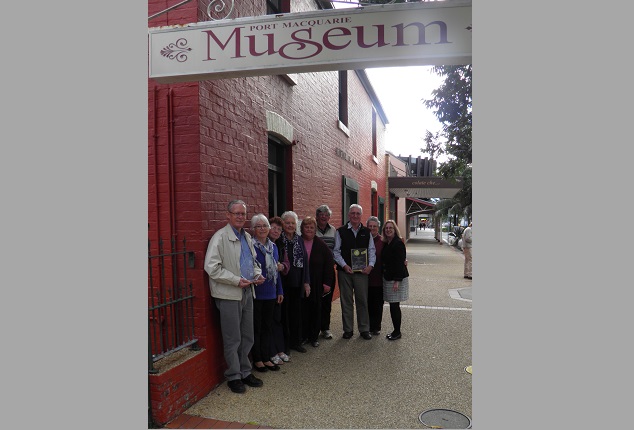 Celebrate their success!
Volunteers at Port Macquarie Historical Museum.
This is the sort of story we love to tell.
This week the Port Macquarie Museum won gold! They've been recognised as champions in the Heritage and Cultural Tourism North Coast Tourism Awards.
So let's put our hands together and give them a round of applause.
This is a commendation that comes at the end of a long road, or more precisely as a result of working through a Cultural Tourism Plan with over 70 recommendations. Apart from identifying the importance of the museum as a community keeping place, the Plan has helped the museum realise their full potential as a destination for tourists coming into the area.
And that's no mean feat. Local and volunteer-run museums have historically been focused on collecting and preserving local heritage and many begin their lives as historical societies and archives of local sites, businesses and families. They are not necessarily equipped to repurpose that history for the consumption of tourists, especially those who come for the sun and surf of NSW's north coast.
So congratulations to all the volunteers who understood their mission, saw their potential, played together as a team and worked tirelessly towards a goal outside the traditional remit of a volunteer museum.
We take our hats off to you.
The Port Macquarie Historical Museum first opened in 1957 and has been at its Clarence Street location since 1960. It has a growing audience attracting over 7500 visitors each year.
The Museum was a first time entrant in the awards.