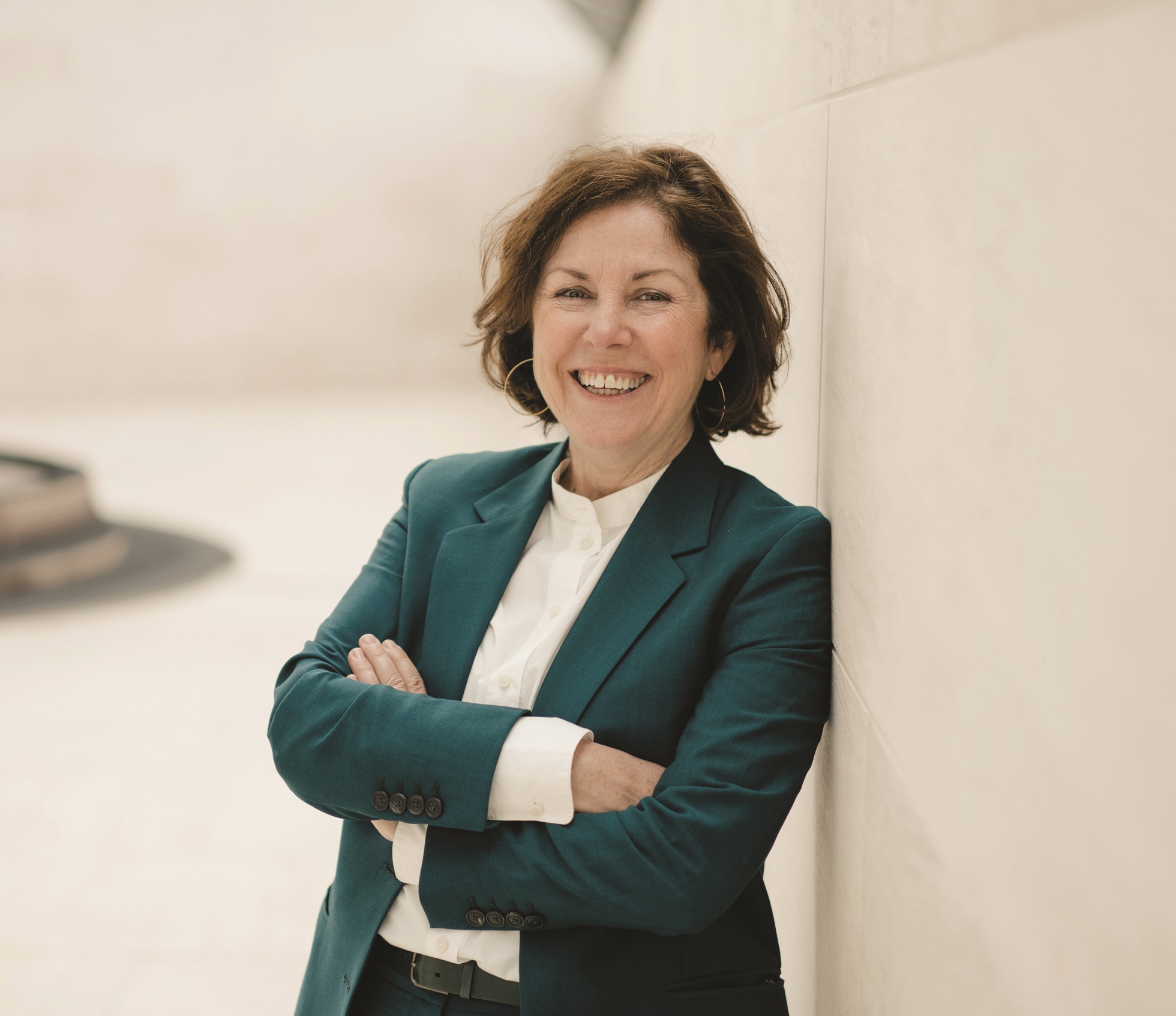 The Board of the Museum of Contemporary Art Australia (MCA) has announced the appointment of Suzanne Cotter as the Museum's new Director.
An internationally respected museum director, Cotter will commence her new role in early January 2022. She takes over the reins from the MCA's longstanding Director, Elizabeth Ann Macgregor OBE.
Suzanne Cotter is an Australian with over thirty years' international experience. Currently the Director of the Musée d'Art Moderne Grand-Duc Jean (MUDAM), Luxembourg, her distinguished career includes roles as Director of the Museum of Contemporary Art of the Serralves Foundation in Porto (Portugal), Curator for the Solomon R. Guggenheim Foundation New York, and Deputy Director and Curator at Large of Modern Art Oxford (UK).
Cotter is a leading curator and scholar in international contemporary art. She has been responsible for an impressive roster of exhibitions and commissions with many of today's most significant artists. She has also held curatorial positions at leading galleries including the Hayward Gallery, Whitechapel Art Gallery, and the Serpentine Gallery in London. She curated with Rasha Salti and Haig Aivazian the 10th Sharjah Biennial in the United Arab Emirates in 2011, which received the Alice Award Artistic Landmarks in Contemporary Experience for Best Biennial. Cotter is on numerous international contemporary art panels and juries, she is also the Secretary General of the Board of CIMAM (International Committee for Modern and Contemporary Art Museums). In 2005, Cotter was awarded the Chevalier de l'Ordre des Arts et des Lettres by the French government for her contribution to culture through her curatorial work.
Lorraine Tarabay, Chairman of the MCA Board of Directors, said, "We are thrilled that an Australian of Suzanne's calibre will be returning to our shores to lead the MCA's exciting next chapter. The Board was impressed by Suzanne's depth and breadth of experience, international networks, extensive expertise in dealing with multiple stakeholders and her demonstrated capacity for artistic and strategic vision, ideally placing her to lead the Museum at this critical time.
"Suzanne has worked across several important contemporary art institutions in Europe, the United States and the Middle East," continues Tarabay. "She is greatly respected by artists and her peers globally. Suzanne is internationally recognised as an active part of the community of modern and contemporary art museums. She brings to the MCA an outstanding network of connections and international best practice in contemporary art museum management, programs, thought leadership and curatorial excellence. She is incredibly well placed to advocate for Australian art and artists on the global stage."
Suzanne Cotter said of her appointment, "I am delighted to take on the role of Director of the Museum of Contemporary Art Australia (MCA). I am inspired by the MCA and its collection, exhibition and social impact programs, its commitment to living artists, particularly the work of Aboriginal and Torres Strait Islander artists, and to the importance of art in the lives of everyone. In the wake of the ongoing COVID-19 pandemic, and in response to the growing force of environmental and social justice movements globally, the museum has a vital role to play for the diverse communities that it serves and in which they can recognise themselves and their world. The MCA is responding to this context and ensuring its place as an outstanding institution in Australian cultural life. I am honoured to have been given the opportunity to lead the MCA's exceptional team and to participate in shaping the Museum's future."