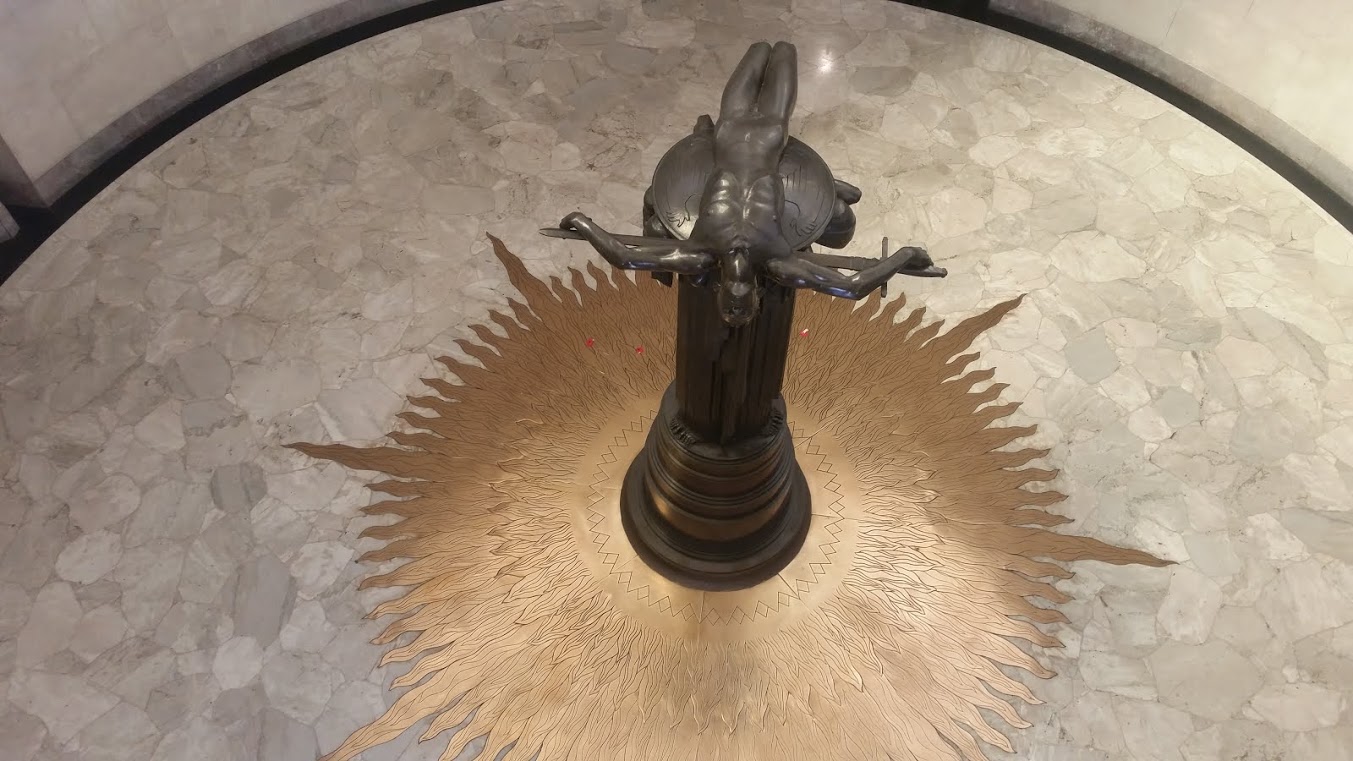 It's a sunny day in Sydney after weeks of rain and storms. Hyde Park is full of brides and photographers, families, tourists, skaters, buskers and workers lunching on the grass or salsa dancing, and in the midst of it all stands the austere ANZAC Memorial.
All the bustle outside belies the dramatic interior of the memorial – with its spread eagled sacrificial figure bathed in golden light and the flicker of the eternal flame above newly laid wreaths commemorating VE Day (May 8) for WWII, while downstairs a special WWI display showcases personal items of soldiers and their families.
These are the shreds of memory that families, particularly mothers, were left holding when they lost their menfolk – a silken postcard with hastily jotted lines, an ominous telegram, a black lace-adorned 'with sympathy' card that needs no label to explain its import, and a photo of a grave – the last vestiges of child, brother, husband, father sent far from home and never returned.
Arthur William Wilson was one such. He died at Fromelles in 1916, the first engagement on the Western Front, aged 21. Missing in action for 14 months, his mother Martha Leah Wilson, wore "a ribbon for widows and grieving mothers" for several years, before she received his medals and a 'death plaque' in the 1920s.
Outside again, I'm drawn towards the glint of several tall metallic objects on the Elizabeth Street side of the park. On closer inspection I find four giant bullets standing sentinel over three other fallen 'spent' cartridges embedded at the apex of a boomerang-shaped path. The sculpture Yininmadyemi – Thou didst let fall by Tony Albert "honours the bravery and sacrifice of Aboriginal and Torres Strait Islander men and women who have served their country" and commemorates his grandfather Eddie's story. It is located near the site of a Gadigal ritual contest ground.
The sculpture reminded me of a photo I had just seen in the ANZAC Memorial – a group of demurely dressed Aboriginal women knitting for the war effort at a mission in 1941. I couldn't help but wonder how they felt about the war, the work they were doing and if their own menfolk were fighting somewhere…
As I depart along the central boulevard, a council worker wades in the Pool of Reflection, breaking it into shimmering shards of light. I am reminded of how many people's lives were broken into similar shards by war and how our memorials go some way towards piecing their stories back together.
Editor's note: The City of Sydney has produced a Sydney Culture Walk app which describes the story behind the memorial. They have a range of great walking tours including an art walk, one about the Chinatown and the city's colonial origins. Download free from the Apple Store or Google Play.
Visit the ANZAC Memorial website
Download the YININMADYEMI app