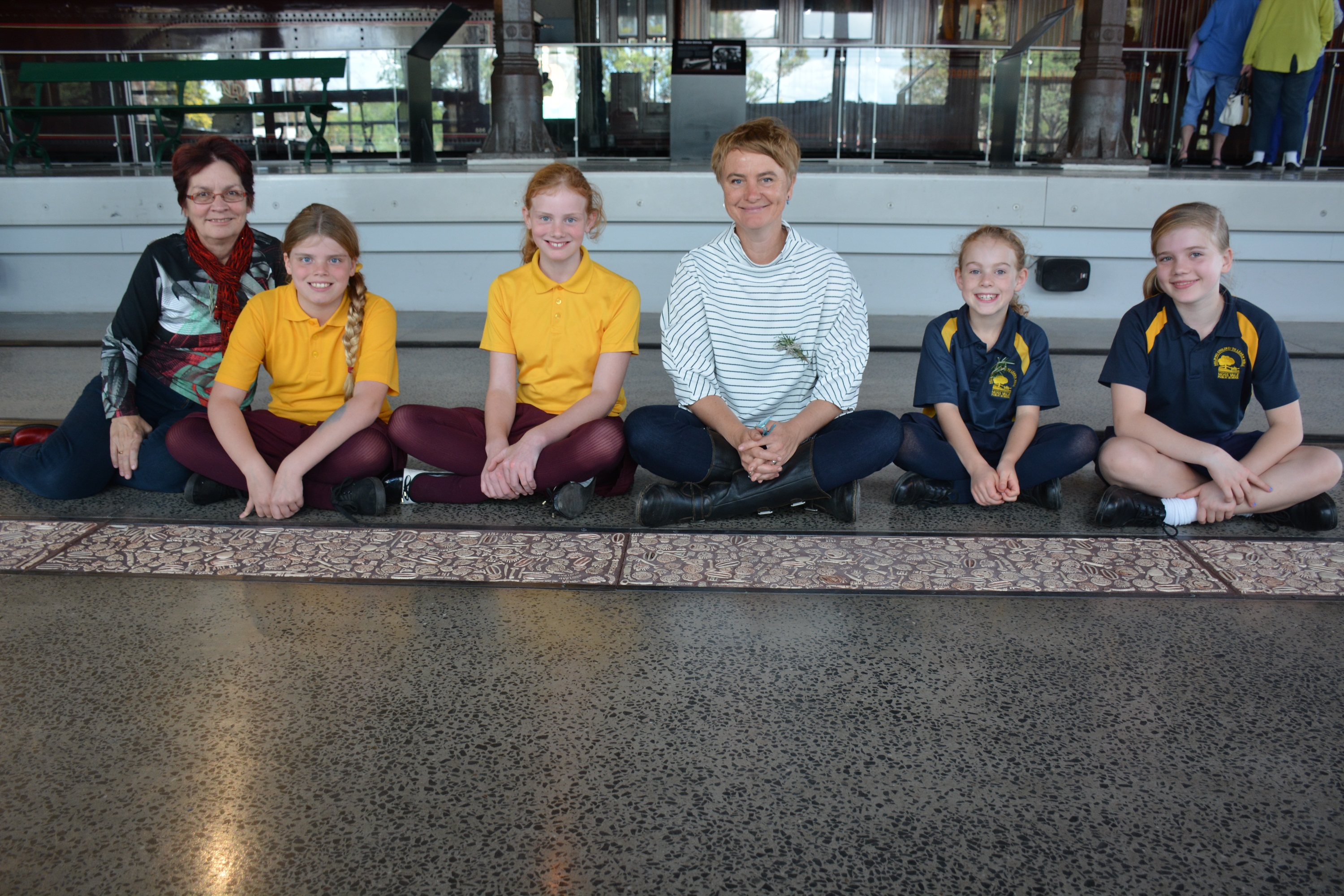 The National Trust NSW has announced winners for the 2017 Heritage Awards from a record breaking number of entries.
Now in their 23rd year, the awards for excellence in heritage are the signature event of the Australian Heritage Festival. With a record breaking 102 entries this year, the Heritage Awards encompass a wide variety of projects from education resources and research, to conservation of objects and buildings, architectural re-invigoration, documentaries and publications, regeneration of the environment and hardworking advocacy campaigners.
Among the winners and highly commended are a number of NSW museums and historic houses.
Sydney Living Museums won awards in both the conservation and continuing tradition categories for refurbishment and capital works projects at Vaucluse House.
Trainworks won the Education category for Lives on the Line, a significant public artwork created by school students and the community to acknowledge and commemorate the lives of 8447 railwaymen who enlisted in WWI.
Saumarez House and the Museum of Fire were each highly commended for conservation projects as was the State Library of NSW for their exhibition Demolished Sydney.
Other notable projects include the development of Temora Railway Station, the creation of The Woodford Academy Aboriginal Cultural Room in the Blue Mountains' oldest building and a new collaboration between Sydney Living Museums and the Sydney Conservatorium of Music.
A full list of winners is below:
Adaptive Re-use
Award – Temora Railway Station
Award – Tramsheds Harold Park
Highly Commended – Woodford Academy
Highly Commended – Cleveland & Co
Advocacy Campaigns
Award – Save Lansdowne
Award – Gardens of Stone
Conservation – Built
Award – Vaucluse House Battlements & Turrets
Award – Choregic Monument
Highly Commended – Kincoppal
Highly Commended – Sewage Pumping Station 1 (SPS 1)
Conservation – Landscape
Award – Grand Canyon Track
Award – Mitchell's Causeway
Highly Commended – Alexandra Canal Bank – Tempe Reach
Conservation Interiors
Award (Interior) – St Pauls
Award (Object) – Southern Gasholder
Highly Commended (Interior) – Saumarez Interior
Highly Commended (Object) – Museum of Fire Crane
Continuing Tradition
Award – Luanja
Award – Vaucluse Drawing Room
Highly Commended – Massadon
Highly Commended – Clarence St Bridge
Education and Interpretation
Award – Dowing Songbook
Award (Interpretation) – Alchemy – Hill End
Award (Education) – Lives on the Line
Highly Commended – Woodford Academy
Highly Commended – Irish Orphan Trunk
Events and Exhibitions
Award (Event) – Going Underground
Award (Exhibition) – Floilegium
Highly Commended – Tennis in Literature
Highly Commended – Windows into Wartime
Highly Commended – Demolished Sydney
Publications
Award – Sydney Cemeteries Field Guide
Award – Waverley Council Inter-War Fact Sheets
Highly Commended – Historic Homes of the Weddin' Shire
Highly Commended – Postings from the Front
Highly Commended – Canopies
Tours and Multimedia
Award – Running on Time
Award – Beachcomber Website
Highly Commended – Our Heritage
Research and Investigation
Award – Unlocking the Past
Highly Commended – The House that Jack Built
Highly Commended – St Matthews Windsor
Highly Commended – Imagining Bermagui: Using Natural Heritage For Connected Place-making