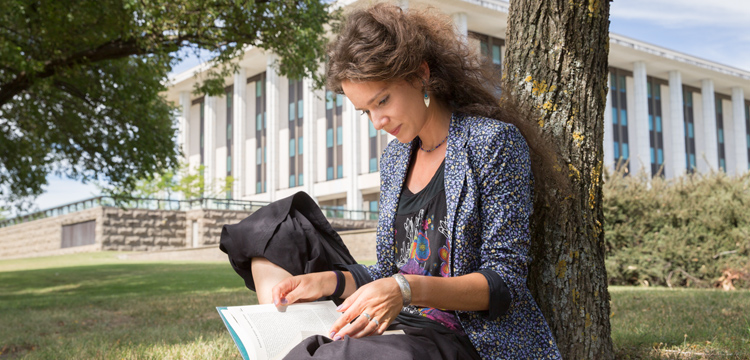 The National Library of Australia is offering a range of Fellowships and Scholarships for established and emerging researchers, practising writers and creative artists, and younger scholars. These are designed to stimulate sustained scholarly, literary and artistic use of their collections, and promote lively interaction within the Library's community.
Through the program, researchers gain in-depth access to Library collections and staff expertise, financial assistance, and uninterrupted time for research in a respected and supportive scholarly environment.
Award categories
National Library of Australia Fellowships for advanced research by scholars (opens February, closes 30 April 2017)
Eight funded Fellowships are available for 2018, including two exciting new Fellowships: one for Curatorial Research supported by the Patrons and Supporters of the Libary's Treasures Gallery Access program, and a Fellowship supported by the Minerals Council of Australia for research across a wide range of fields.
Creative fellowships, including Creative Arts Fellowships for practising artists and writers, and the National Folk Fellowship (opens April, closes 1 July, 2017)
The National Library offers three Fellowships to support practising writers and artists to develop new work creatively using or inspired by the Library's collections.
Japan Study Grants, Applications for 2018 will open in July 2017.
Support scholars undertaking research on Japan and requiring special access to the Library's Japanese or Japan related collections.
Summer Scholarships for young researchers aged under 30 undertaking PhD studies (opens July, closes 30 September 2017)
Support younger scholars undertaking postgraduate research requiring special access to the Library.