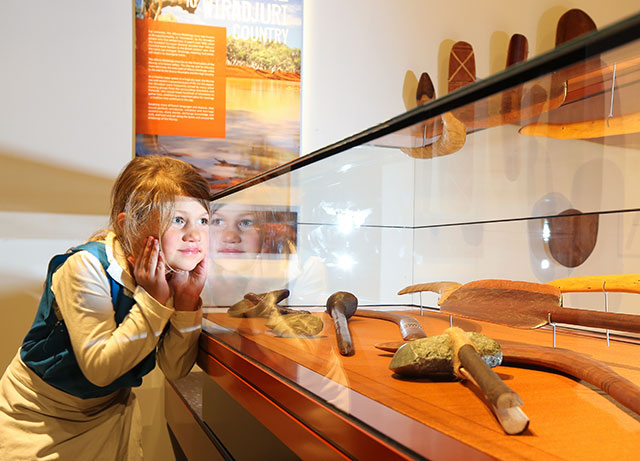 Here at Museums & Galleries of NSW, we have just completed Guess Who's Going to the Museum?, our third major report on museum and gallery audiences, and the first to exclusively examine museum audiences, their similarities, as well as their differences to gallery audiences.
We all know that museums matter.
According to a recent industry review by the National Museums Directors Council (UK): "Museums preserve, protect and promote one of the few irreplaceable public assets: the nation's collective memory, knowledge and history. Preserving our heritage through museums is a fundamental aspect of maintaining a healthy and prosperous civil society … Museums matter because they uniquely serve a public past, a public present and a public yet to be born."
And while that may sound like someone blowing their own trumpet, our research bears that out.
We know that people who go to museums "want to learn new things", and "connect with local history", and that they consider a museum visit as "an accessible cultural activity and entertainment".
Museums are a major drawcard for tourists and provide a catalyst for economic development, as well as inspiration for current and future generations of pioneers, designers, makers and community leaders.
Sharing with gallery audiences, NSW museum audiences demonstrate a desire to connect with and support communities and a "likeliness to attend the cinema and use public libraries".
If there were ten people gathered around an exhibit in a NSW public museum it is likely that:
Half would be under 55;
Three would be part of a group that included children, and two will have come
with their spouse or partner;
Two would have finished their schooling in high-school, and two will have a postgraduate degree;
Half will be employed either full or part-time and three of them will be retired;
Half will have a household income of under $80,000;
Four of them will be a visitor to the region and most likely to be staying more than 2 or nights;
And, almost all of them rate their visit as "terrific" or "good".
What better reason to visit a museum this weekend? Check out our list here.
---
You may also like:
If you would like to know more about the key demographics, behaviours and motivations of a NSW museum audience take a look at the Report.
National Museums Directors Council review