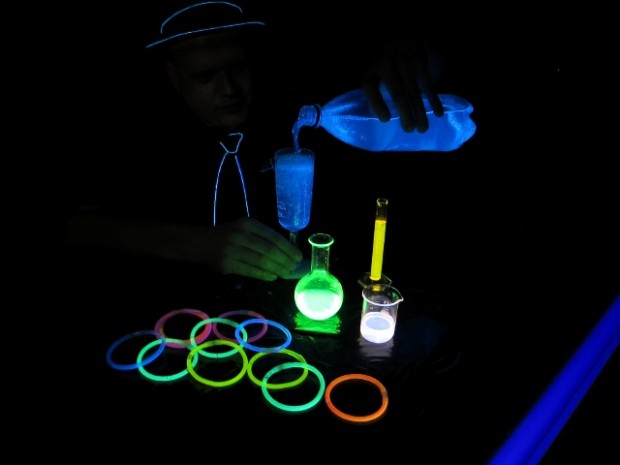 With NSW school holidays starting next week, eyes quickly turn to museums for entertainment and education options to occupy the little ones and carers alike.
Museums are often a port in the storm for a wet weather activities but M&G NSW think that holiday programs offered by museums across NSW will entice curious young minds–rain, hail or shine!
The Powerhouse Museum
One of our all-time favourites, the Powerhouse always delivers well-considered and interactive school holiday activities. Children genuinely engage and delight in their offerings which are well staffed and resourced. M&G are looking forward to road testing a comprehensive Spring Holiday program for 2013. Our pick is: The Amazing Glow Show!
Step into the darkness and be amazed by the science behind what makes things glow! Explore the colourful explosions in fireworks, the chemical reactions in glow sticks and the wonder of ultraviolet light.
Go to their website for full details.
Albury LibraryMuseum
Is your house round or square? Is it beside a lake or on a mountain? Do you sleep on a mat or in a bunk bed? Set out on a delightful adventure and visit the homes of children across the world. Come Over to My House is a playful, interactive exhibition inspired by Dr. Seuss' books.
They are running special Come Over to My House story time every Monday to Friday at 11:00am during the exhibition. Suitable for 2-7 year olds.
The full list of kids activities at the Albury LibraryMuseum can be found on their website.
Museums are often a port in the storm for a wet weather activities but museums will entice curious young minds–rain, hail or shine!
Holbrook Submarine Museum
Image courtesy of Holbrook Submarine Museum
If you're on the road these holidays riding the Hume Highway on your way to or from Melbourne, look out for the inland submarine! The Holbrook Submarine Museum lets kids climb, touch, look, play and learn.
Look through a periscope, sit in an original submarine control room and experience the amazing 3D hologram show. Learn how to escape from a submarine and how a torpedo works.
Old Dubbo Gaol
Heading to the Western Plains Zoo is a school holiday favourite, but Dubbo has more to offer than wildlife of the furry kind at the Old Dubbo Gaol.
Experience life behind the gaol walls with many different characters. Be berated by one of the strict wardens, or pick-pocketed by our cunning prisoners. Join in on the fun of the prisoner cooking classes or help in a daring escape attempt. No matter what, it's ensured you and your family will enjoy their time being locked up with the prisoners and wardens of the Old Dubbo Gaol.
Lord Howe Island Museum
Under 2 and a half flying hours from Sydney is the beautiful World Heritage site of Lord Howe Island. If you're lucky enough to find yourself there these holidays, check out the museum.
As well as the exhibits showcasing the unique geography and social history of the Island, Lord Howe Island Museum has a permanent Environmental Gallery dedicated to school children's projects as part of the community's involvement and growth scheme.
Each year students complete environmental projects as part of their curriculum. The children visit the Museum to learn about some aspect of the environment, and carry out project work at school. The finished displays are mounted in the Museum for exhibition over several months; recent topics include Threatened Snails, Weed Busters Week, Sea Week, Catalina Crash Anniversary.
Well worth a visit–so get along today–no matter what the weather!