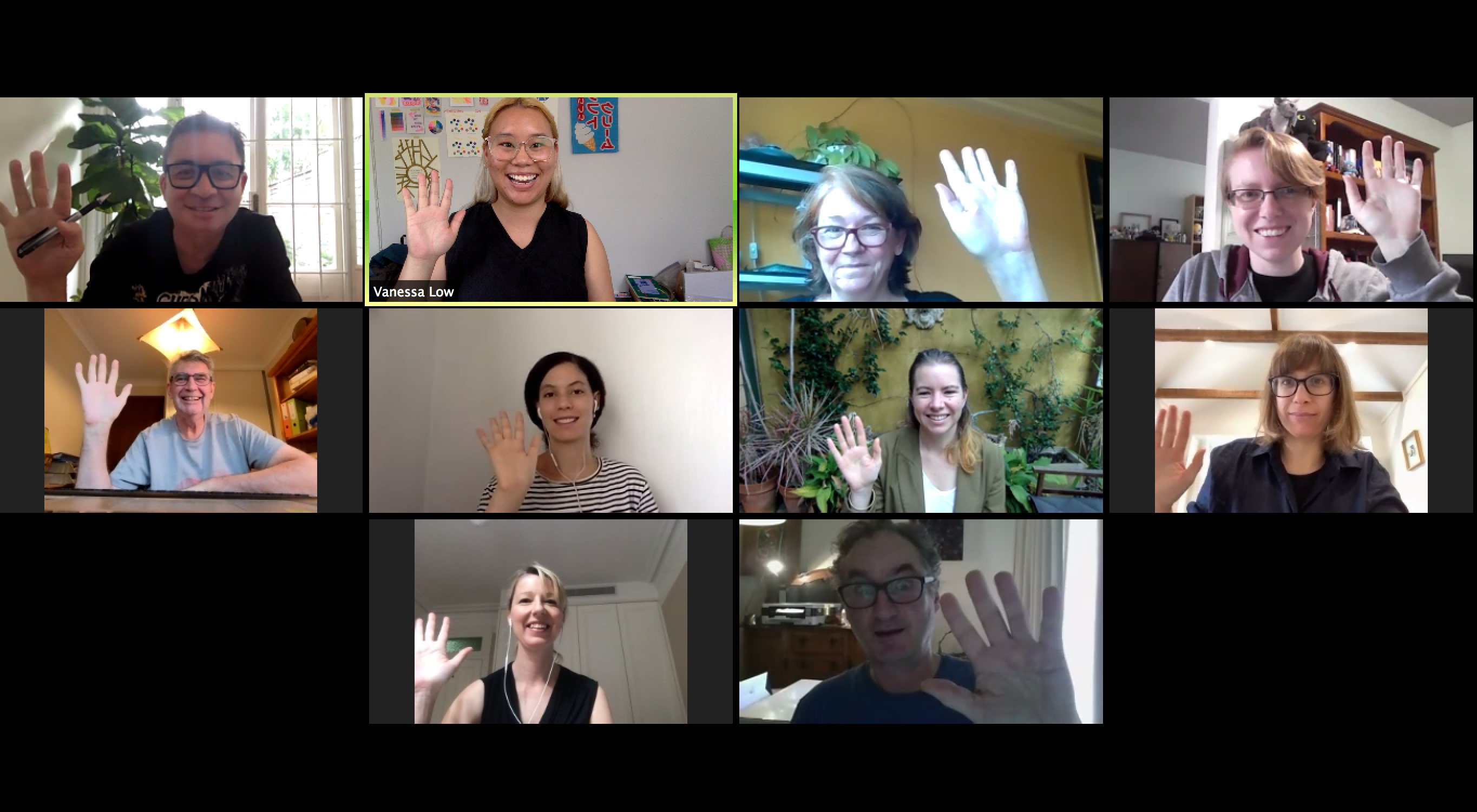 LOCAL GOVERNMENT NEEDS YOUR SUPPORT NOW
In what now seems an eternity our world has changed in just a few short weeks. Forced to adapt, museum and gallery programs are being developed and delivered online, networking is virtual and audiences remain connected where possible, mostly from home.
I wanted to take this opportunity to update you on M&G NSW activities and our current work from home regime. All staff are currently working from home and can be contacted either on email, through social media or mobile phones. As a group, we regularly meet over Zoom and also through WhatsApp. As you can imagine, its been a bit of a learning curve but our commitment to programs, resources and support haven't wavered, as challenging as things are. Our communications team is pumping out advice and information and, like many organisations in the sector, we are exploring new ways to deliver programs and professional development online. Check out what others are doing, and be sure to let us know what you are doing in that space so that it can be widely distributed and known about.
Some of M&G's Create NSW devolved small grant programs are currently receiving applications (although Volunteer Museum Grants have just closed and will be processed shortly) and the touring exhibitions team are continuing to develop planned tours and re-jig the schedules of shows already on the road. Our Museum Advisor's are maintaining contact with their communities and partner organisations, and the 2020 Museum Standards Program is about to commence.
At every opportunity advocacy to government is taking place across the sector. We understand your needs and the impact closure has had on operations. Many volunteer run organisations rely on small revenue streams to cover basic operational costs. Representation has been made, and will continue to be made, for any government led packages to include financial support for volunteer organisations as well as for larger paid staff entities. Collectively we need the entire sector to come out of this lockdown with renewed vigour, energy and commitment. Create NSW has responded, see its COVID-19 response, and the Australia Council has announced a new Resilience Grants program.
There is a particular need at this time for strong advocacy in support of local government. Councils have not been included in federal government stimulus packages, placing their budgets under significant stress, particularly in areas such as child care. Coupled with reductions to revenue, local government's capacity to continue its significant support for culture will be difficult to maintain. Our sector needs you to challenge your local parliamentarians to act and respond accordingly.
There is a particular need at this time for strong advocacy in support of local government.
Our sector needs you to challenge your local parliamentarians to act and respond accordingly.
Finally, last  Friday the M&G Board held its first ever conference call AGM, followed by its second regular meeting for the year. At the AGM both Rebecca Olejnik and Louise Silburn stood down after significant involvements over a number of years. The Board wished them well for the future and thanked each for their contributions and support.
At the regular meeting Ray Christison was appointed for his 2nd term as Chair, and Frank Zaknich, while remaining a member, stood down from the Deputy Chair's position. Having formally welcomed Jenny Bisset at the AGM, she was appointed Deputy Chair. Congratulations to Ray and Jenny and a big thank you to Frank, who also remains on the Finance and Risk Management Committee.
Museum & Galleries of NSW turns 21 this year, Board involvement and responsibility over that time has ensured focus,  good governance and leadership in support of the sector. I want to acknowledge the work our Board does and thank each member individually for the support provided.
I hope that you, your families and communities stay well in this difficult time. Be assured that M&G is doing everything possible to remain responsive in support of the valuable contributions museums, galleries and Aboriginal cultural centres make throughout NSW. I suspect that on the other side of this worldwide COVID-19 pandemic your work, be it voluntary or paid, will be at the centre of recovery efforts, bringing life back to public culture and community everywhere.
Michael Rolfe, CEO