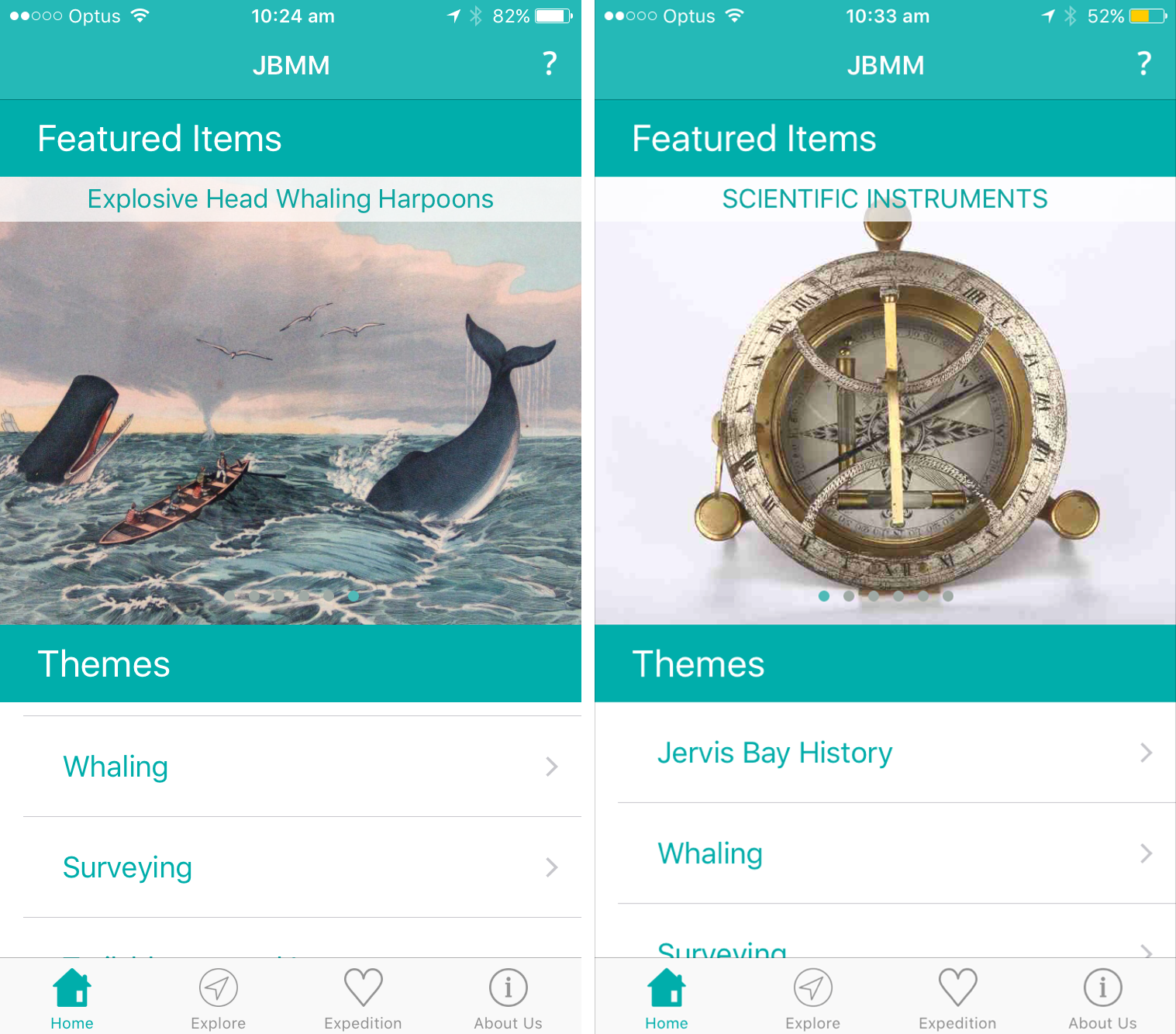 In partnership with a group of enterprising Wollongong University students, Jervis Bay Maritime Museum has developed a new app that helps visitors explore objects and displays in the collection.
The app was designed to help visitors understand more about the large collection of maritime and navigational objects in the museum's galleries and is part of the revitalisation program at the museum.
Utilising beacon technology, the app uses the visitor's location within the gallery to display information and images relevant to objects in their vicinity. They can then choose to view additional information about select objects or "favourite" them to personalise their experience.
This App was developed by students from the University of Wollongong Faculty of Engineering and Information Sciences as part of a one year capstone project. The students wrote the source code for the App and its Content Management System which is used to update the information. The user interface for this system was designed in collaboration with the Jervis Bay Maritime Museum, using existing high quality research and images as content.
The Jervis Bay Maritime Museum app is available for iphone and can be downloaded for free from the Apple App store.