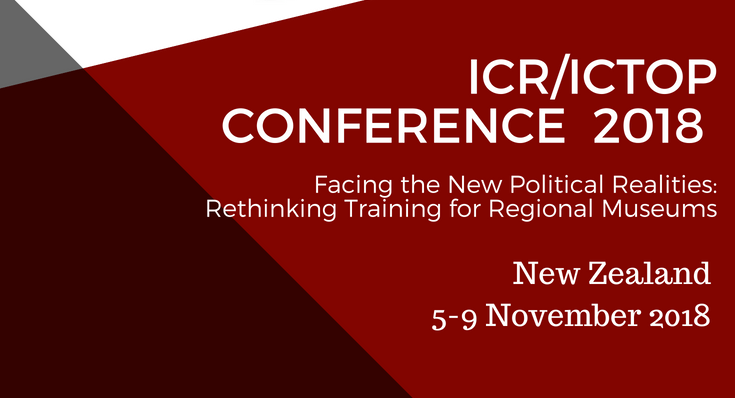 ICOM's International Committee for Regional Museums (ICR) and International Committee for the Training of Personnel (ICTOP) are offering special single day rates to the Australian museums and galleries sector.
This important conference brings together international colleagues from museums, galleries, training programmes and universities to exchange ideas and discuss current and future issues, training needs and new approaches for regional museums. This will also be a special chance to gain insights into New Zealand's distinctive museology, partnerships between Maori and museums, and the bicultural museum practice which is actively being developed through Maori colleagues and source communities.
Special Single Day rates for Australian museums and galleries sector are now available
through ICOM Aotearoa New Zealand's webpage
Single Day tickets are available for:
Day 1: 5 November – Auckland
Day 2: 6 November – Auckland
Day 5: 9 November – Wellington
Register for single day attendance on the ICOM NZ website
Full conference particiapation details can be found on the website.
5-9 November 2018 in Auckland, Waiouru and Wellington.