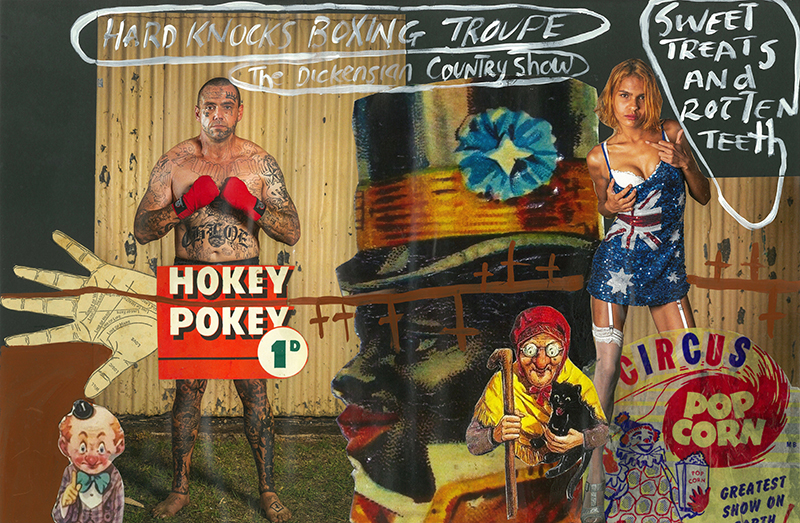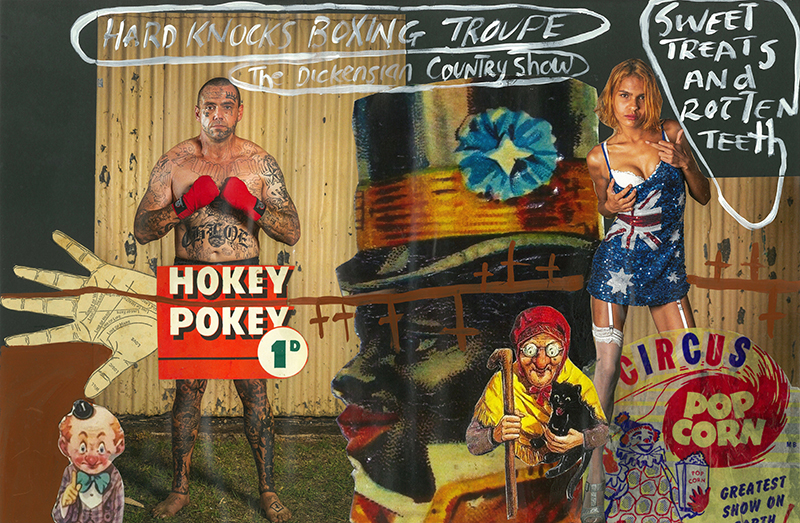 We are pleased to announce Maitland Regional Art Gallery (MRAG) as the recipient of the Dobell Exhibition Grant for 2021 for their proposed exhibition Shadow Boxer.
The Dobell Exhibition Grant, supported by the Sir William Dobell Art Foundation, offers $40,000 in funding to one regional NSW gallery per annum.
The boxing ring is a magnetic site for artists. What is it about the fight that speaks to artists through the ages and why do some contemporary artists respond so vividly to its grit, history and contest? Shadow Boxer will highlight this cultural fascination and showcase the work of contemporary Australian artists who explore ideas of race, gender and class and the sheer physicality of boxing in their work.
The exhibition will be presented from 5 June – 22 August 2021 and curated by Dr Gerry Bobsien, Cheryl Farrell and Kim Blunt. Artists and contributors include Karla Dickens, Richard Lewer, Michael Willson, Keri Glastonbury, Nigel Milsom, Fiona McMonagle, Bianca 'Bam Bam' Elmir and David Matthews.
Shadow Boxer will look at boxing from diverse perspectives including the work of Karla Dickens and her homage to the acclaimed Aboriginal tent boxers of the 1920s – 1950s. The exhibition taps into the deep-rooted connection that the City of Maitland has with boxing and will feature rare items from the MRAG Collection connected to the story of the 'Maitland Wonder', Les Darcy. In 1915, when boxing was a major sport in Australia, Les Darcy captured the hearts of the nation, becoming a boxing world champion and national hero. MRAG is custodian to objects from that era that relate directly to Australian boxing history as well as personal items belonging to the Maitland champion himself.
The exhibition will include a combination of new work, loans, works and artefacts from the collection as well as recent acquisitions, and will include painting, sculpture/installation, poetry, documentary writing, sports photography and historical memorabilia.
MRAG will also present diverse public programming to engage a broad audience of sport lovers, art lovers and newcomers to contemporary art. Programs will include drawing workshops with Richard Lewer; a series of talks in the gallery in a boxing ring designed for lively discussion where contestants will spar verbally; a filmed conversation between Gallery Director Gerry Bobsien and UK based writer David Matthews; Free Art Sunday events through the exhibition catered to children; adult drawing workshops with a professional boxer as model; an artist talk by AFL head photographer Michael Willson, who drew wide media attention in 2019 with his iconic image of AFLW star Tayla Harris in mid flight; and boxing workshops for women with Australian champion boxer and advocate for women and multiculturalism in sport, Bianca 'Bam Bam' Elmir.
---
ABOUT THE SIR WILLIAM DOBELL ART FOUNDATION
The Foundation was formed in 1971 from the artist's bequest with instructions that "a Foundation be established for the benefit and promotion of art in NSW."
Since then, the Foundation has sponsored a wide variety of projects and is best known for the Dobell Drawing Prize, which ran for 20 years at the Art Gallery of NSW and evolved into the new Dobell Australian Drawing Biennial in 2014, and the recently launched new Dobell Drawing Prize which will run in alternative years to the Dobell Australian Drawing Biennial. The inaugural exhibition at the National Art School of The Dobell Drawing Prize will take place from 28 March to 25 May 2019.
The Foundation supports acquisitions to public collections, as well as publications, films and educational programs, including the annual Dobell School of Drawing at the National Art School, Sydney, for 75 Year 11 students from regional NSW.
The Dobell Exhibition Grant is supported by the Sir William Dobell Art Foundation and managed by Museums & Galleries of NSW.