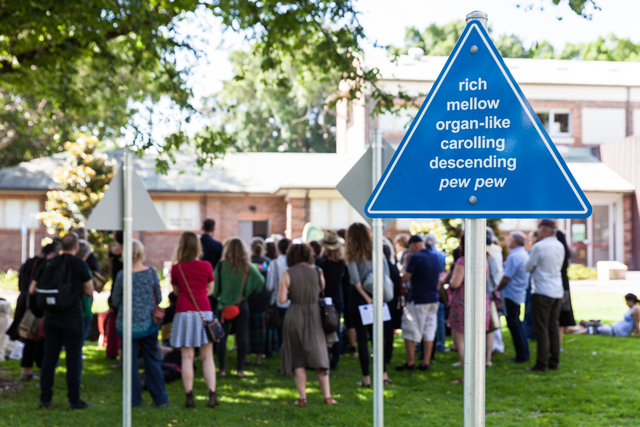 The City of Canterbury Bankstown is the largest Local Government Area in NSW with a population of 360,000 residents. The Council is looking to engage the services of an individual consultant or consulting firm to develop a new City-wide Cultural Plan. The primary goal of the Cultural Plan is to establish a 10-year cultural strategic plan with specific measures and action items for future cultural development.
The new Cultural Plan will formalise Council's policy position and provide a strategic and implementation framework for the development of cultural opportunities in Canterbury Bankstown. This will include identifying internal and external resources, priority projects, partnership and funding opportunities.
Application Process:
1. Access tender documents via the NSW e-tendering website.
Applicants will need to register to access the tender documents via the following link:
https://tenders.nsw.gov.au/?event=public.rft.show&RFTUUID=19F6C050-F09D-E7DE-C599C6DFD06CFA22
The tender documents include:
Bill of Quantities – this is the breakdown of the fee your will charge for each stage.
Cultural Plan RFQ document – Section 3 – Description of Services of this document provides the tasks Council seeks the consultant to complete as part of this project.
Reference guide for using the APET program. All tenders must be submitted through that program.
2. Review RFQ including Section 3 – Description of Service.
The RFQ outlines all of the responsibilities of each party in relation to the submitting of the quote.
Section 3- Description of Services, outlines what tasks Council wants the consultant to complete for this project.
3. Upload their quote into the APET program.
The quote documentation must be uploaded to the APET program.
https://360providers.apetsoftware.com.au/Public/PublicJobs.aspx?Code=bankstownprod
Quotes are not submitted directly to Council. It is very important that applicants leave sufficient time to upload their quote material as responses to each section are uploaded separately.
The tender closes on 29 March at 2.30pm sharp and quotes will not be accepted if not fully uploaded by that time.
If applicants have any questions they need to speak with the Council procurement officer for this tender which is:
David Connelly
Phone: 02 9707 9589
tenderbox@cbcity.nsw.gov.au