Resources

Gallery front-of-house staff, educators, guides and volunteers actively engage their audiences by welcoming visitors through the door, being the first port of call for questions and developing targeted public and educational programming for their communities. These essential roles create safe spaces for discussion, creativity and enquiry for all visitors and M&G NSW has developed a suite of cultural mediation resources to support galleries to do this, initially using our touring exhibitions Centre of the Centre  and Just Not Australian to launch, this program will continue alongside our touring exhibitions into the future.
---
Cultural Mediation at UQ Art Museum
Danielle Harvey & Rachaell Crawford, UQ Art Museum
As early adopters of cultural mediation in Australia UQ Art Museum share with us their experiences and their motivations for developing this practice, promoting a mutual exchange of ideas and a deeper understanding of and relationship with art and the world it examines.
---
The Museum: Dangerous Ideas in Civil Places
Dr Chiara O'Reilly, Director Museum and Heritage Studies, University of Sydney; Dr Anna Lawrenson, Museum and Heritage Studies, University of Sydney and Dr Lee-Anne Hall, Director, Wagga Wagga Art Gallery and Research Affiliate University of Sydney.
A dynamic discussion, moderated by Rachel Arndt (M&G NSW), exploring the changing nature of museum practice and methodology in the midst of a global pandemic, and what programming and engagement may look like in times of crisis, controversy and challenge.
---
Social Performance: A Flexible Approach
Associate Professor Ian Maxwell: Chair, Department of Theatre and Performance Studies; Incoming Head, School of Literature, Art and Media, Faculty of Arts and Social Sciences, The University of Sydney.
In this workshop Associate Professor Ian Maxwell unpacks strategies for gallery and museum staff to engage with different audiences – from identifying and developing your style of 'social performance' while speaking to visitors, to building a tool kit which allows improvisation within a supportive framework.
---
Just Not Australian Cultural Mediation Training Pack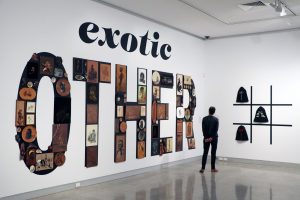 Just Not Australian brings together 20 artists across generations and diverse cultural backgrounds to deal broadly with the origins and implications of contemporary Australian nationhood. The show engages with the moral and ethical undertones of the loaded rejoinder 'un- Australian' – a pejorative now embedded in our national vocabulary that continues to be used to further political agendas and to spread nationalistic ideals of what it means to be Australian.
This training pack outlines how the practice of cultural mediation can be engaged to translate the broad themes and manage the difficult conversations that this exhibition may ignite, as well as provide a vocabulary and further reading to encourage an inclusive and culturally safe space.
---
Artist to Artist: Liam Benson & Cigdem Aydemir Podcast
In episode 1 & 2 we are fortunate to be joined by Liam Benson and Cigdem Aydemir, two Sydney based artists who have work in the exhibition, Just Not Australian, currently on tour with Museums & Galleries of NSW. Developed as part of our cultural mediation program, which promotes a mutual exchange of ideas and a deeper understanding of and relationship with art and the world it examines.
For more M&G NSW podcasts and to subscribe click here
---
Speed Bumps
Joan Ross and Abdul Abdullah in conversation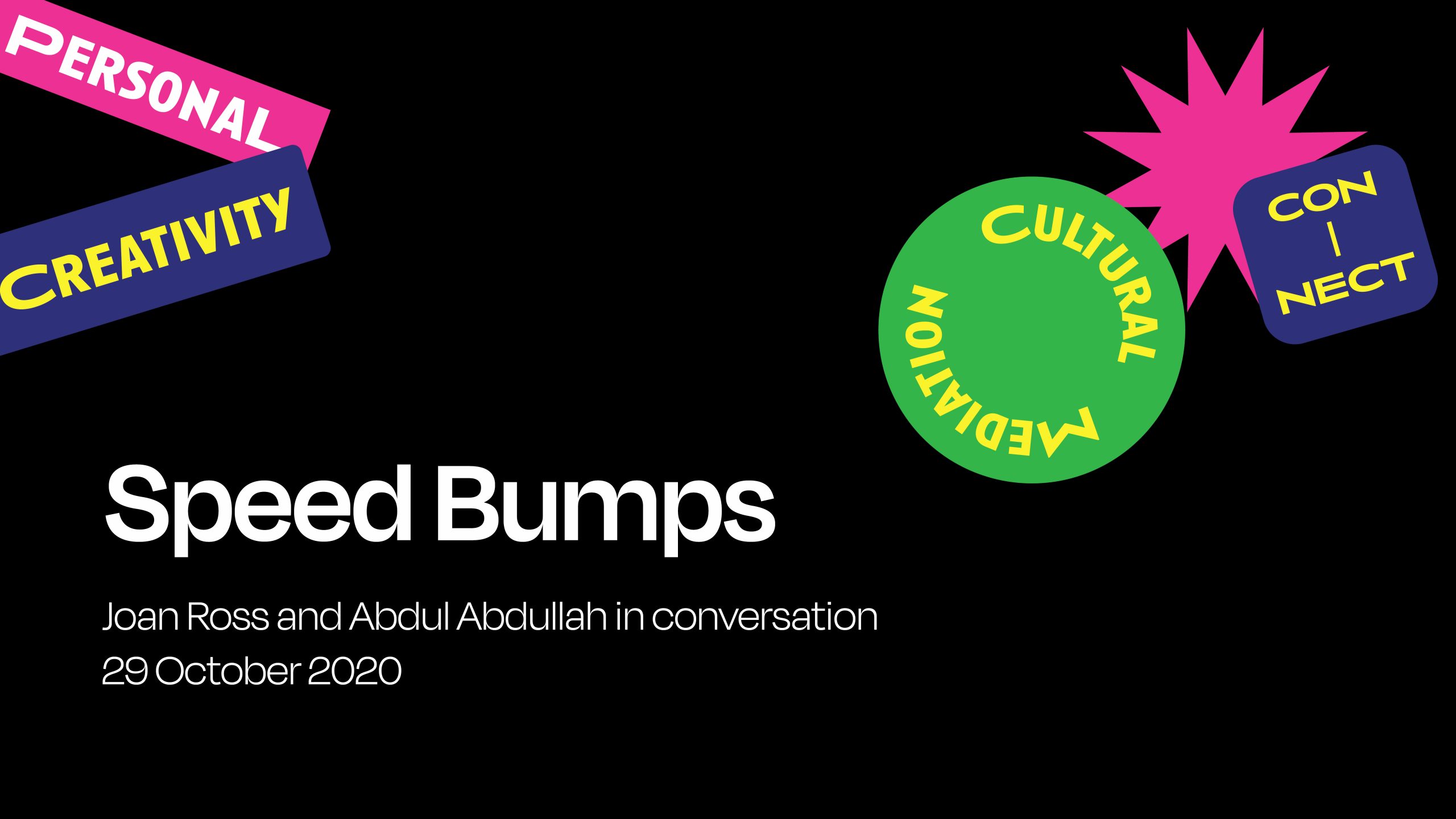 Live Q&A with Joan Ross and Abdul Abdullah
Just Not Australian Artists Joan Ross and Abdul Abdullah unpack their 'Speed Bumps' ideas in front of a live audience at Wollongong Art Gallery, moderated by Rachel Arndt, M&G NSW.
---
Interview with Artist, Tony Albert
Tony Albert discusses his work  exotic OTHER 2009/2018, which features in Just Not Australian and describes the ideas behind his practice, particularly focusing on his re-working of 'Aboriginalia' – a term used by the artist to describe kitsch objects from the twentieth century that naively depict Australian Aboriginality.