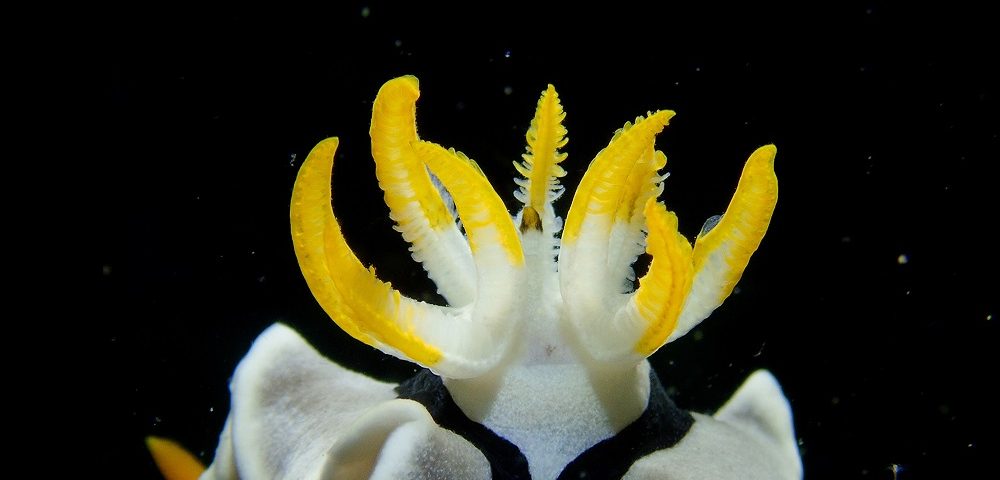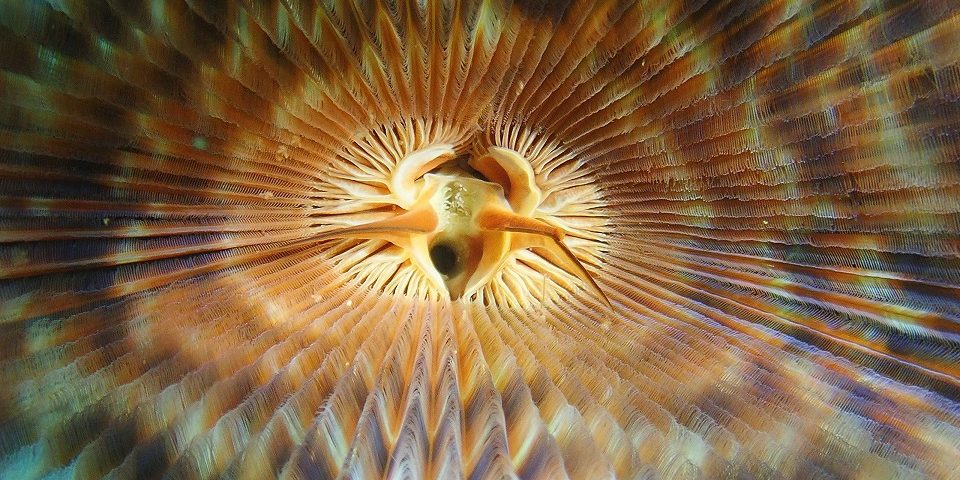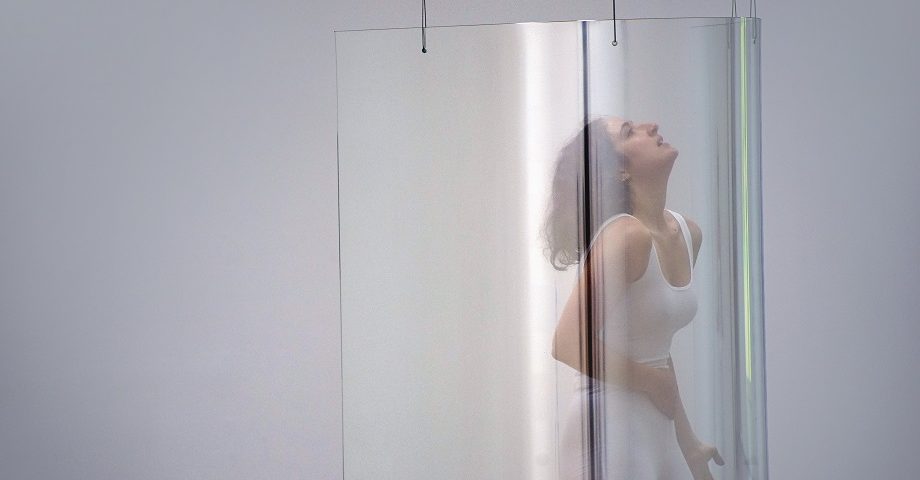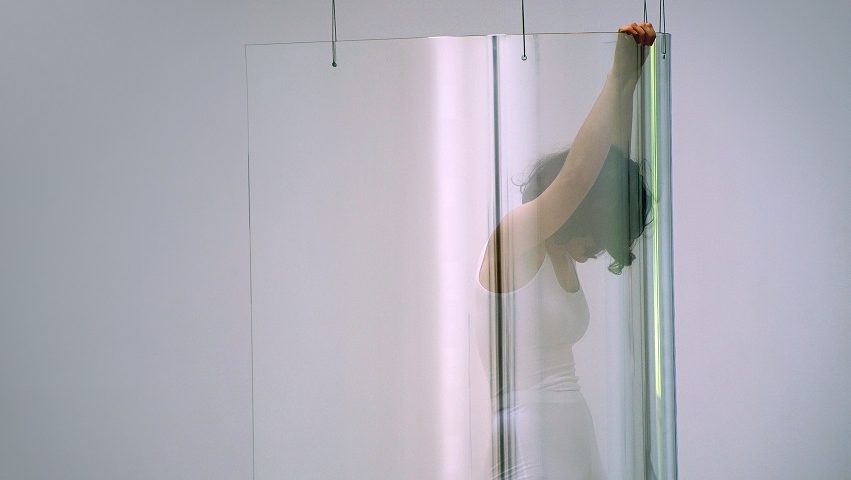 ABOUT
Created specifically for Artspace, Centre of the Centre is a major new commission that traces the origins of life and its regenerative forces, iterated through video, performance and sculpture. The exhibition will be presented at Artspace, Sydney from 22 August – 27 October 2019.
The Australian-born, Paris-based contemporary artist works across film, performance, installation and painting. This ambitious new commission offers O'Callaghan an opportunity to further explore her ever-expanding fields of influence and demonstrates the remarkable range of her artistic practice. Centre of the Centre will be O'Callaghan's first largescale exhibition in an Australian public institution. The exhibition comprises three distinct yet interrelated works – a large-scale video work, a performative aspect and selected glass sculptures.
The catalyst for this new body of work is one small mineral given to the artist by her grandfather, renowned mineralogist Albert Chapman. The mineral contains a small pocket of water, possibly millions of years old, which holds traces of the elemental forces responsible for all life on earth. Inspired by the potentialities and extreme conditions within this primordial liquid, the exhibition submerges the audience in a highly visceral experience through sensory breathing techniques and experiential performance.
---
ABOUT THE ARTIST
Mel O'Callaghan was born in 1975 in Sydney, Australia. She lives in Paris, France and Sydney. O'Callaghan's career highlights include solo exhibitions nationally and internationally, most recently at the Palais de Tokyo, Paris (2017); National Gallery of Victoria, Melbourne (2017-18); Kronenberg Wright, Sydney (2017); Galerie Allen, Paris (2017); Casa-Museu Medeiros e Almeida, Lisbon (2015); Galeria Belo-Galsterer, Lisbon (2015) and First Street Green, New York (2014).
O'Callaghan was awarded the Prix SAM pour l'art contemporain (2015) and was a finalist in the Prix Meurice (2017) and the Bend Lohaus Prize (2015). From 2017–18 O'Callaghan's work received print and online press coverage in many publications, including Artforum; Art Press; Le Monde; Forbes Magazine; The Australian; Artaissme; The Guardian; AD Magazine; Art das Kunst Magazine; Vogue; E-flux; Blouin ArtInfo and Trois Couleurs.
Works by O'Callaghan are held in several public and numerous private art collections nationally and internationally including Centre Pompidou; National Gallery of Victoria; FRAC Bretagne, France; Monash University of Modern Art, Victoria; Artbank, Australia; and the Attorney General's Department, Australia. Works by the artist were also commissioned and are held by the Australian Embassy, France.

Mel O'Callaghan, Mock-up of 'Centre of the Centre' video work
---
CULTURAL MEDIATION
Museums & Galleries of NSW is developing a new professional development program to introduce cultural mediation to the public gallery sector, aligned with the national tour of Mel O'Callaghan's Centre of the Centre.
The concept of mediation has broad applications across the cultural and historical sector and can be applied to any institution or organisation charged with the collection, preservation, interpretation or presentation of cultural objects and material. Cultural mediation is conceived of within a visual art and art gallery context as having the potential to increase understanding, appreciation and critical thinking about the contemporary visual arts, ideas and practices.
Mel O'Callaghan's experience of working with professional mediators in European institutions forms the starting point for discussion, and Centre of the Centre provides an opportunity to test the practice at regional galleries as the exhibition tours. Future models can be developed from the trials that take place during this time. A series of talks based in Sydney and in regional NSW will explore the concept of mediation and how this can be applied to exhibitions of visual art in public galleries. Accompanying workshops will train participants in the basics of mediation and how to be an art mediator. The first event, Cultural Mediation in Practice, was a series of informative talks and practical workshops at Artspace in Sydney on Monday 26 August 2019.  To read more about this event and the speakers, please click here. Feedback from this day-long introduction to cultural mediation includes:
"It seems there is a need in the sector to improve or explore a new role that can interact with audiences in a more meaningful way"
"So well organised, great speakers, fascinating topics!"
"I have a deeper understanding of the scope of practice now"
As part of our engagement with cultural mediation, the Faculty of Arts and Social Science's Museums and Heritage Studies program at the University of Sydney will be developing academic research on the field. In August 2019 they hosted a lecture titled Cultural Mediation: The Art Centre as a Citizen's Place by Marion Buchloh-Kollerbohm, Head of Cultural Mediation, Palais de Tokyo, Paris, France.
---
READ MORE
Confort Moderne – Mel O'Callaghan: Centre of the Centre – article on e-flux
Mel O'Callaghan: Centre of the Centre – cover article in Art Almanac, by Emma-Kate Wilson
Mel O'Callaghan – Centre of the Centre – Art Guide
Sydney Lowdown: Exhibitions to See – Ocula Report, by Elyse Goldfinch
---
ITINERARY
---
Mel O'Callaghan's Centre of the Centre was curated and developed by Artspace and is touring nationally with Museums & Galleries of NSW. Centre of the Centre is co-commissioned by Le Confort Moderne, Poitiers; Artspace, Sydney; and The University of Queensland Art Museum, Brisbane. With Commissioning Partners Andrew Cameron AM & Cathy Cameron and Peter Wilson & James Emmett; and Lead Supporter, Kronenberg Mais Wright. The development and presentation of Centre of the Centre is supported by the Fondation des Artistes; the Australian Government through the Australia Council for the Arts, its funding and advisory body; Woods Hole Oceanographic Institution and the US National Science Foundation.