OCCURRENT AFFAIR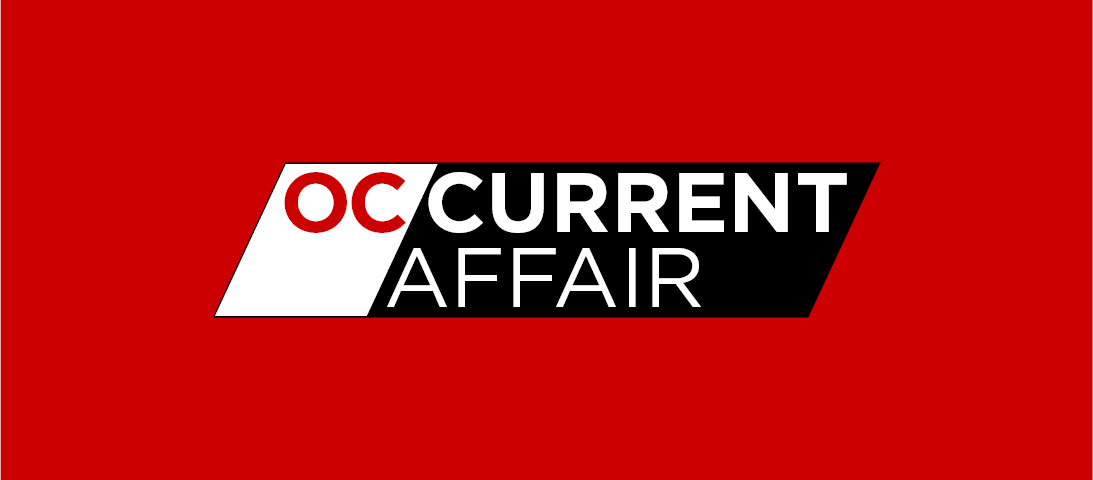 First Nations visitors to this site are advised that the following may contain images, names, and voices of people who have deceased. Permission has been granted from the family for all images and artwork to be shown here and in the exhibition.
---
About the Exhibition
OCCURRENT AFFAIR is a major exhibition featuring new and recent works by Brisbane-established Aboriginal artist collective proppaNOW, who have had a five-year hiatus to focus on their individual careers.
Established in 2003, proppaNOW is one of Australia's leading cultural collectives, exploring the politics of Aboriginal art and culture, and provoking, subverting and re-thinking what it means to be a 'contemporary Aboriginal artist'.
Conceived as a collaborative activist gesture, OCCURRENT AFFAIR will address current socio-political, economic and environmental issues, while celebrating the strength, resilience and continuity of Aboriginal culture.
Engaging wordplay through its title, OCCURRENT AFFAIR references the sensational journalistic style of some television current affair programs. OCCURRENT AFFAIR embraces the slippage between language and its associated readings to probe and present new narratives. The exhibition will reflect on the ongoing state of affairs affecting Aboriginal communities – issues that are relevant to all Australians.
proppaNOW continues to be one of Australia's leading cultural agitators, exploring the politics of Aboriginal art and culture, and provoking, subverting and re-thinking what it means to be a 'contemporary urban Aboriginal artist' in Australia, with its ongoing settler-colonial legacies
— UQ Art Museum
---
About the Collective
Queensland's leading Indigenous arts collective, proppaNOW, was set up in Brisbane in 2003 to give urban-based Aboriginal artists a voice. They present a unique and controversial perspective of black Australia which is sometimes confronting and always thought provoking.
The name proppaNOW best encapsulates the philosophy of what the collective is all about. They approach everything in a considered manner whilst providing a supportive environment for members to explore current social and cultural issues through art. The collective creates art that raises awareness of Aboriginal urban expression that depicts a contemporary story. They reinforce that Aboriginal Australia is a living culture that has evolved over time.
Artists: Vernon Ah Kee, Tony Albert, Richard Bell, Megan Cope, Jennifer Herd, Gordon Hookey and Laurie Nilsen.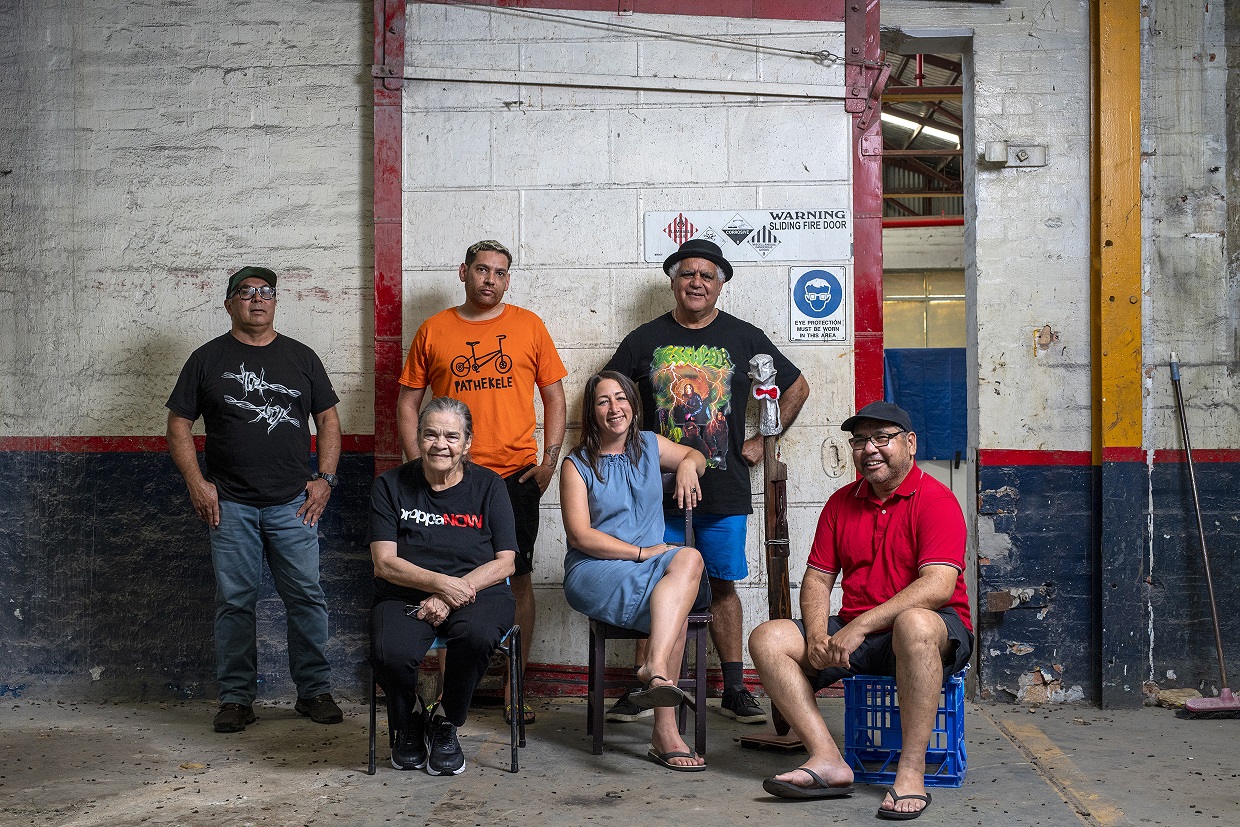 ---
Engagement & Reach
TONY ALBERT:
Tony Albert's painting Terra Nullius (with Scrooge) recreates the Australian Institute of Aboriginal and Torres Strait Islander Studies (AIATSIS) map of Indigenous Australia, showing Aboriginal groups prior to colonisation.
The map serves as a visual reminder of the richness and diversity of Aboriginal and Torres Strait Islander Australia. In the centre of the work, Albert positions the Walt Disney character Scrooge McDuck, created in 1947. Based on the character Ebenezer Scrooge from Charles Dickens's A Christmas Carol, Scrooge McDuck is portrayed as an oil and mining tycoon, businessman and industrialist. Standing on a map of pre-colonial Australia, Scrooge represents the colonial businessperson who since invasion have ruthlessly extracted Australia's resources for economic gain, with no regard for the environment or the rights of the Aboriginal people to whom the land belongs.
This work will be an instructional piece to be painted by the local community, under the guidance of a local First Nations group, artist or centre partnering with each gallery on their respective presentations. Because of this, this work can painted on-site at the gallery, but could also be painted in another public or community venue as a temporary mural.
RICHARD BELL:
Richard Bell's Embassy has travelled internationally since its first incarnation in 2013. The installation consists of a large military-style canvas tent surrounded by painted protest signs.
Bell's installation is inspired by the first Aboriginal Tent Embassy that was pitched on the grounds of Canberra's Parliament House in 1972. Four Aboriginal men (Michael Anderson, Billy Craigie, Tony Coorey and Bertie Williams) set up a beach umbrella on the lawn outside Canberra's Parliament House to protest the then Prime Minister William McMahon's (1908–1988) denial of Aboriginal land rights.
Bell continues the legacy of the Embassy as a place of solidarity and resistance. As an itinerant roving embassy made in homage to the audacity and strength of the initial Aboriginal Tent Embassy creators, it is a space where people ask questions, share ideas, and create plans for a better future.
At each location on the tour, the Embassy will become a site for local discussion surrounding issues relevant to the community and Country, as well as a space for First Nations groups to speak, create and educate. The tent can be erected in just a few hours, making multiple engagements possible with various topics shaping conversation. We also hope that the sites for this discussion can venture away from the gallery space and into the community, local museums, local libraries, and other spaces of culture and congregation.
EDUCATION SYMPOSIUM: 
In June 2023 at the National Art School, M&G NSW and NAS Gallery hosted education, programming, and curatorial staff, as well as First Nations gallery collaborators and local Elders connected to John Curtin Gallery WA, Gosford Regional Gallery NSW, Artspace Mackay QLD, and USC Gallery QLD for an Education Symposium. The symposium included yarning circles, education content from FLENK Collective, a 'Scrub Club' cleaning oyster shells for a Megan Cope work, and the painting of a Tony Albert mural as a part of OCCURRENT AFFAIR. 
OCCURRENT AFFAIR Education Symposium, National Art School. Photos by Jacquie Manning and Samu Carvajal.
---
Itinerary
John Curtin Gallery, Curtin University, WA
10 February – 16 April 2023
NAS Galleries, National Art School, NSW
24 June – 5 August 2023
Ngununggula | Southern Highlands Regional Gallery, NSW
26 August – 5 November 2023
Gosford Regional Gallery, NSW
18 November 2023 – 11 February 2024
USC Gallery, University of the Sunshine Coast, QLD
23 February – 5 May 2024
Artspace Mackay, QLD
2 August – 6 October 2024
Lismore Regional Gallery, NSW
Hybrid presentation, dates TBC
---
Learn More
Education Resource
---
An exhibition from The University of Queensland Art Museum touring with Museums & Galleries of NSW. This project has been assisted by the Australian Government through the Australia Council for the Arts, its arts funding and advisory body. This project is assisted by the Australian Government's Visions of Australia program.