Media – Barbara Cleveland | Thinking Business
As Barbara Cleveland's Thinking Business tours the country, media, publicity and critical responses to the exhibition will be displayed here.
By speaking the history of a 'forgotten' feminist artist in a collaborative way, the four creatives look beyond the idea of the individual—whether the individual promoted by capitalism or the individual genius artist—to conceive different ways of working together.
— Tiarney Miekus, 'Do you remember Barbara Cleveland?', Art Guide Australia, 27 October 2020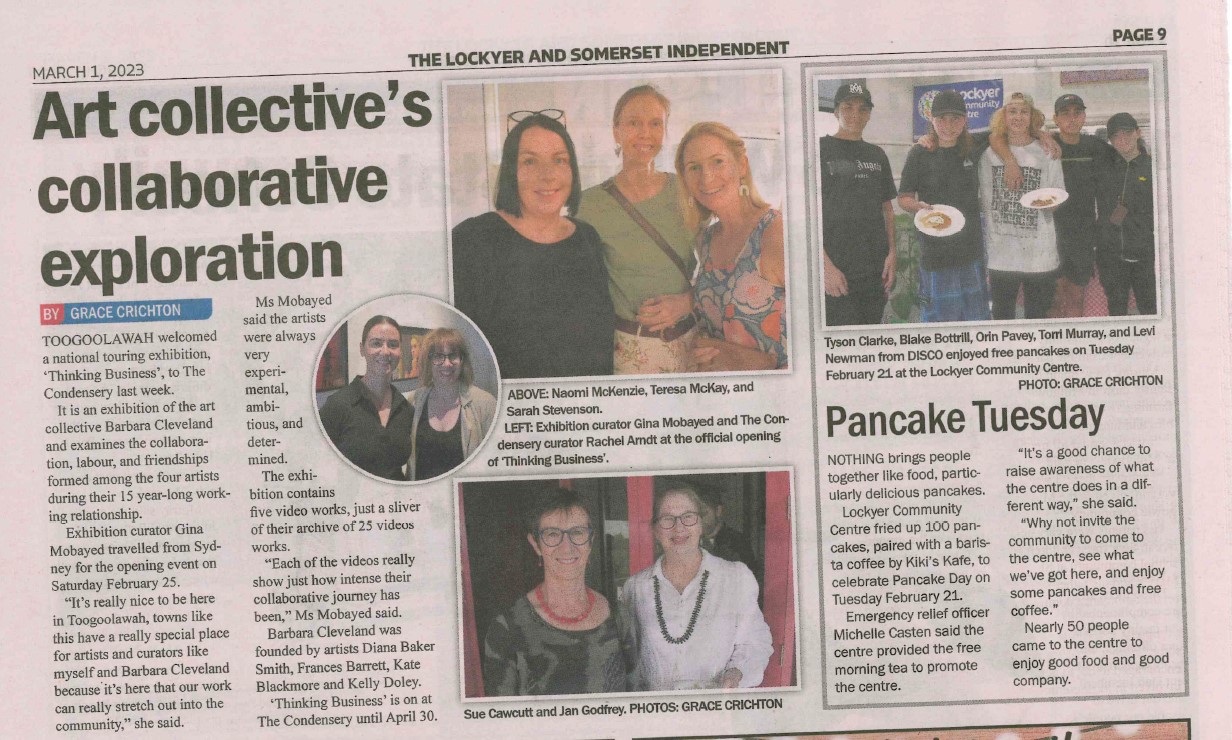 ---
A Goulburn Regional Art Gallery and Museums & Galleries of NSW touring exhibition. This project has been assisted by the Australian Government through the Australia Council for the Arts, its arts funding and advisory body. Supported by the Restart Investment to Sustain and Expand (RISE) Fund – an Australian Government initiative.