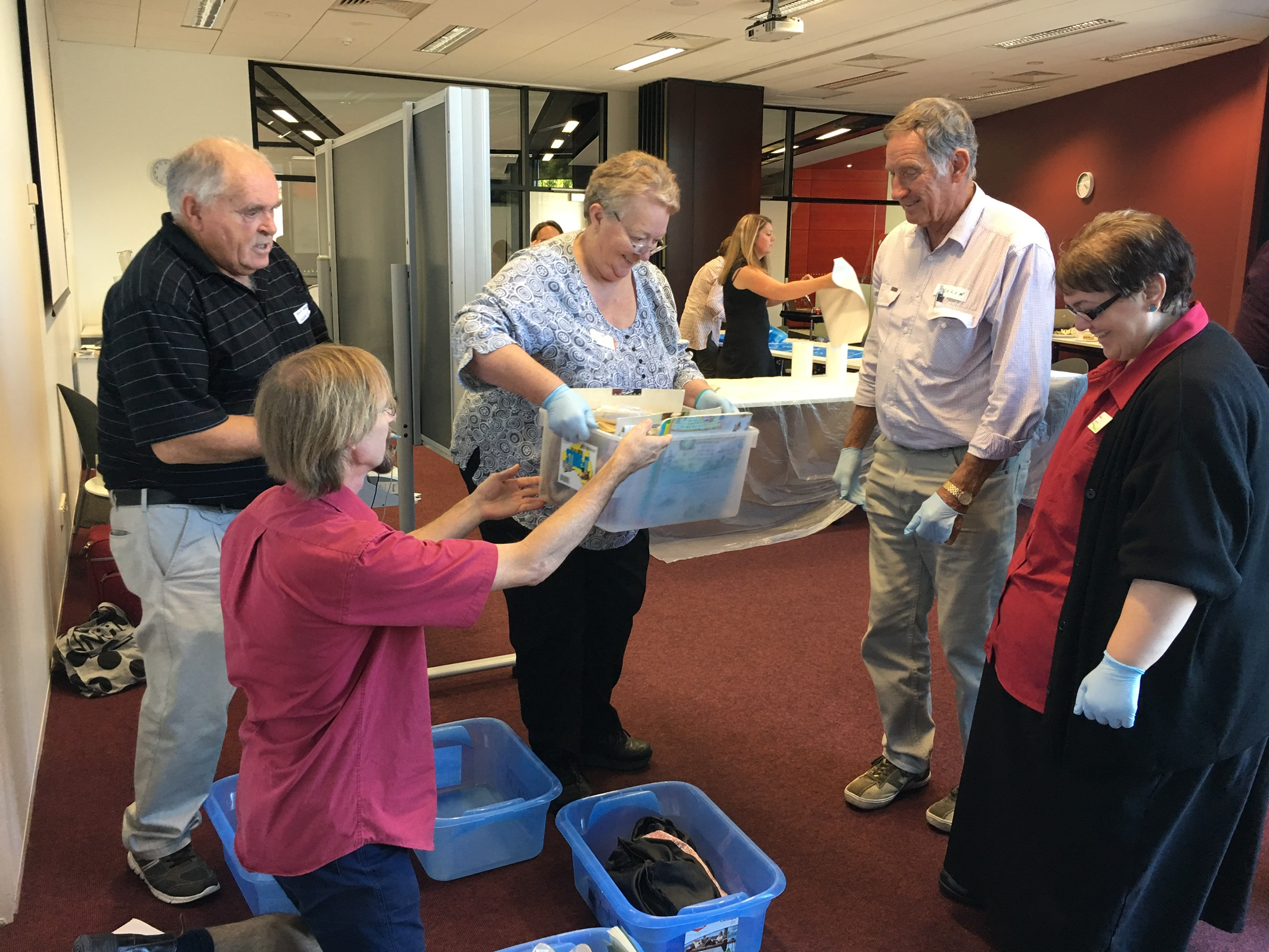 The recipients of the 2017 Round Two Small Grant and Project Development funding have been finalised and we are happy to announce the recipients.
Funding for the second round of Small Grants was very competitive with thirteen applications for funding. Project Development grants were also very competitive with nine applications for funding made to M&G NSW.
A wide range of small projects were funded, including (but not limited to) projects focused on collections care and management, the enhancing of display capabilities, and collections documentation. This round's projects include interpretive panels to enhance visitor experience, materials for the storage and care of collections items, display cases that allow objects to be exhibited more effectively, and projects that look at the documentation of significant collection items.
The successful applicants for M&G NSW's second round of Small Grants were:
Narrandera Parkside Cottage Museum, $1852.27:Commissioning of Bespoke Curiosity Cabinet and Display Cases
Illawarra Museum, $903: Purchase of Archival Materials for Storage of Vulnerable Collection Items
Lawrence Museum, $1660: New sign for Lawrence Museum
Berry Museum, $1326.36: Conserving Our Document Collection
Banjo Patterson Museum, $1532: Glass Display Cases
Mt. Kembla Museum, $2000: Digitisation of Two Rare Manuscripts by Trove
Tinonee Museum, $871.85: Archival Storage Solutions at Tinonee Museum
Green's Gunyah Museum, $1710: Billabong Building Interpretive Panels
Carrs Cottage Museum, $1858: Improving Display Capabilities
The projects funded for the Project Development grants were also varied but focused on the projects that facilitated the development of Strategic Plans and Significance Assessments, as well as projects that covered key areas such as preservation needs assessments, collections handling and care training and collections documentation.
The successful applicants of M&G NSW's Project Development grants for 2017 were:
Gerringong Museum, $6735.24: Preservation Skills Development
Moruya Museum, $4623.32: Interpreting Moruya Museum's Significant Collection
Lambing Flat Folk Museum, Young, $5418.53: Preservation Needs Assessment
Old Courthouse Museum, Batemans Bay, $4757: Significance Assessment of Museum Collections
Bellingen Museum, $4000: Bellingen Museum Strategic Pathway
Black Diamond Heritage Centre, Bulli, $5000: Blinkco Family Room Collection Documentation
Corowa Federation Museum, $3949: Strategic Plan Workshop
M&G NSW would like to thank all applicants for the time and effort they took in preparing their funding applications and encourage them to apply for future opportunities in 2018.
---
Round One of the 2018 Volunteer Museum Grants opens 5 February.
If your volunteer-run museum is interested in applying, please contact Jordan Cavanough, Museum Programs & Collections Coordinator by email at jordanc@mgnsw.org.au or by phone 02 9339 9913.
Find out more about the Volunteer Museum Grant program
---
The Volunteer Museum Grant Program is a Create NSW devolved funding program, administered by Museums & Galleries of NSW (M&G NSW) on behalf of the NSW Government.