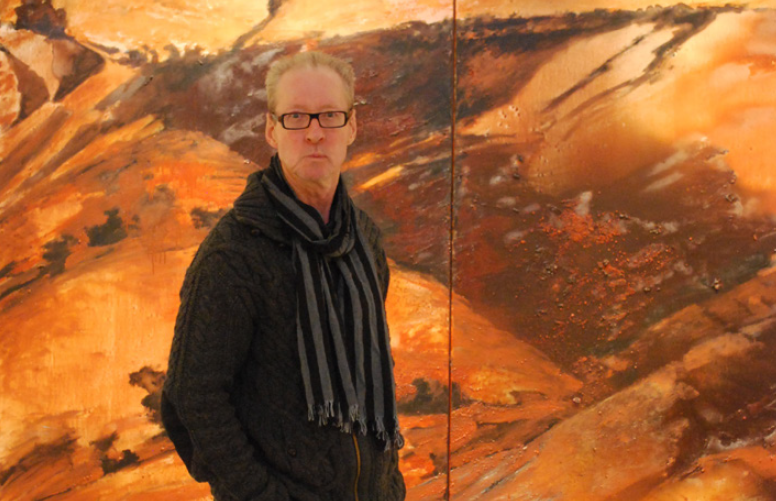 After 14 years as Director of Bathurst Regional Art Gallery (BRAG), Richard Perram OAM is retiring.
During Richard's time at the gallery he has developed BRAG into one of the leading regional contemporary art museums in NSW.
Under his leadership he has ensured BRAG has a strong focus on contemporary Australian art and a commitment to the professional development of local artists through BRAG's exhibition and public programs and its world famous Hill End Artists in Residence Program.
Since 2004 he and gallery staff have overseen an exciting and challenging program of over 300 exhibitions of Australian art. The program has ranged from surveys of local artists such as Mandy Martin, Rosemary Valadon, Anne Graham; self-generated exhibitions such as Jonathan Jones' guwiinyguliya yirgabiyi ngay yuwin.gu gulbalangidyal ngunhi (they made a solitude and called it peace), Beyond Belief: the sublime in contemporary art (2017), Stars + Stripes: American art of the 21st century from the Goldberg Collection (2014), AES+F: the Feast of Trimalchio (2012) and ®eclaimed: contemporary Australian Indigenous art (2011); and exhibitions based around BRAG's permanent collection such as BRAG 200 x 200 (2015).
Most recently Richard curated The Unflinching Gaze: photo media & the male figure about which art critic John McDonald wrote: "In the entire history of Australian regional galleries there has never been a show like The Unflinching Gaze: photo media & the male figure….. if a gallery in Bathurst can stage a world-class show with numerous international loans, and publish a catalogue with original essays, why can't the AGNSW manage this feat?"
In 2014 he was awarded an Order of Australia Medal in recognition of his services to the visual arts, particularly in the museums and galleries sector.
Since 2004 he has doubled the size of BRAG's permanent collection to over 2,000 works valued in excess of $11.5 million.