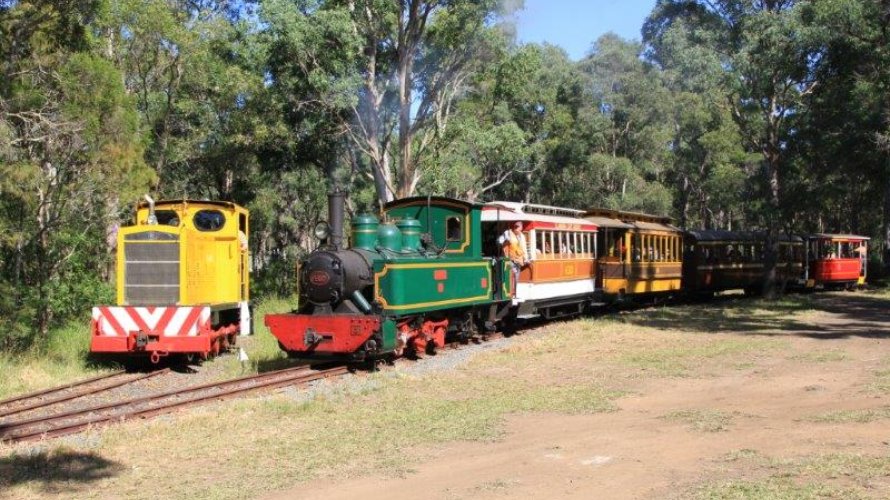 The Transport Heritage Grants Program is a NSW Government funded program, administered by the Royal Australian Historical Society (RAHS), and supported by Transport Heritage NSW (THNSW). This year more than $150,000 was awarded to nine not-for-profit organisations across NSW to help fund projects to conserve and restore heritage assets, and for education projects promoting the history of transport in NSW.
The 2017 recipients are:
Restoration and conservation category
Illawarra Light Railway Museum – Steam locomotive Perry or Tully no.6
Oberon Tarana Heritage Railway – Restoration and repair to roof of one end platform carriage
Richmond Vale Preservation Co-op – Purchase and installation of backhead injector to locomotive Kathleen
Sydney Tramway Museum – Restoration of heritage Sydney railway tramway signal box
Sydney Tramway Museum – Restoration of Sydney trolleybus #19 to display condition
Sydney Bus Museum – Restoration of White bus (part 2)
The Rail Motor Society – HPC 402 Bogie maintenance and wheel change out
Lachlan Valley Society Co-op – Locomotive 5917 driving wheel and tyre replacement
Zig Zag Railway – Restoration and painting of 1890 Zig Zag signal box
Zig Zag Railway – Replacement of rainwater tank on 1890 signal box
Zig Zag Railway – Preservation of Cooerwull Railway Footbridge
Education category
Shoalhaven Historical Society – Going South: The Kiama to Bomaderry Railway
The grants program aims to help the NSW community rediscover the culture, the events and the people that shaped transport in NSW over the past 160 years, as well as support the restoration and conservation of our valuable heritage assets. It runs on an annual basis to assist eligible organisations and individuals with rail, tram and bus based heritage activities.