犀利士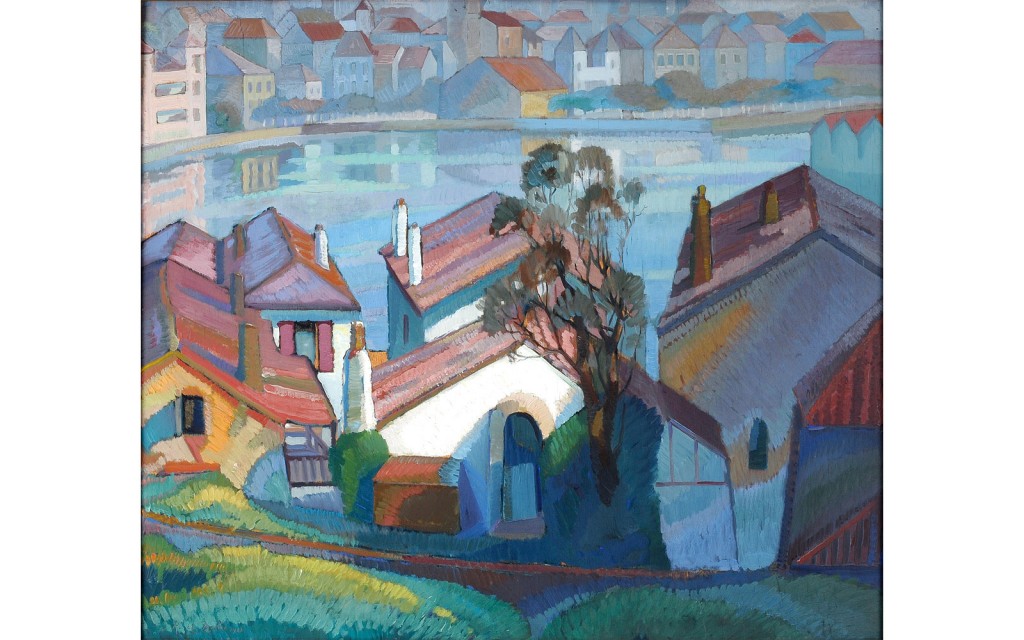 The recent major exhibition at the Art Gallery of New South Wales Sydney Moderns: Art for a new world showcased the arts and design movements which contributed to the vast transformation of Sydney into a cosmopolitan metropolis between the 1910s and 1940s.
Including two world wars, the rise of the Sydney Harbour Bridge and the roll out of the first department stores, apartment blocks and underground transport networks; some of Australia's best known artists and designers made their mark during these catalyst decades.
As with many of the major exhibitions at the state and national level, the exhibition brought together artworks from many collections including a solid bounty loaned from regional public collections across NSW.
Our favourites include Roy de Maistre's Untitled (Beach Scene) from the Goulburn Regional Art Gallery collection. Acquired through the Moffit bequest, the work is an early example of the artist's early work from around 1917; a time when De Maistre worked closely with Dr Charles Gordon Moffit (later Medical Superintendent at Kenmore Hospital in Goulburn from 1921 – 1937) and Eadith Walker in developing a 'colour cure ward' for shell shocked soldiers by painting the walls of Russell Lea (Red Cross Convalescent Nerve Home) in soothing schematic colours.
The exhibition brought together artworks from many collections including a solid bounty loaned from regional public collections across NSW.
Another Roy de Maistre piece titled Boat Harbour, 1925, from the Hinton collection in the New England Regional Art Museum was also included. With vivid spectrum colours and rhythmic brushwork this work shows an interesting transition point from de Maistre's earlier focus in colour music theories in painting and prior to the artist's later return to this theme in his formulated abstract synchromy works from the next decade.
The exhibition also featured an artist's book by Margo Lewers from the Penrith Regional Gallery and Lewers Bequest collection. More widely known for her abstract expressionist paintings, the multiple designs in the book depict various proposed ceramic pieces with geometric patterning and bright vivid colours in a similar vein to British modern ceramicist Clarice Cliff.
These were just a few examples which reflect the wealth of interesting art held in regional collections across the state, as well as the fascinating stories of the collectors and benefactors who led to the current locations for some of these works. It is likely you may have an interesting piece from this era near you! So if you missed Sydney Moderns but are keen to see some modern work near you check out these amazing collections.
To make life even better, Manly Regional Art Gallery and Museum, Newcastle Art Gallery, Orange Regional Art Gallery and Wollongong Art Gallery also hold works by significant artists of this period. Happy browsing!