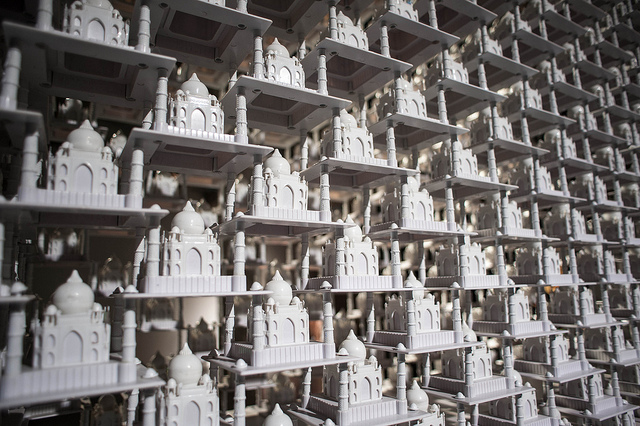 This year we put our hand up to manage the Secretariat for the National Standards Taskforce. For the last two years' it's been managed by Museums & Galleries Queensland—and they definitely deserve a break, not to mention a round of applause for the sterling job they did.
As you may be aware, the National Standards for Australian Museums and Galleries focuses on organisations that care for collections and provide collection-based services to the community. The National Standards takes the form of a document, hosted on the sites of the nine organisational members of the taskforce, which sets out the main principles and describes the specific standards which support them.
In some states, including NSW, there is as a voluntary self-assessment program offered by the state-based peak body for museums and galleries, designed to deliver training and support in achieving the standards. In Victoria and South Australia, there are accreditation programs which use the National Standards as their reference point.
In 2016 the Taskforce will publish the next version of Standards—the 2.0 edition. This won't mean harder, stricter or more difficult to achieve, but rather: current, up-to-date and relevant.
Which brings us to our first major job: collating your thoughts on new inclusions for edition 2.0.
So far several topics have been raised, around which new principles and benchmarks could be developed.
While everyone is talking about social media, not everyone knows what it is, how it works, or what can be achieved through using social media for the betterment of museums and galleries. How can social media be used to engage audiences and present collections—and importantly, how can its use be sustained and maintained over time?
The importance of dealing with the many issues around copyright has also been brought to our attention. This is a great topic to tease out because the age of 'digital-free-for-all' has significantly muddied the waters. Clarifying copyright conditions for loan objects and exhibitions, and ensuring the copyright on your own assets is observed, is critical.
Digitisation and digital engagement
Digitisation and digital engagement strategies have also been talked about. We could explore the processes around digitisation in terms of preservation and access, as well as think about how to develop some standards around how digital assets can be used to enhance and bolster audiences.
Environmental sustainability
One of the important challenges we all face is ensuring our organisations are environmentally sustainable. This issue has been looming for some time, and of late some great initiatives have come through, like Clever Custodians and M&GSQ's Lighting and Sustainability Handbook, both of which go a long way towards resourcing the sector. But we could do with a clearer path on how to achieve sustainability, the implications of change, and some clarity on which standards to follow for different collection segments.
As you can see, there's much food for thought; we're inviting your responses – you can respond by a variety of methods. The general discussion will be handled via MA Nexus, so if you're interested in this discussion it might be worth signing up to it.
Otherwise email your contributions to margots@mgnsw.org.au or tamaral@mgnsw.org.au and we'll add your thoughts into the MA Nexus discussion board.
Contributions are open from 1 August 2015 until 31 October 2015.
You may also like: