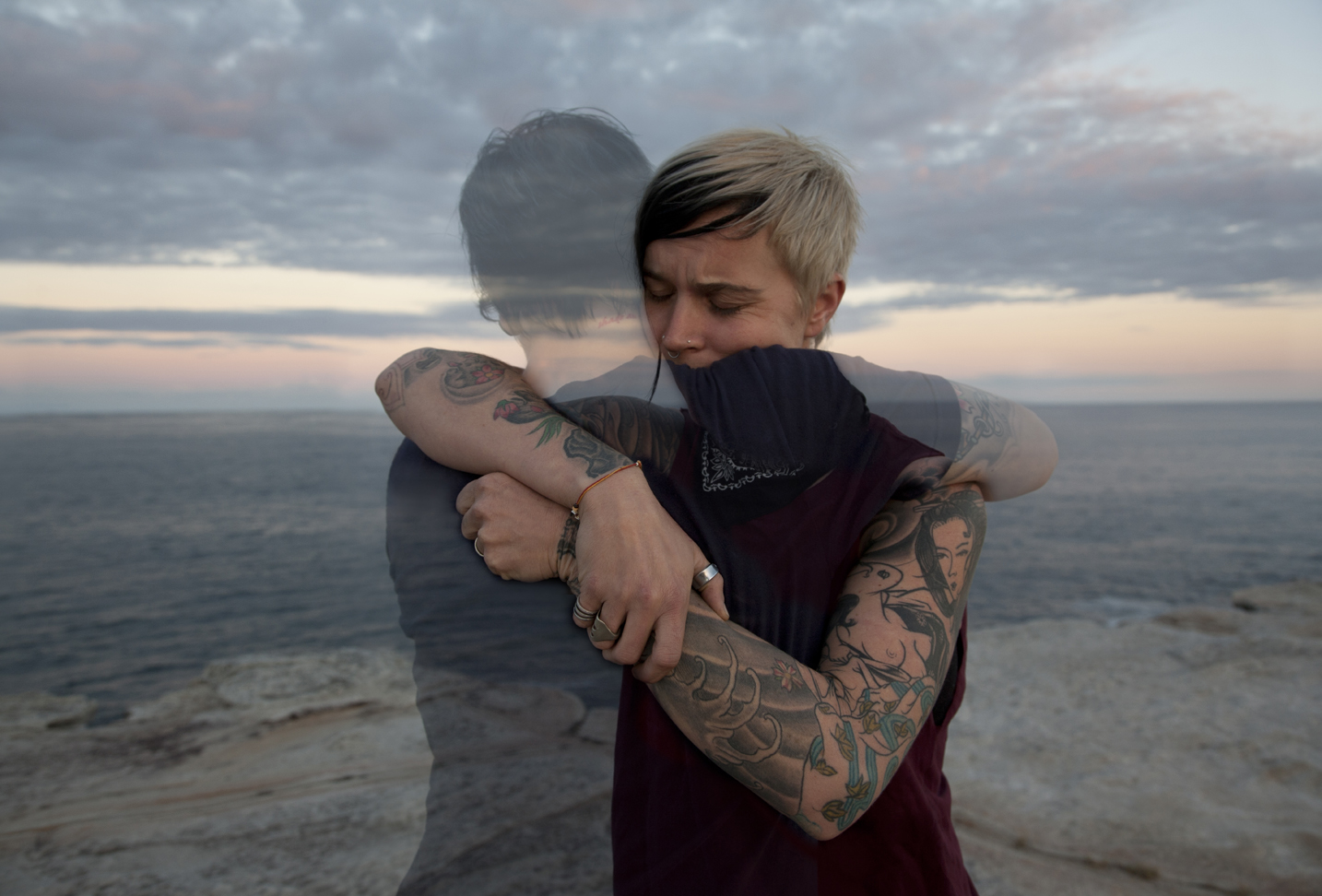 Twin Spirit by Tina Fiveash has been awarded the People's Choice Winner for the Olive Cotton Award at the Tweed River Art Gallery this year.
The exhibition of the photographic portraiture prize closed at the end of September, but the People's Choice announcement was delayed due to the an unprecented number of visitors casting their votes and the extensive construction occurring on site for the Margaret Olley Art Centre.
Of the 10,422 visitors, 1500 voted in the People's Choice with Twin Spirit the clear winner. Curator Anouk Beck said "many people responded to the evocative ghost like figure embracing their more solid twin". Gallery staff said the result was not a surprise as many exhibition visitors had commented on the work.
When informed Fiveash had won the $250 People's Choice Award, she said, "This is the best news … I was interested to find out [the winner] after hearing a lot of people liked my work, but I wasn't getting my expectations up".
The $20,000 Olive Cotton Award for photographic portraiture is held at Tweed River Art Gallery every second year and attracts entries from all over Australia. Trent Parke was the 2013 winner. The next Award exhibition will be in August 2015.