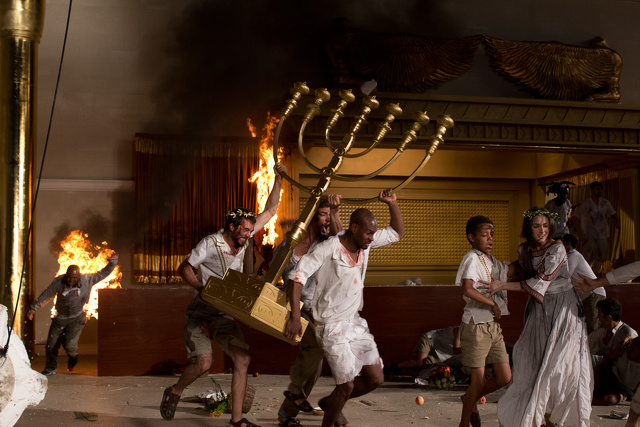 Juliana Engberg, Artistic Director of the 19th Biennale of Sydney, has revealed details for the Asia Pacific's largest contemporary visual arts event, to be presented free to the public from 21 March until 9 June 2014 at five venues across Sydney.
Announcing a vibrant list of more than 90 artists from 31 countries, Engberg commented at an event held at the Sydney Opera House: 'At its heart, the 19th Biennale of Sydney celebrates the power of artistic imagination. You Imagine What You Desire is an optimistic biennale that presents an exploration of the world and contemporary aesthetic experience through the inventions and desires of well-known artists, as well as many exhibiting in Sydney for the first time.
In addition to the Art Gallery of New South Wales and the Museum of Contemporary Art Australia (MCA), venues for the 19th Biennale of Sydney include two heritage-listed locations: Carriageworks, a former rail yard; and Cockatoo Island, a former prison and shipyard in Sydney Harbour. The 19th Biennale will also present works at Artspace and include several performative projects in Sydney's CBD.
Areas of the city will be infiltrated during the Biennale's opening weeks with a range of performative works and events designed to alter the sense of the everyday. Lithuanian artist Eglė Budvytytė will activate busy streets with her work, Choreography for the Running Male (2012–14), in which a group of men run through the city gesturing emotions ranging from shame to seduction.