犀利士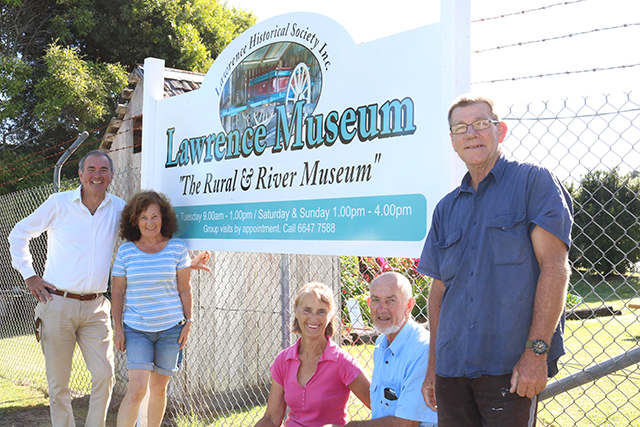 Museums & Galleries of NSW would like to congratulate the latest round of recipients for Round 1 of the 2018 Small Grants.
Projects were varied and the assessment panel were impressed with the quality and variety of applications put forth in Round 1 of the 2018 Small Grants. Successful applications included a Damage Assessment of the Tathra Wharf Museum's collections which came under threat during the bushfires that affected the region in March. Bulahdelah Courthouse Museum proposed the development of a self-guided tour that will allow visitors to engage with the museum and surrounding site even if the site is unstaffed and The Rock Town Hall and Museum applied for fabric banners for permanent display that will depict images from the town's history.
The range of projects demonstrates the volunteers' commitment to museum best practice as well as their imagination and innovation in preparing exhibitions and displays and we look forward to seeing these projects come to fruition in 2018. We would like to thank all the applicants for applying to the first round of Small Grants 2018 and commend them for the commitment and effort they put into their applications. We would also encourage unsuccessful applicants to reapply in the next round of Small Grants.
SMALL GRANTS
Bulahdelah Courthouse Museum (Hunter)
$2,000.00 to construct a 20 station self-guided tour of objects and artefacts, with brochure, in the grounds of Bulahdelah Courthouse Museum
Coffs Harbour Museum (Mid North Coast)
$1,275.60 to purchase a manual scissor lift trolley to enable volunteers to safely place and retrieve objects from above waist height shelving.
Kandos Museum (Central West)
$1,952.00 to purchase conservation frames for 'Portraits of Kandos Elders', a set of 8 photographs by Mervyn Bishop held in the Kandos Museum collection.
New Italy Museum (Northern Rivers)
$2,000 to purchase a museum standard cabinet to house silk textile and heritage objects. This would enable the display of an important aspect of the settler community of New Italy in Northern NSW.
Riversdale (National Trust of Australia, NSW), Goulburn (Southern Tablelands)
$1606 to purchase equipment to enable volunteers to work on the archived items at Riversdale. This will ensure that they are stored in the most appropriate manner according to museum standards.
Tathra Wharf Museum (South Coast)
$600.00 to hire a consultant to carry out a damage assessment of Tathra Wharf Museum's collections after bushfires swept through the region in March.
The Rock Town Hall and Museum (Riverina)
$1,600.00 to purchase soft fabric banners are to be printed with historical photos of The Rock and District that will go on permanent hanging exhibition
Walcha Pioneer Museum (Northern Tablelands)
$1,820.00 to hire the 'telecottage Walcha' to re-design and re-print outdated advertising brochures for the Pioneer Cottage and Museum complex.
Weethalle Whistle Stop Museum (Central West)
$1,975.00 to produce and install museum signage that will provide visitors with a clear invitation to the museum and its exhibitions.
Wungunja Cultural Centre , Trangie (Orana)
$2,000.00 to purchase museum display cabinets to match existing display cabinets
Yamba Museum (Northern Rivers)
$1,035.45 to allow Yamba Museum's exhibition team to refurbish the existing waterfront display. This will complete our overall 5 year improvement project to upgrade all display spaces within the museum.
The following Volunteer Museum grants rounds will open shortly.
Project Development Grants (open from 6 August – 30 September 2018)
Small Grants, round 2 (open from 6 August – 30 September 2018)
Leg Up Grants (Currently open)
The Volunteer Museum Grant Program is a Create NSW devolved funding program, administered by Museums & Galleries of NSW (M&G NSW) on behalf of the NSW Government.