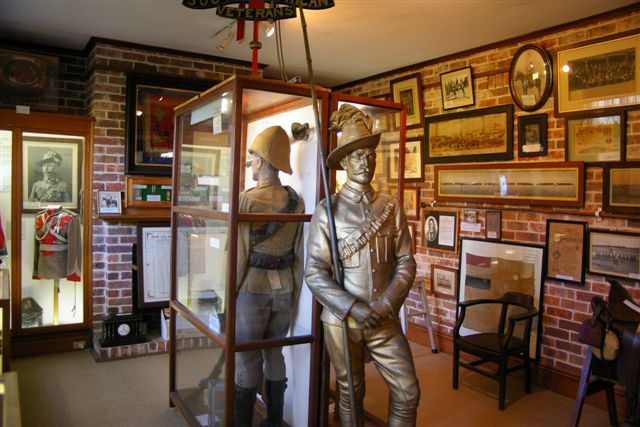 NSW Lancers Memorial Museum
New display cases purchased for the collection including the Museum's Boer War assemblage, funded through a 2015 Small Grant.
---
Round One for Small Grants is currently open and you have until midnight April 10 to get your application in.
Small Grants provide up to $2000 for short-term, collection-based requirements for community museums and Aboriginal cultural centres.
Designed to fill gaps in funding, Small Grants have no set categories and you can use the $2000 for a range of projects. Perhaps you need a dehumidifier or a thermohygrograph to monitor collection environment, or new Mylar sleeves to protect your photographs and drawings? We fund a range of archival storage solutions, including mannequins and customised solutions for costumes and textiles.
Our most popular request is for new display cases, but other exhibition and framing needs can be met through the grant as well.
If you have an idea, give us a call to discuss it. That way we can make sure it fits the guidelines, saving time for you.
Contact Conni on 02 9339 9913 or email her at connil@mgnsw.org.au
So get thinking and let us know how we can we help you.
Leg Up and Skills Development grants are also open. These are both targeted to training and skill development. Leg Ups are designed to cover conference attendance, conservation workshops or disaster preparedness and so on for NSW based events. The other good thing about Leg Ups is that applications are open all year round. But remember, your museum can't employ more than two full time staff members to be eligible in this category.
Skills Development grants are for larger initiatives and provide up to $4000. These offer best bang for your buck, so it pays to think strategically and to network across your region to address shared needs. This grant is open until 15 November 2016, or until all the money is gone! The same restrictions apply as for Leg Up grants in terms of staffing.