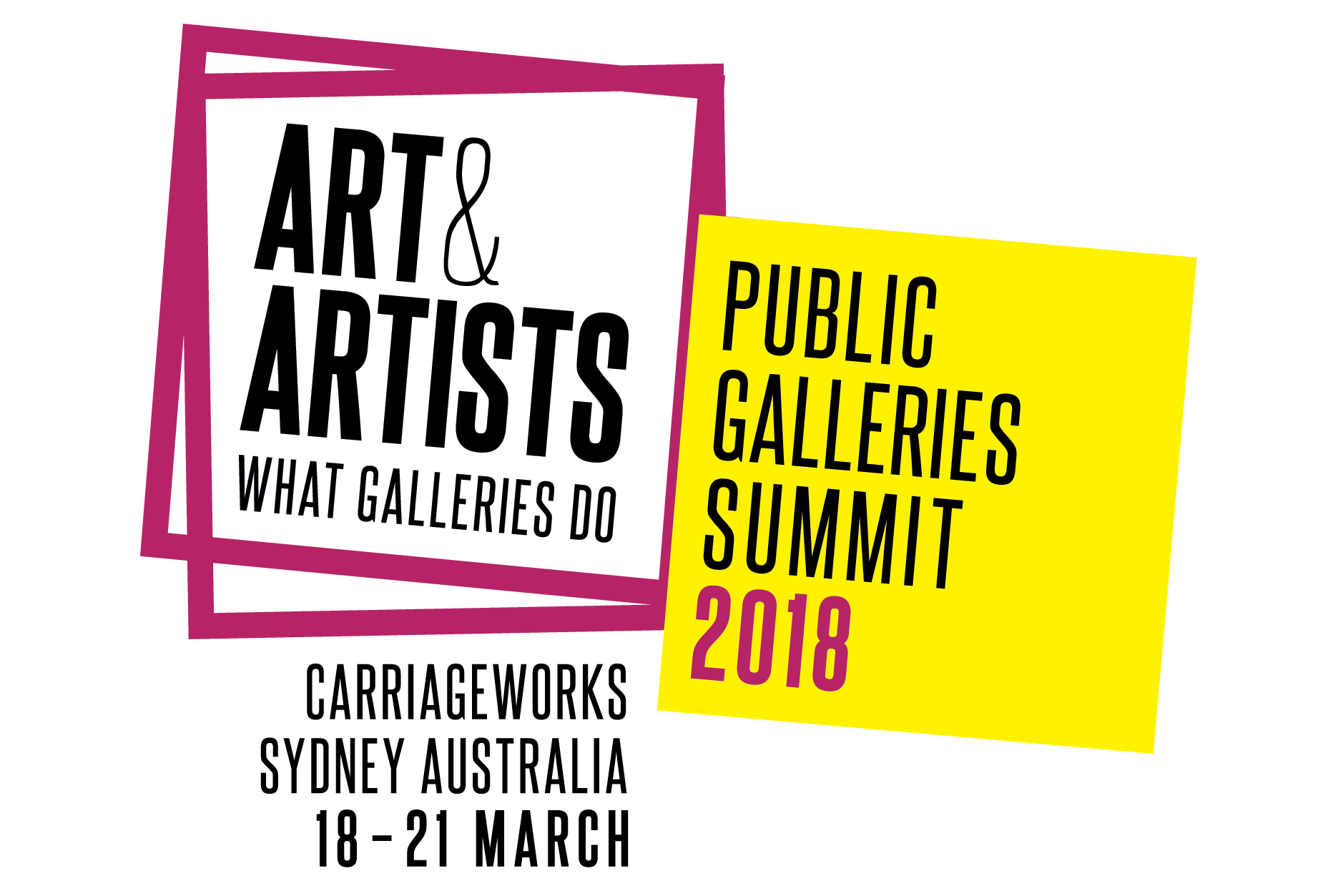 With less than four weeks to go, the final program has been announced.
A limited number of day tickets are now available!
Art & Artists will bring together staff from galleries throughout Australia and New Zealand during Sydney's busiest month of art and culture. The gallery sector is diverse, covering major cultural institutions, regional galleries, artist run initiatives, contemporary art spaces and of course, most importantly, artists themselves.
Focusing on the distinction that the visual arts and artists bring to the cultural space, Art & Artists will present a lively program including panel discussions, workshops, a summit dinner and other networking events at one of Australia's most significant contemporary arts centres, as well as other venues across the city.
When: Sunday 18 March – Wednesday 21 March 2018
Where: Carriageworks, Eveleigh NSW (plus other Sydney venues – see the program)
Summit Dinner
Monday 19 March
Zilver Restaurant, Level 1, 191 Hay St, Haymarket
Curated by 4A Centre for Contemporary Asian Art and featuring work by Jason Phu and Louise Zhang.
Registration fees
Standard registration $550 plus booking fee
Standard registration ( single day) $200 plus booking fee
Discount registration* $385 plus booking fee
Summit dinner (Monday 19 March) $100 plus booking fee
Register via Eventbrite
* Available to students, concession cardholders, individual artists and volunteer run organisation representatives only. Students and concession cardholders may be asked to show student or concession card at registration.
For more information about this event please contact Dale Maxwell-Smith, Program & Events Coordinator, Museums & Galleries of NSW on 02 9339 9914 or dalem@mgnsw.org.au.
#pgsummit2018
Art & Artists: Public Galleries Summit 2018 is presented by Carriageworks and Regional and Public Galleries of NSW in association with Museums & Galleries of NSW and the Biennale of Sydney. This project is supported by the NSW Government through Create NSW and the City of Sydney.