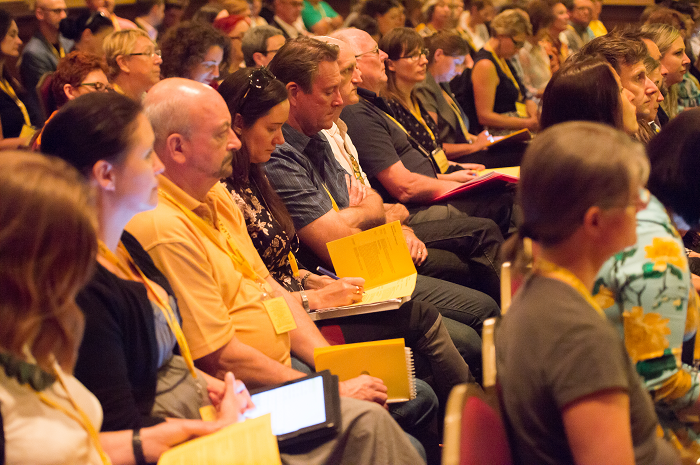 In partnership with Regional Public Galleries NSW (RPG NSW) and colleagues in other states and New Zealand, we are pleased to announce Art & Artists – the 6th Public Galleries Summit to be held in Sydney, at Carriageworks, in March 2018.
Coinciding with the 21st Biennale of Sydney, Art & Artists will be about what galleries do. Focusing on the distinction visual arts activity brings to the cultural space, we promise a program that will inspire – so stay tuned for announcements and in the meantime, claim the date, 18-21 March, 2018.
Image: Fifth National Public Galleries Summit, held in Bendigo in 2015. Photography: Bill Conroy. Courtesy of the PGAV.