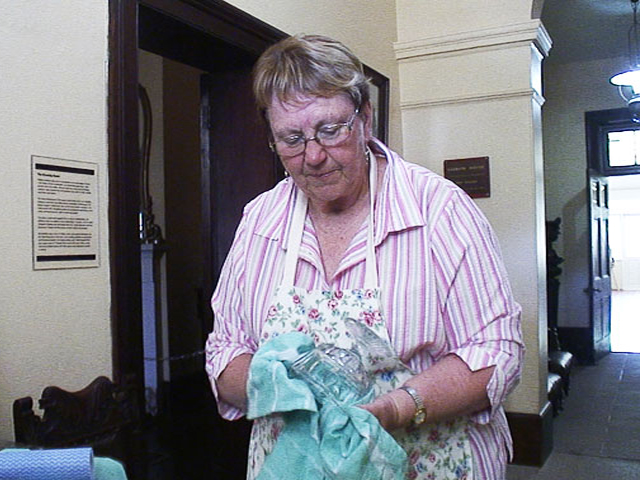 Maggie Bent, Volunteer, Eskbank House & Museum
The Premier's Volunteer Recognition Program celebrates volunteering and acknowledges the desire to take part in community life across all ages.
Nominations in the 2016 Premier's Volunteer Recognition Program adult categories are invited in the following categories.
Volunteering effort by those of any age. Ordinarily, eligibility will require an individual volunteering commitment to a project, cause, or for a significant period of time for one or more causes.

People who have recently retired and have commenced or continued volunteering.

People with more than 25 years of volunteering experience.

People with more than 40 years of volunteering experience.
We know there are some inspirational volunteers out there doing fantastic work, especially in some of the smaller community based museums and galleries. Nominating an outstanding volunteer from your organisation is an easy way to express your gratitute and reward all the hard work, long hours and heart that volunteers provide. A little bit of recognition can go a long way in what can sometimes seem a thankless task.
So get nominating!
Adult nominations will remain open throughout the year, with two cut off points, June 30 and September 30 to capture nominations and provide regular opportunities for local presentation ceremonies.