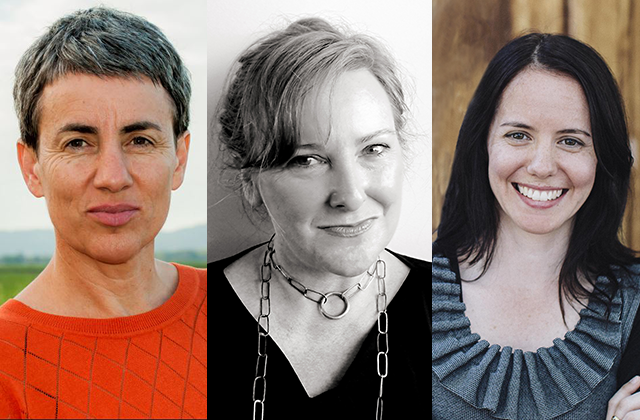 Museums & Galleries of NSW has appointed a Project Manager and two Content Curators to work on its Collections and Stories project, which will develop a prototype digitisation model for regional museums and galleries. Earlier this month the NSW Government announced M&G NSW was successful in its bid for a Regional Cultural Fund grant to undertake the project. M&G NSW has partnered with Broken Hill City Council and Orange City Council to deliver the project. Five other councils across the state will also give their support, including Albury, Bathurst. Tamworth, Tweed and Wagga. A key deliverable of the project will be a prototype website that profiles select objects from the museum and gallery collections of partnering councils, along with objects from a number of volunteer museums.
Northern Rivers-based historian Kate Gahan will manage the Collections and Stories project. Kate has more than twenty years' experience working as a professional historian in regional NSW. Kate has worked across multiple facets of regional history, including Aboriginal, European and other migrant-origin community histories. Her work as a historian has ranged across commissioned histories, museum curation and outdoor heritage interpretation. Among Kate's more recent work has been writing on the colonial era portraits of Aboriginal people from the Clarence River district in collaboration with the Grafton Regional Gallery's Lindt Research Group.
Content Curators Annie Stevens and Michelle Montgomery will work with staff and volunteers from partnering councils and community museums to identify select object and stories for the prototype. Based in the Blue Mountains, Annie has over 17 years' experience working in the arts and museum sector. In her role as Assistant Curator with Sydney Living Museums Annie worked on over 25 object rich exhibitions representing a diverse range of social history, photography and art. She has written collection stories for online platforms, museum databases and museum interactives. Annie has also co-produced short films for exhibitions and researched and developed content for public and education programs and events.
Michelle Montgomery is a Sydney-based writer, researcher and content curator who has planned and created content for the broadcast television, art, design and heritage sectors. After first working as a freelance graphic designer Michelle completed an Art History major. In her final year of study she worked as a research intern for Sydney Living Museums. Michelle's most recent work was writing content for the Royal Botanic Garden Sydney's award-winning website and app and the Centennial Parklands' website.
The Collection and Stories Prototype will demonstrate the diverse and unique histories of regional NSW. This will include the stories about the cultures and Country of the state's Aboriginal peoples and communities; the lives and ways of all migrant-origin people and communities; diverse and striking historic characters or people—including men, women, and children; as well as the features, activity, events or moments that have significantly shaped our regions.