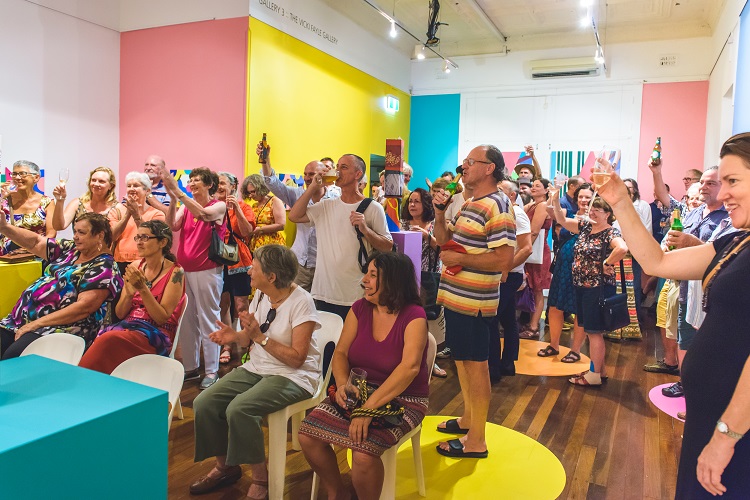 If Paul Keating ever said 'If you are not living in Sydney, you are just camping out' he was wrong. Not that I find I'm in disagreement with him very often, but in this instance his reported observation doesn't stack up with what I know about Australia.
I mention this as Lindy Hume, in her opinion piece titled, 'Bring it to the bush with proposed travelling theatre', published in The Australian (15/02/17), used Keating's words to set the scene for an impassioned challenge for us 'to change the historic mindset that places "regional" in a junior relationship to "metropolitan", to seize the national imagination, and reposition regional arts at the centre of the national narrative'. If I disagree with Hume, it's her reference in the article to 'the two great cultural forces of Australia'. Aren't there a couple more?
Museum, gallery and Aboriginal keeping place practice, the visual arts and cultural heritage are huge and long established contributors throughout the country. In partnership with local government and communities served, NSW galleries have a proud history in excess of 100 years connecting people (kids and adults alike) to challenging and rewarding programs. Similarly, museums and support for cultural heritage and collections enjoy an ever increasing and important profile within the remit of local government. It's proven that both provide a grand vision also worth pursuing and supporting.
In agreeing that across the board there is more for all levels of government to do, let's not forget that when we talk about embedded arts activity, with local council support, galleries and museums have led the way (links to a selection can be found in the right-hand sidebar).
I think in order to kick things along a bit we need to be challenged to remove the words regional and metropolitan (and the oppositional structures they generate) from the conversation. It's all about community. There are many city based audiences and artists that suffer the same access issues correctly highlighted by Hume. Clearly there needs to be greater investment in arts and cultural heritage infrastructure, production and promotion, full stop. While a travelling theatre is a great idea to pop up here and there, culture, wherever it might occur, is incubated more broadly than in performing arts centres alone. In these constrained times, perhaps a change to the mindset that delivers to our major performing arts companies a 'quarantined from cuts' approach – towards a more equitable and enhanced 'community spend', is the way to go?
Michael Rolfe
CEO
Museums & Galleries of NSW