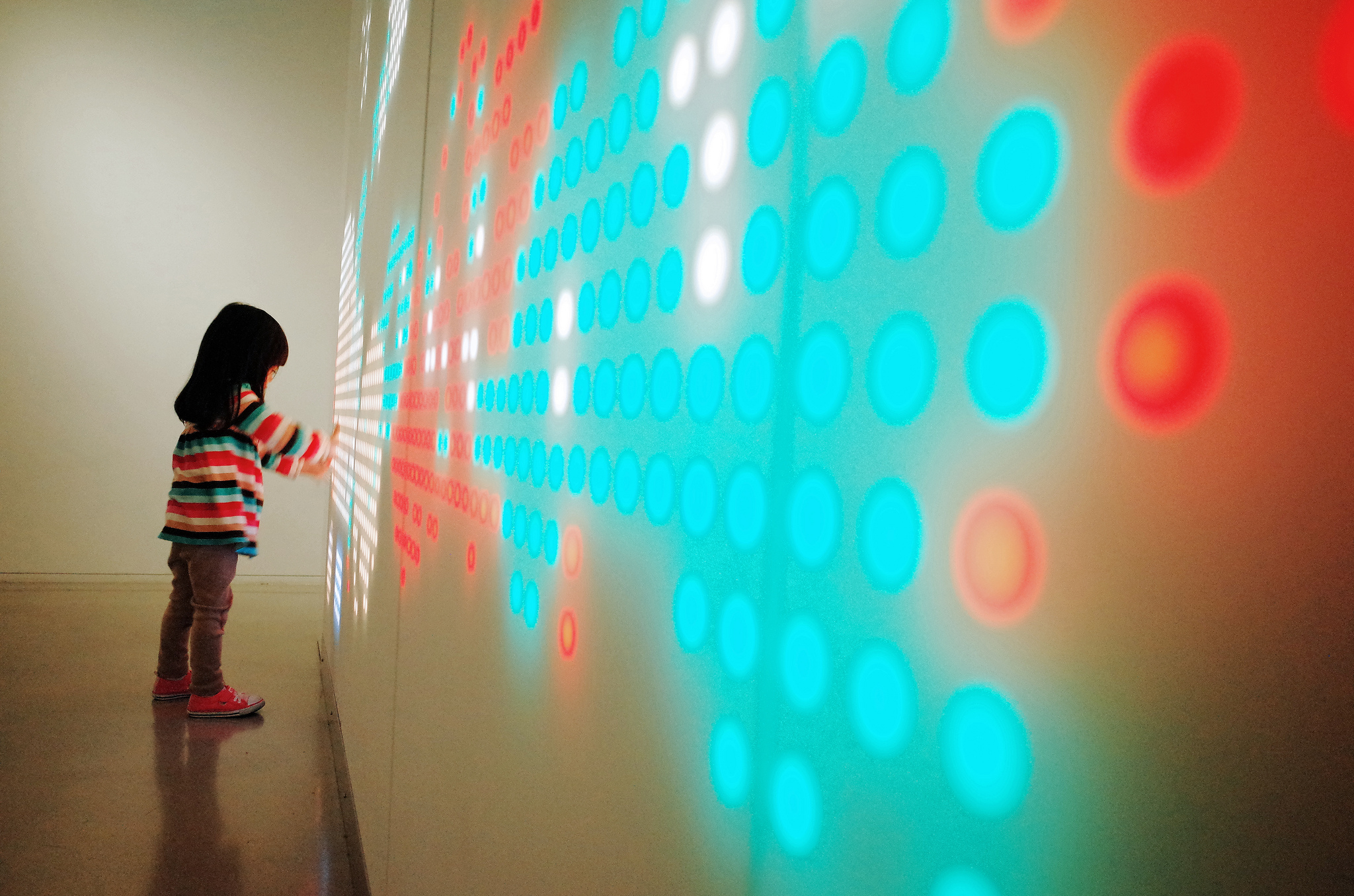 M&G recently caught up with Frank Howarth to discuss the future of museums in Australia. Here's what he had to say…
M&G: Coming from a 10 year stint at the Australian Museum where high profile exhibitions and audience development were of paramount importance, has focusing on museums as an industry been a challenge to your skills and experience?
FH: I'm a great believer that the whole needs to be greater than the sum of its parts. I've always seen the Australian Museum as part of a national and international network that explores nature and culture. I believe that there's an obligation – a pleasant and rewarding one – to work beyond your own organisation, to foster the greater good of our sector. During my time at the Australian Museum I addressed that obligation primarily through the Council of Australasian Museum Directors and ICOM Australia. Now I'm focussed on Museums Australia.
The wonderful thing about MA is that it encompasses the whole span of the collecting and exhibiting sector, from social history to contemporary art, from small town to big city. I travel a lot and local galleries and museums are all windows to their communities, and I enjoy looking through those windows. I strongly believe that the key to communicating culture is a compelling narrative, and many smaller museums and galleries are much better at that than the larger ones. So working with Museums Australia seems entirely natural to me.
M&G: In 2012 you wrote an article for the journal Museum Management and Curatorship that looked at global leadership of the museum and gallery sector. Working as National President of MA, a peak body which operates mainly as an advisory body, do you see the need for structural reform in light of the way large international bodies such as ICOM manage their constituents?
FH: I see MA as much more than an advisory body. Sure, it seeks to influence all levels of government, but it's also about communication across the gallery and museum sector, and development of the skills, capacity and professionalism of our sector. MA's structure is complex, seeking to reflect Australia's federated structure. It's heavily biased to geographic representation. I do think it's time that we looked at whether there are better ways of doing it.
Going back to my journal article, I was, and still am, critical of ICOM globally for a distinctly European bias. I think ICOM's structures, which are both geographic and thematic, bias against the developing world and against countries outside the developed northern hemisphere. ICOM is in need of reform to get a genuine equity of representation if it is to really be a world body.
Closer to home, I would like to lead MA through a process of looking at whether there are better ways for it to deliver geographic and thematic equity for our sector. And by thematic equity I mean for example Indigenous and non-Indigenous, contemporary art and social history, education and recreation. How do we have an MA that represents the interests of all? Exploring this will need to be, and will be if I have anything to do with it, a wide ranging and inclusive process that will take a little while!
M&G: What do you think are the greatest challenges facing the museum and gallery sector in the next 5-10 years?
FH: I can summarise that as three "d's": demographics, digital, and dollars. And I'll throw in an "r" for relevance because that's behind the other three. In demographics, the key factor I see is the retiring, dominantly anglo, baby boomers. They will increasingly be the volunteer workforce of much of our sector, but they'll also bring their own interests and ways of engaging with arts, culture, history and science, and those ways are different to Gen X, Y and millenials, and often different to a non-anglo view – unpacking that sweeping assertion deserves an article in its own right! How do we reconcile, and better still, make the best of different ways of seeing? Another key demographic factor is urban expansion. How do we ensure people living in all areas of cities have equitable access to all aspects of our sector? Is the answer to physically de-centralise major cultural institutions, or is it to more widely distribute programs, and create flexible locally responsive centres of cultural expression?
The digital factor is the most pervasive and potentially revolutionary of all. We are part of a culture where for key and increasing segments of the community, engagement with culture is mediated by some form of digital device and process. Digital engagement spreads the experience of museums and galleries well beyond the four walls, and is shifting us from telling stories we create, to being part of a wider communal story telling. I strongly believe that the more the world becomes virtual, the more people want to engage with the real. But how we manage that will be interesting, to say the least.
And the final "d". Dollars. There will be less of them, certainly less from government, and what there is from government seems to be shifting more to creating new facilities, and less to funding day to day operations. On the other hand, more money is moving into personal philanthropy and foundations. There is a real skill in matching the interests of a gallery or museum with those of a potential donor, and when those matches work, then there is quite a lot of money available. The challenge for our sector is in learning how better to engage with philanthropy.
As to relevance, it underpins all we do. I recall the museum philosopher Stephen Weil saying that museums need to stop being about something and start being for someone. Museums and galleries that are more focused on their collections or their building or their exhibitions than they are on engaging visitors and the broader community will not survive in an increasingly digital and competitive world.
M&G: In the Foreword to the 2014 Galleries, Libraries, Archives and Museums Innovation Study you discuss digital opportunities and state: "Equity of opportunity and access to the potential of the digital world needs to be addressed if we are to meet the needs of Australians for access to their cultural heritage."
How do you think we can best assist small and regional museums to engage with this digital revolution, given they are often without know-how or budgets to invest in these areas?
FH: MA is currently working to pull together a national conversation between peak bodies in the GLAM sector to look at where we are now in digital engagement, including use of facilities like TROVE and Victorian Collections, where we want to be, which is to achieve that equity of access to digital, and how we get there, which will in key part be through influencing all levels of government towards a consistent approach to digital access to our sector.
For smaller galleries, museums and other collections organisations, key issues are building skill levels amongst staff, whether paid employees or volunteers, increasing knowledge about the options available and how to select one that is most appropriate to their needs, and then providing the resources for training and implementation.
A key element of our approach to governments will be to provide that knowledge and those resources, no matter where in Australia the organisation is located. I would like to see MA play a significant role in assisting smaller and regional organisations through that process.
M&G: Considering the recent dissatisfaction expressed by some public galleries over the way MA represents their interests, what are MA's proposed strategies to develop its role in the representation of visual arts organisations?
FH: When MA's founders established the organisation, they chose the word "museum" for the name to mean the inclusive sense of museum used in the northern hemisphere. The distinction between museum and gallery used in Australia is largely an anomaly specific to us. But it's an anomaly we are fond of and it's not going to go away soon. The omission of the word "gallery" has meant that the gallery sector has in part felt excluded and over time MA has had fewer visual arts professionals on its various councils, and as a result, less injection of the specific interests of the visual arts and gallery sector into MA's priorities.
But MA is still a very broad church. It isn't museum or gallery. We are a continuum, a spectrum and we need to represent the interests of that full spectrum. I believe we are stronger by virtue of that broad spectrum, and by being inclusive we carry more weight when we seek to influence governments. The National Council of MA is keen to look at how we represent the visual arts/gallery sector better, and a key way will be by getting gallery people onto that Council. It's great to see a number of gallery people standing for election to MA National Council in May, so make your vote count!
M&G: Which speakers or conversations are you most looking forward to at the MA Conference?
FH: To answer that question directly is to venture onto dangerous ground. All of the conversations at the conference will be interesting! I think it's better to reflect on the diversity of sessions. For example, one conversation will be between the leaders of two of the world's biggest museum projects, M+ in Hong Kong, and the Humboldt Forum in Berlin, neither of which use the word museum or gallery in their name. Both are taking very different approaches to telling a cultural story. Why and how?
Closer to home, another moderated panel session will look at the implications of the recently released Australian Best Practice Guide to Collecting Cultural Material. Recent focus has been on the prevenance of a small number of acquisitions by a few large institutions, but these guidelines are relevant to all levels of our sector and will fundamentally change how we collect.
Another keynote session touches on the trend in Australia for boards and trusts of larger cultural organisations to behave more like and have comparable powers to corporate for-profit board. What will this mean for our sector? This is one aspect of cultural leadership that will be explored in a conversation between cultural leaders Kim Williams and Luca Belgiorno-Nettis. So come along to the conference and experience these and many other great sessions!