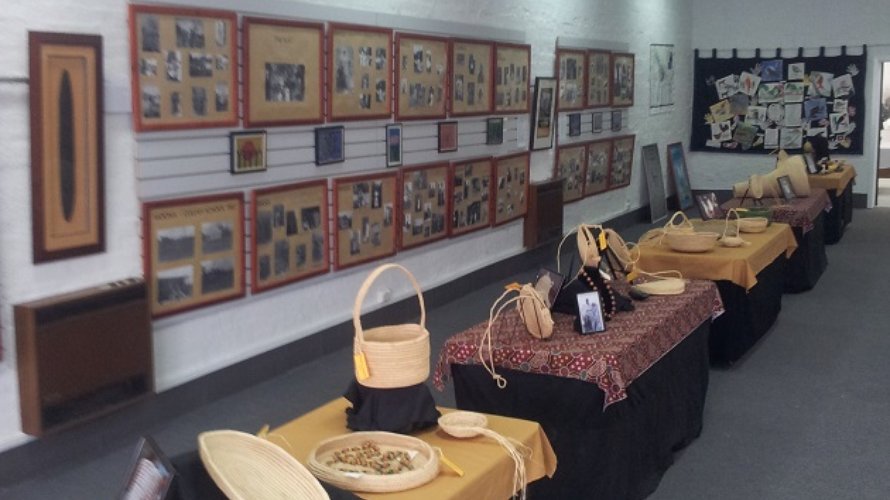 The NSW Aboriginal Cultural Heritage and Arts Association (ACHAA) has been awarded $56,000 for an exhibition of NSW Aboriginal heritage, artworks and cultural objects drawn from its member collections across the State. It will be presented at the Yarkuwa Indigenous Knowledge Centre in Deniliquin to coincide with the annual Wamba Wamba Perrepa Perrepa Week in October 2016.
Deputy Premier and Minister for the Arts Troy Grant said this was part of almost $19 million announced for more than 160 arts and cultural organisations to deliver innovative and high quality programs and projects. Part of the Arts and Cultural Development Program of Arts NSW, the funding will cater for audiences across the State, support activities for 30,000 artists and employ more than 3,300 people.
The ACHAA exhibition, with the working title From Our Place has these key aims:
Increase visibility of NSW Aboriginal culture and cultural centres though the creation of an exhibition, catalogue and resources
Engagement of a NSW Aboriginal curator, building on the skills developed in the NSW Aboriginal Visual Arts Emerging Leadership program
Embedding of exhibition and collection care skills in NSW Aboriginal cultural centres
Celebrate the unique stories of the first peoples of NSW
"Yarkuwa is proud to host this exhibition and celebrate the strength and vitality of Aboriginal culture in NSW," Yarkuwa Chairperson Jeanette Crew said. "We welcome the opportunity to join with ACHAA to promote the contribution Aboriginal culture makes to NSW culture and economy."
The exhibition will present NSW Aboriginal culture as strong, vibrant, diverse, and historically significant and all part of a living culture, supported by a program of curator talks and local public programs. A free 8-12 page catalogue, containing information on each of the cultural centres and their collections plus online resources eg education kit, will help sustain this message to a wider audience beyond the life of the exhibition.
From Our Place will draw on the collections of ACHAA members including Deniliquin's Yarkuwa Indigenous Knowledge Centre, Dunghutti Ngaku Aboriginal Art Gallery at Kempsey, Armidale Aboriginal Cultural Centre, Muda Aboriginal Corporation (2CUZFM) in Bourke, Muru Mittigar, Boolarng Nangamai, Boomalli Aboriginal Artists Cooperative and Dharriwaa Elders Group of Walgett. M&G NSW will provide project management and exhibition development advice.
It is proposed the 2016 ACHAA annual general meeting will also be held at this time to bring additional focus to the exhibition and provide members with an opportunity to visit Yarkuwa and experience its program of activities.
Built on a successful model of small scale touring exhibitions, in addition to materials drawn from the collections of the partner organisations, it will utilize pull-up panel banners and custom-made showcases that double as traveling crates. These elements will help maintain a consistent design when touring the exhibition and enable use of non-traditional exhibition spaces.
It is also hoped to utilize the skills embedded as part of the Travelling Places workshops which focus on digital storytelling and capture.
During the exhibition development process, further funding will be applied for to travel the exhibition to other ACHAA member locations.