Visit Parramatta Artists' Studios in Rydalmere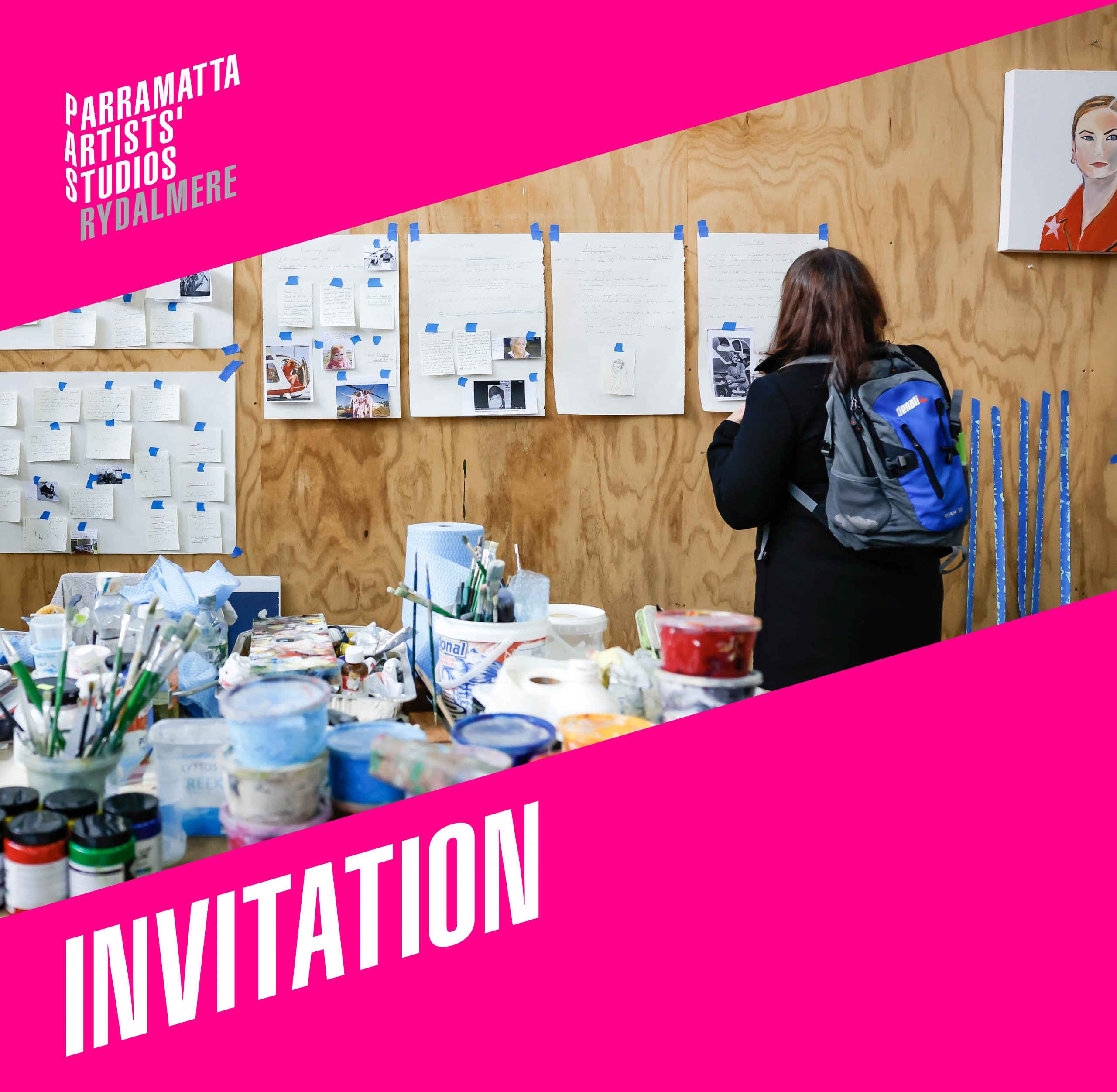 Join M&G NSW on a visit to Parramatta Artists' Studios (PAS)!
Director of Parramatta Artists' Studios, Sophia Kouyoumdjian, invites you to PAS Rydalmere for studio tours, as well as a book launch in Parramatta.
Studio Tours 
Thursday 1 December, 12.30 – 4.30pm
Parramatta Artists' Studios Rydalmere
22 Mary Parade, Rydalmere
Join us for VIP studio tours with PAS artists Tarik Ahlip, Felicity Castagna, Chris Dolman, Heath Franco and Nadia Odlum. Hear directly from artists in their studios, connect over a shared lunch, participate in an exclusive workshop by Linda Brescia and experience a new sound performance by Heath Franco.
C3West Book Launch
Thursday 1 December, 5.30 – 6.30pm
PHIVE
5 Parramatta Square, Parramatta
Come along to the launch of Being Together: Parramatta Yearbook, a Museum of Contemporary Art Australia (MCA) publication. In a panel discussion, hear about the themes and stories behind the MCA's C3West partnership project with PAS, with artist Cherine Fahd; essayist Eda Gunaydin; Pedro de Almeida, Senior Curator C3West, MCA; and Sophia Kouyoumdjian, Director Parramatta Artists' Studios. Limited free copies available.
There will be limited bus seats available from M&G NSW in the Rocks to PAS and from PAS back to M&G NSW.
RSVP essential by Monday 21 November 2022, including confirmation of transport options.
Please RSVP via the online form.