Individual Achievement: Paid staff
Here are the 2013 nominees for Individual Achievement – paid staff.
Please note that all of these lovely images are courtesy of the nominees.
Phil Gordon
Australian Museum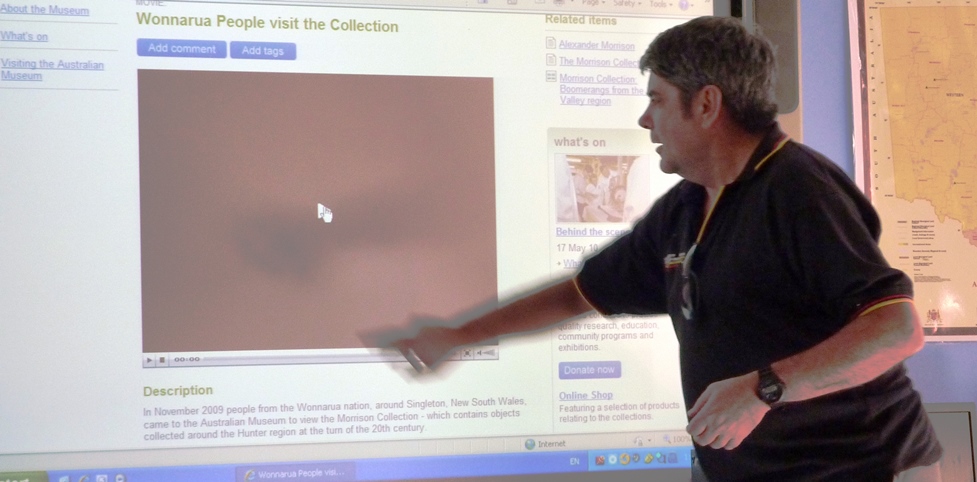 In his capacity as the Manager of the Indigenous cultural collections, Phil has been leading the
Museum's engagement with the Indigenous community, and in particular its repatriation program, for the last 2 decades. The Australian Museum has been a national leader in the field of repatriating ancestral remains and Aboriginal secret/sacred objects, and Phil has been at the forefront of these efforts. Phil has completed literally hundreds of successful repatriation programs with communities around NSW and Australia.
Visit the Australian Museum profile
Andrew Simpson
Macquarie University

Andrew Simpson started at Macquarie University as a Museums Education Officer with the university's two science museums. He soon became involved with all seven museums and collections on campus by chairing an informal group of museum staff to discuss issues, share resources and coordinate activities.
He (with other staff) successfully proposed and established Australia's first undergraduate qualification in Museum Studies (2002), and postgraduate programs followed (2004), these were the only multi-disciplinary Museum Studies qualifications delivered by a University Science Faculty in Australia.