Exhibition & Public Engagement: 1-4 staff
Here are the 2012 nominees for Exhibition & Public Engagement for organisations with 1-4 paid staff.
The winner for this category was Goulburn Regional Art Gallery for their art workshops at Goulburn Correctional Centre's Indigenous Cultural Centre and the Museum of Human Disease received a highly commended award for their project iHeart Jazz.
Please note that all of these lovely images are courtesy of the nominees.
Macquarie University Art Gallery
Song of Earth and Sea: Shay Docking 1955-1996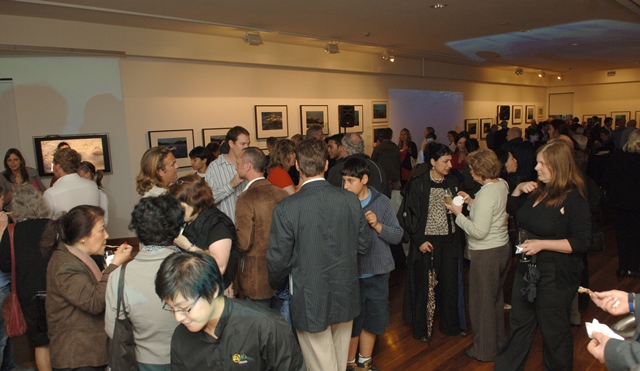 Song of Earth and Sea was a major retrospective exhibition capturing the life and work of Shay Docking, one of Australia's most accomplished female surrealist artists of the late twentieth-century. She gave an Australian accent to surrealism – seen in her landscape works which are drenched with the powers and rhythm of nature.
The exhibition included unseen film footage and photographs taken by Docking over three decades, documenting places of interest. The film created discussion amongst visitors who were transfixed by the correlation between works and photographic material; it provided a bridge between the audience and the artist's conceptual process.
The exhibition generated repeat visitation, creating a new audience for the Gallery. Public Programs further encouraged audience diversification, which created a more intense viewing experience.
Coffs Harbour Regional Museum
Pop up exhibitions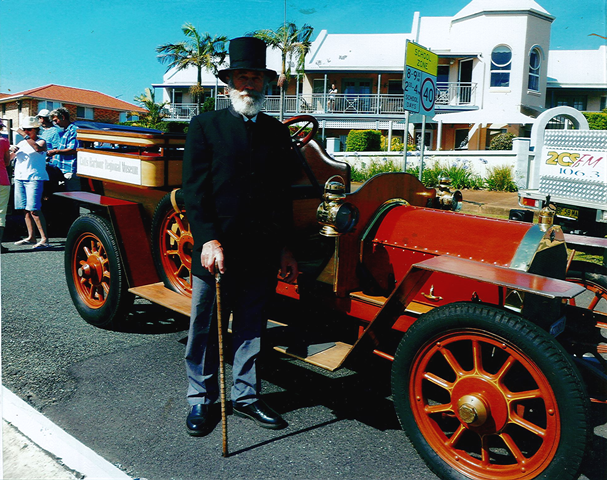 The concept of pop up museums was adopted after the Museum was flooded in 2009 and subsequently closed. Since that time it has been vital to assure the residents of Coffs Harbour that their history was intact.
In utilizing vacant retail outlets, tourist destinations and community spaces the Museum was able to maintain a visual presence with the local community, offer visitors a slice of local history and maintain momentum and support towards a permanent venue.
In curating exhibitions that suit pop up spaces objects were selected to connect with community events allowing visitors to identify with the objects. Wedding gowns from the Museum collection were exhibited to coincide with the local bridal fair, creating an authentic aesthetic element.
Goulburn Regional Art Gallery
Art workshops at Goulburn Correctional Centre's Indigenous Cultural Centre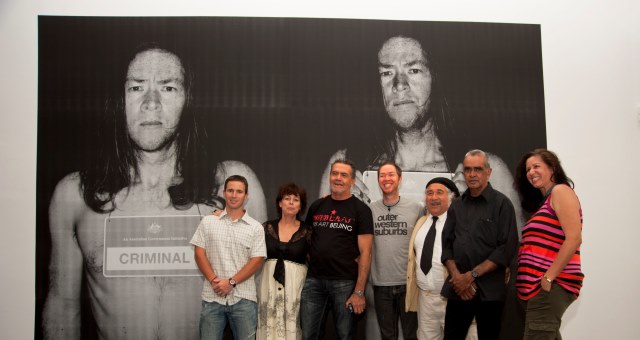 GRAG facilitated ten art workshops with seven Indigenous artists at the Goulburn Correctional Centre's Indigenous Cultural Centre, Nura Wurra Umer resulting in an exhibition by teachers and inmate students. In the afternoon, artists gave a public talk at GRAG about the themes that govern their art.
Goulburn has a number of Indigenous inmates at Goulburn Correctional. The Centre approached GRAG to possibly sell 'souvenir' style artworks by inmates. GRAG's Director, an ex-art teacher in gaols, provided workshops by established Indigenous artists. The aim was to broaden understanding of Indigenous 'urban' artists by talking about their unique ideas and career story. Monthly workshops allowed inmates to continue working on their art and use new skills to start new works.
Grafton Regional Gallery
Art at Large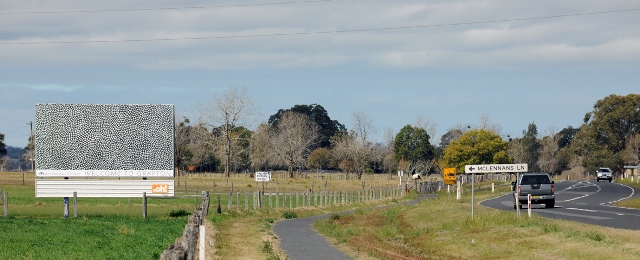 Art at Large puts artwork by mainly local artists on billboards along the highways of the Clarence Valley. The project aimed to engage a wide and varied audience with art, many of whom would not necessarily go to a gallery or museum, to promote the cultural identity of the Clarence Valley and to provide an opportunity for artists to create new work.
In support of the cultural development of Aboriginal & Torres Strait Islander artists in the Clarence Valley, two of the eight billboards were allocated to Aboriginal artists.
The gallery's name, web address or a short statement accompanied each artwork. The viewer could access background information about every billboard on the gallery's website.
Museum of Human Disease
iHeart Jazz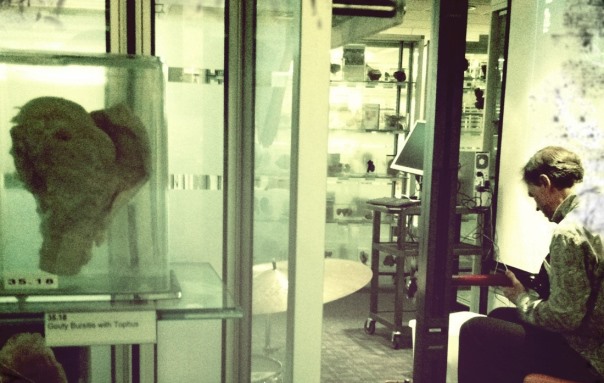 iHeart Jazz was a public engagement event in which audience heartbeats were recorded and played to jazz musicians who improvised a set to the sound. Meanwhile a backdrop was created as a cardiac sonographer projected live ultra sound images of volunteers' hearts. The original event actually detected a tumour growing in one volunteer's heart and two days later they were having open heart surgery.
The heart is arguably the most important organ in the human body. Heart disease is the leading cause of death in Australia. The rationale for iHeart Jazz was to create an accessible way to think about the importance of the heart.
Parramatta Artist Studios
High and Lofty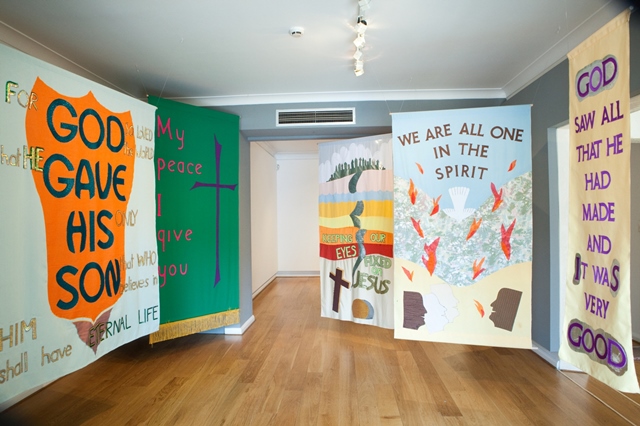 The innovative exhibition High and Lofty featured newly commissioned works by contemporary artists inspired by the traditional ecclesiastical banner. It also featured historical church banners from the archives of Parramatta's Churches.
The project extended beyond the boundaries of PAS, with works also on display at churches throughout Parramatta. Additionally, the project featured an exciting public program connecting the different exhibition venues with diverse audiences from art-going enthusiasts to church congregations.
High and Lofty introduced contemporary art into the public realm of churches and simultaneously introduced art from churches into a contemporary art space and context. Artists engaged with the banner form and its history, worked with new communities and responded to Parramatta's architecture.
Sturt Craft Centre
Here by Hand – 70 years at Sturt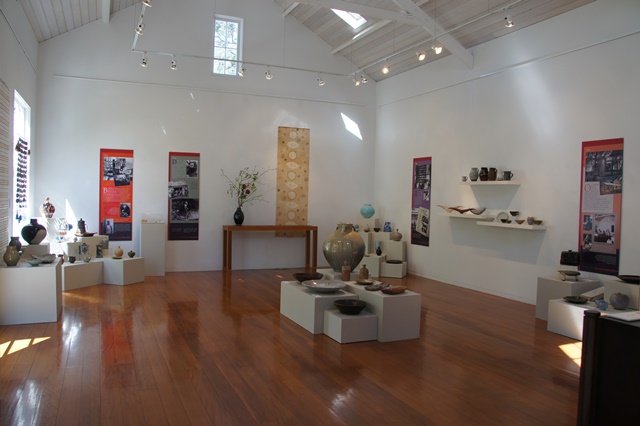 To celebrate Sturt's 70th birthday, Sturt Craft Centre produced 'Here by Hand – 70 years at Sturt', featuring their permanent collection of post-war contemporary craft, which told the story of the post-war craft movement in Australia.
In a 2010 significance assessment, the collection was found to be nationally significant, as one of the most important collections of this nature outside of national collecting institutions. It is unique as it consists of work mostly made on site using equipment that is still in use and is also an important part of the collection.
The exhibition increased local visitation by emphasizing that the collection, gallery and services are a local resource to benefit the community. As a result Sturt was awarded Southern Highland Business of the Year 2011.