Soft Core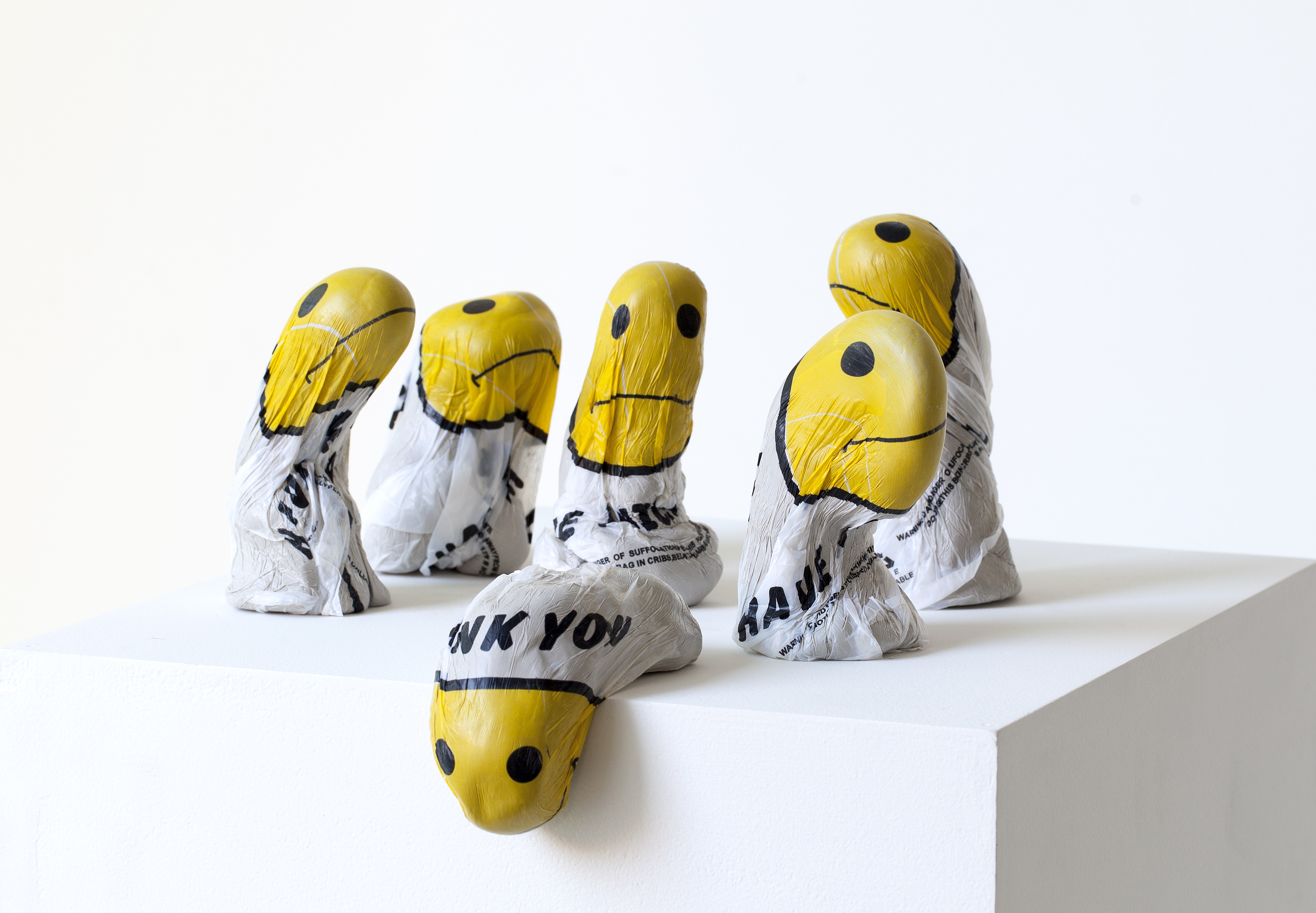 ---
ABOUT THE EXHIBITION
Soft Core presents artistic practices that explore the many facets of 'softness' – from large-scale inflatables to forms made from soft materials to materials that simply look soft. These artists are making works that demand attention – forms that are not simply bumped into while looking at paintings.
In the 20th century, artists began to disassemble the notion of traditional sculpture by adding and subtracting constructions, incorporating found objects and designating everyday items as art. These adaptive and divergent methods of form making continue today in a generation of artists who define sculpture in the negative condition: not bronze, not stone, not the macho force of the blast furnace.
The materials in this exhibition encompass air, inflatable nylon, unfired clay and plastics bags – materials that have been co-opted for their versatility and their mutability between function and emotion. Some of the works in this exhibition require activation – such as electricity or inflation to become whole while others inhabit their softness quietly.
Soft Core investigates these practices by presenting existing works and newly commissioned works by a diversity of artists who question the fluctuating meaning of what it means to be soft.
---
ABOUT THE CURATOR
Micheal Do is a curator and writer based in NSW. His exhibition Soft Core, exploring soft sculptures developed for Casula Powerhouse Arts Centre is currently touring thirteen regional galleries in NSW, VIC and QLD. Do previously held positions of Producer of Creative Programs at The Red Room Company; Exhibition Manager at Penrith Regional Gallery & The Lewers Bequest; Parade Coordinator (Community Engagement) at the Sydney Gay and Lesbian Mardi Gras; Programs Officer at Casula Powerhouse Arts Centre and is the Assistant Curator at 4A Centre for Contemporary Asian Art. In 2018 he was awarded The Freedman Foundation Scholarship for Curators.
---
ITINERARY
Casula Powerhouse Arts Centre, NSW
15 October – 4 December 2016
Lake Macquarie City Art Gallery, NSW
3 February – 12 March 2017

Hawkesbury

Regional Gallery, NSW
30 March – 14 May 2017
Bathurst Regional Art Gallery, NSW
9 June – 30 July 2017
Cowra Regional Art Gallery, NSW
26 August – 8 October 2017
Shoalhaven Arts Centre, NSW
4 November – 13 January 2018
Shepparton Art Museum, VIC
27 January – 18 March 2018
Horsham Regional Art Gallery, VIC
19 May – 22 July 2018
Wagga Wagga Art Gallery, NSW
11 August – 28 October 2018
Toowoomba Regional Art Gallery, QLD
10 November 2018 – 27 January 2019
Caboolture Regional Art Gallery, QLD
15 February – 18 April 2019
Perc Tucker Regional Gallery, Townsville, QLD

6 September – 3 November 2019
---
READ MORE
---
EDUCATION RESOURCE
An exhibition curated by Micheal Do, in conjunction with Casula Powerhouse Arts Centre and toured by Museums & Galleries of NSW. This exhibition is supported by the Visions regional touring program, an Australian Government program aiming to improve access to cultural material for all Australians.