Judy Jaeger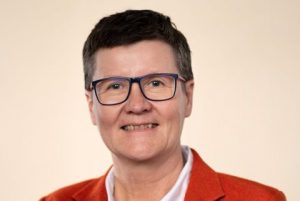 Judy Jaeger is a senior executive with extensive local government experience having worked in community and cultural leadership roles in rural, regional and growth area councils.
She brings keen regional insight to the board of MGNSW through her leadership, advocacy and development of cultural collecting institutions.
Judy played an instrumental role in the relocation and redevelopment of Maitland Regional Art Gallery and made significant contribution to the redevelopment planning for Newcastle Art Gallery. Judy's work across community cultural institutions is also complemented by her leadership role in regional economic development where cultural tourism plays a critical role.
She has a degree in library and information science and holds a Masters of Business Administration. Judy is the Group Manager Culture, Community and Recreation at Maitland City Council.