SPARK: Museums. Ideas. Connections.

21 Sep 2022.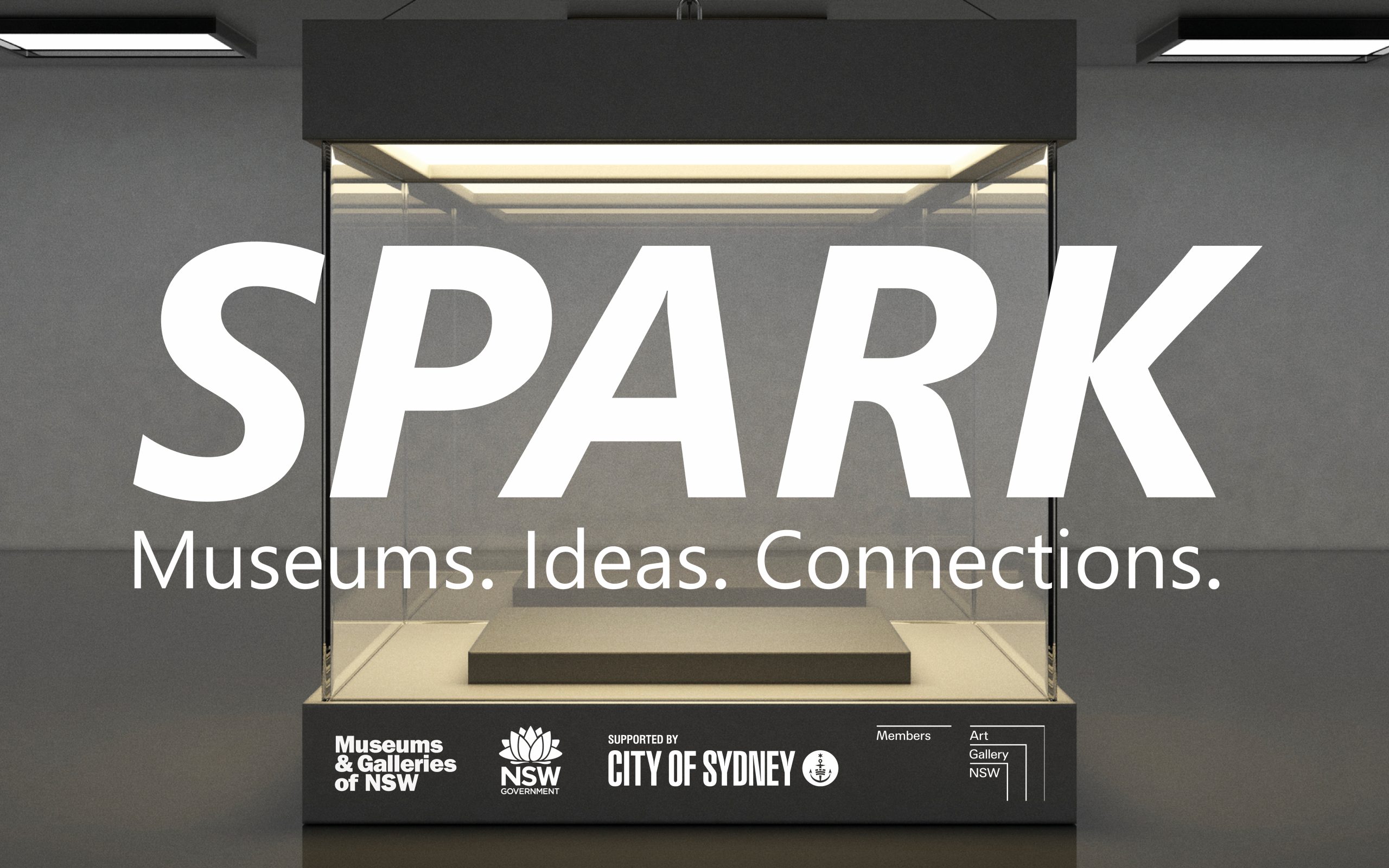 Are you a GLAM professional looking to connect with others in the industry and share your ideas for energising and future-proofing the sector? SPARK is an initiative from M&G NSW to bring together the next generation of cultural leaders!
The September SPARK event will feature an evening of talks from a diverse range of freelance curators and program producers working across museum and gallery practices in the Centenary Auditorium (lower level 1), followed by an intimate networking experience in the new Art Gallery Society of NSW Members Lounge.
The evening's talks with explore curating collections, curating experiences, curating for diverse audiences and curating for different platforms. We can't wait to share the amazing ideas, initiatives and passions of our presenters!
Wednesday  21 September 2022, 5:30 pm – 8:30 pm
Join us for an evening of discussion and connection. Tickets are free! Drinks will be available for purchase on the night.
Joni Taylor
Joni is a curator, researcher and writer and established the NEW LANDSCAPES INSTITUTE (NLI) in 2015 to facilitate independent and experimental art, architecture and design collaborations. She is currently the curator of the new "BUILD" program at the Sydney Opera House, and prior to this was coordinator of Architecture and Design programs at Sydney Living Museums.
Recent NLI projects have included "The Floating Embassy" for the Biennale of Sydney, a large scale research collaboration exploring unbuilt architectural design by the group Ant Farm and the design and construction of an experimental, on water craft. "The Long Paddock" (2016 – 2018) invited contemporary artists to create new works in response to Australia's Travelling Stock Routes, and toured regional Australia.
https://newlandscapesinstitute…
Megan R. Fizell
Megan is a Sydney-based art historian and theorist of modern and contemporary art employing edible materials. She recently completed a PhD (Art Theory) at UNSW Art & Design, and her research focuses on the sensory and affective experiences of food art within broader sociocultural frameworks. Employing an interdisciplinary approach, Megan considers the role of physiological and cultural forms in reactivating embedded behaviours and responses during gustatory art encounters.
https://www.feastingonart.com/…
Dylan Goh
Dylan Goh is a cultural practitioner with 7 years' experience as an artist, curator, dancer and museum worker on unceded Bidjigal and Gadigal lands. He holds a dual degree in Commerce / Design and a cultural ambassador role at the Australian Department of Foreign Affairs and Trade.
Speaking to experiences as a 2nd generation Asian Australian caught between two worlds, Dylan's multidisciplinary practice leverages storytelling and participation to disarm audiences, engender empathy and transfer knowledge. His work-in-progress – "吃饭(Chi-Fan)" – is an immersive culinary database tracing the intimate stories and migration of food recipes across the contested "Chinese diaspora."
Uniquely placed at the intersections of business, international relations and the arts, Dylan is also exploring arenas of cultural entrepreneurship and cultural diplomacy.
https://www.dillydg.com/aboutm…
Elisa Lee
Elisa is the Creative Director  of Unstacked and a Sydney-based interaction designer and visual communicator passionate about storytelling and inspiring conversation by creating new ways of generating and experiencing data.
Keen on fostering emerging design talent, Elisa is also a studio leader and lecturer in Visual Communication at UTS where, among other projects, she initiated a subject with Google, Sydney, now in its 11th year, and co-runs the interdisciplinary industry project with innovation design consultancy Tricky Jigsaw, Blend Week.
https://unstacked.com.au/about…
Andy Muir
Andy lives on Dharawal land in Wollongong and is currently  studying a Masters in Museum and Heritage Studies at the University of Sydney. He is a professional writer, educator and public speaker.
Andy is a crime novelist as well as a  writer for the website, Storyplace which publishes stories about the history and culture of NSW inspired by the objects, records and artworks cared for by museums, galleries and Aboriginal cultural centres, located throughout regional NSW.  In all of his writing, Andy is interested in understanding and engaging with the question of 'why'; why is something important? Why did it happen? Why do we want to share or remember it? If you think of what you hold important, why you feel that way is often just as interesting as understanding what it is.
https://storyplace.org.au/
Please contact us via dalem@mgnsw.org.au for more info.
SPARK 2022 is made possible through the City of Sydney Knowledge Exchange Sponsorship grants.
This event is supported by our venue partner, the Art Gallery Society of NSW. To find out more about becoming a member of the Art Gallery of NSW, visit https://www.artgallery.nsw.gov.au/members/become-a-member/