Regional Stakeholder Forum 2022

25 Nov 2022.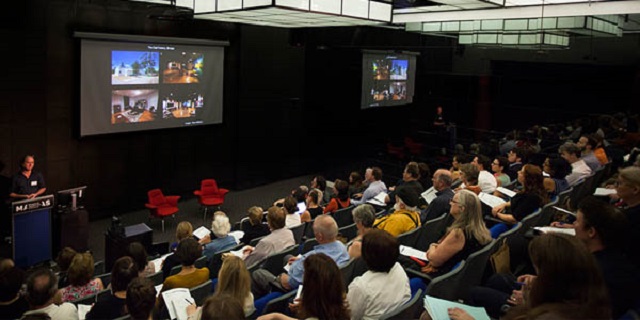 This free annual event is an opportunity for staff and volunteers from museums across Western Sydney and regional New South Wales to network, share stories and be inspired by presentations on topics relevant to the regional collecting sector. The Forum will also be streamed online for those unable to attend in person.
In 2022, presentations will focus on issues ranging from forward-thinking regional museum policy and practice to reflections on how museums deal with the consequences of natural disasters.
There will be four afternoon breakout sessions for on-site participants to choose from. You can only register for one of the breakout sessions and you must select one to be issued a ticket to the full-day program.
This event is presented by MAAS in partnership with Museums & Galleries of NSW and Regional Arts NSW.
This event is free, but bookings are essential.
Find out more
Getting to: Powerhouse Museum
---
Opening Hours
Everyday
10:00 am to 5:00 pm
---
MAAS Cafe
The cafe is on Level 3, next to the entrance, is the perfect start or end to your day at the Powerhouse Museum.
Open for breakfast from 7.30am until 5.00pm every day, the MAAS cafe provides a relaxing environment to sit with a coffee or a glass of wine and enjoy a burger or petite cake.
Operated by Create Consultants, a young dynamic group of hospitality specialists bringing life and a fresh new approach to the Museum's catering choice.